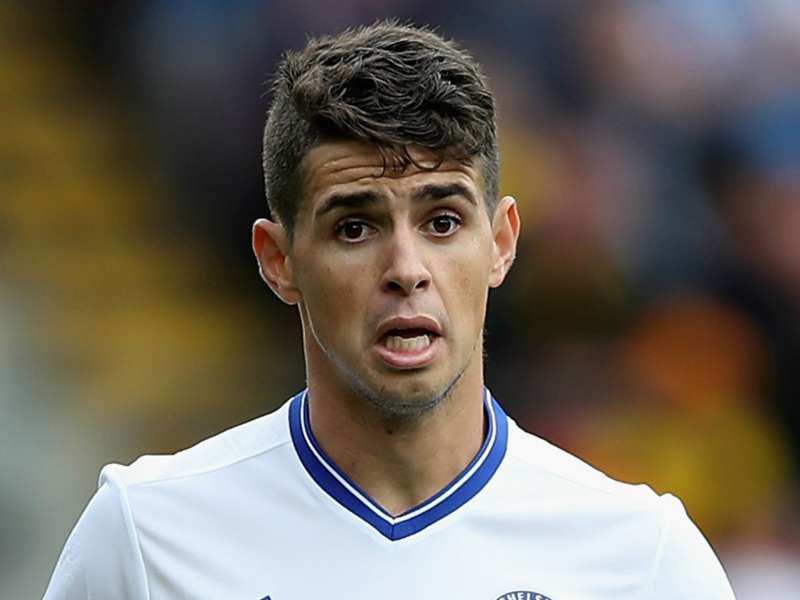 Shanghai SIPG general manager Sui Guoyang revealed that new signing Oscar was devastated to be left on the bench by Antonio Conte at Chelsea.
The 25-year-old has joined the ambitious Chinese Super League outfit for £52 million (€60m), securing a salary worth up to £20m per year.
Oscar failed to become the superstar Chelsea expected
Despite his early potential and the part he played in Premier League and Europa League triumphs for Chelsea, Oscar never fully realised his potential at Stamford Bridge.
And Guoyang has stated that his bit-part role under Conte helped fuel his decision to swap England for new pastures and earn back his place in the Brazil national team.
"Oscar has fallen out of favour with Conte because he has no place in Chelsea's 3-4-3 formation," the official told reporters.
"It played a key part in his desire to leave. He felt terrible to sit on the bench and not be involved. He is so young.
"Oscar wants to come back to the Brazil national team. Some of his compatriots play in the CSL and they still get called up to the national team. So it helped him to make the decision to move to China.
The biggest stars available on a Bosman in 2017
"And of course, the appointment of [ex-Chelsea boss] Andre Villas Boas is a plus. Oscar knows we are an ambitious club."
SIPG have drawn criticism from those who view the splashing of such significant transfer fees as reckless, but Guoyang argued it is a necessary evil if the profile of the sport is to grow in China.
Hazard can conquer the Premier League for Chelsea
"If we don't offer €60 million, do you think he will bother to come?" he continued. "There's such a huge gap between CSL and Europe's top leagues. It's unrealistic to suggest that we would have done it in a different way.
"The cost of signing the player was €60m indeed, not £60m. The club's senior management personally flew to Paris to seal the deal."