---
COMMENT
---
These are worrying times for Arsenal fans. Successive defeats to Everton and Manchester City have delivered a hammer blow to the club's chances of winning the Premier League and to add to the Christmas doom and gloom, star duo Alexis Sanchez and Mesut Ozil are still no closer to extending contracts that expire in 2018.
The future of the German is linked directly to that of Arsene Wenger. The Frenchman's own deal runs out at the end of the current campaign and Ozil is refusing to commit until he knows who his manager will be from 2017-18 onwards.
Alexis' motives are unrelated to Wenger and he is currently demanding a big increase on his £130,000-a-week contract. The Chilean is known to be happy in London and the feeling is that he will eventually ink a new deal at the Emirates Stadium.
However, could any genuinely objective Arsenal fan really blame Alexis were he to choose to quit the club?
The former Barcelona ace is a world-class attacker who would walk into almost any team in the world. Right now, El Nino Maravilla would strengthen the starting XI of Real Madrid, Atletico Madrid, Bayern Munich, Juventus, Paris Saint-Germain, Chelsea and both Manchester clubs. Barca are the only major side who wouldn't be improved by the frontman due to the presence of Lionel Messi, Luis Suarez and Neymar.
"The level Sanchez is playing at now is not a shock to me at all, he is one of the top forwards in Europe and now everybody is seeing it," his former team-mate Xavi told Goal last week.
"At Arsenal he is their main threat. Anybody who has played with him will know of his qualities and not be at all surprised he is now being considered one of the best attacking players in the world.
"What gets him so much respect is his work rate. He has this obvious ability but also works so hard for the team, he never stops running."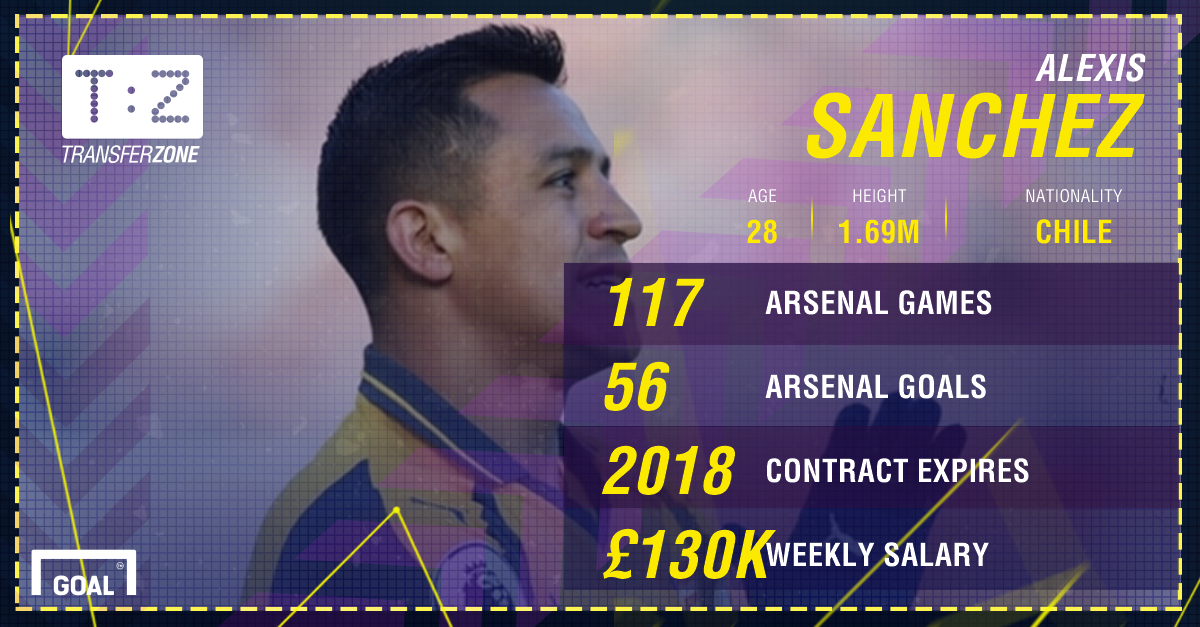 A number of Europe's superpowers would jump at the chance to take Alexis in a cut-price deal in the summer were he to turn down a renewal at Arsenal. Man City, for example, tried and failed to sign him in 2014 and would surely come calling again given the opportunity, despite Pep Guardiola's recent denials.
Premier League favourites Chelsea have made the signing of a blue-chip attacker their priority ahead of their return to Champions League football. Manager Antonio Conte is a huge admirer of Alexis, twice trying to buy him for Juventus – with the failure to bag him the second time one of the reasons the Italian dramatically quit the Old Lady three summers ago.
Juve remain big fans, Paris Saint-Germain will almost certainly sign a top-class forward in the summer and Bayern Munich need to renew their ageing attack, with Arjen Robben and Franck Ribery approaching their mid-thirties.
Unlike Arsenal, these clubs all offer Alexis the chance to win major trophies – either their domestic leagues or, in many cases, the Champions League, also.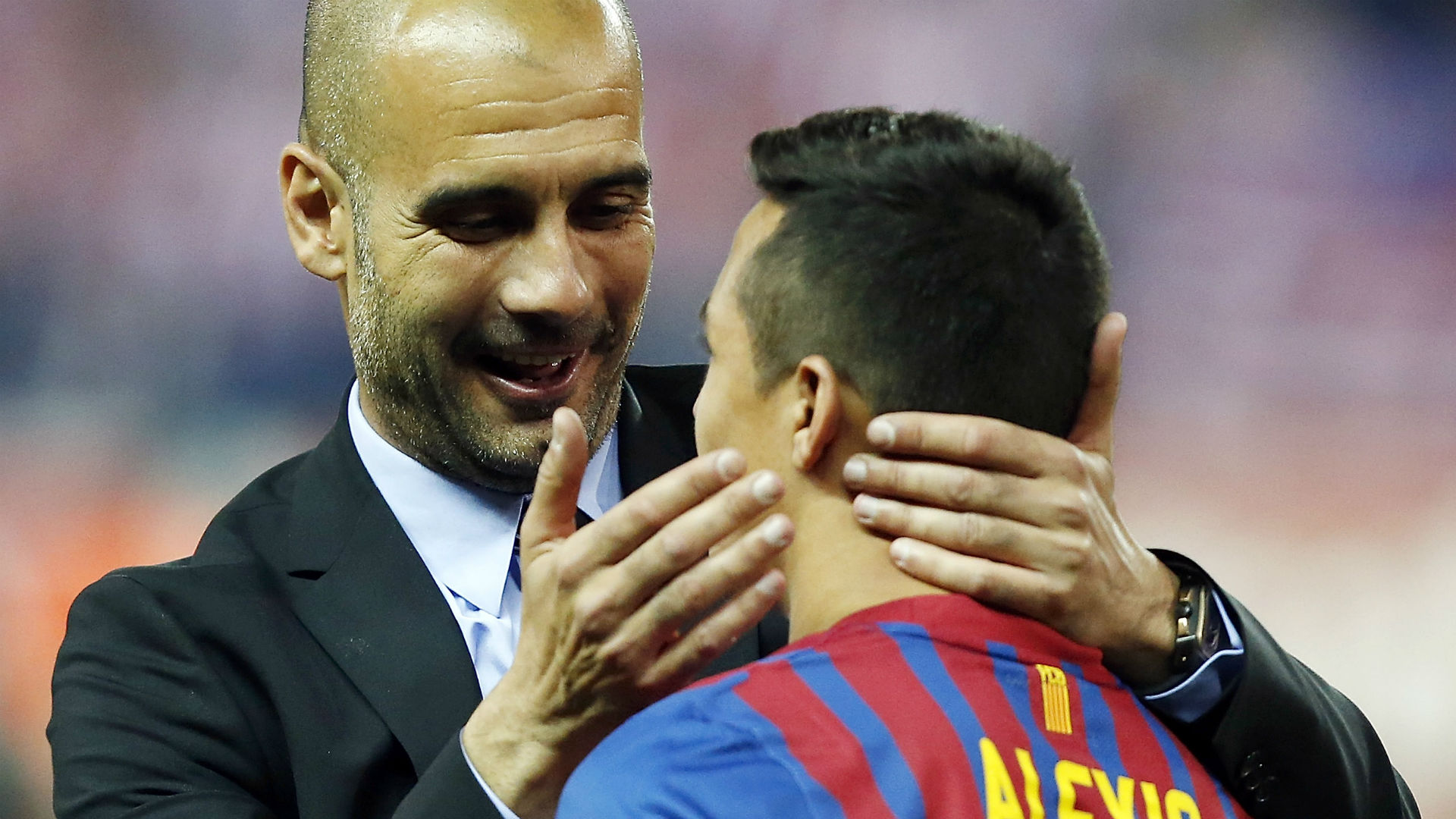 Wenger and his loyalists can live in denial as much as they want, but Arsenal have no chance of landing the Premier League or European Cup any time soon. They are already nine points behind Chelsea and instead should be looking over their shoulders at Tottenham and, in particular, an improving Manchester United in the race for the top four. It will be 13 years since Arsenal last won the title in May; why should Alexis expect that drought to end if he signs a new contract?
As for the Champions League, Arsenal have been knocked out of that competition at the last-16 stage for six successive seasons, and have won just eight knockout ties in total since Wenger took over 20 years ago. This miserable run is likely to continue in February when the Gunners tackle Bayern Munich.
Alexis deserves to be playing at the very highest level, competing in major finals and lifting trophies. Since moving to Europe a decade ago, he has not won much silverware of significance, La Liga in 2013 being his only truly prestigious prize. An FA Cup and Community Shield here and there is not befitting of someone of his talent.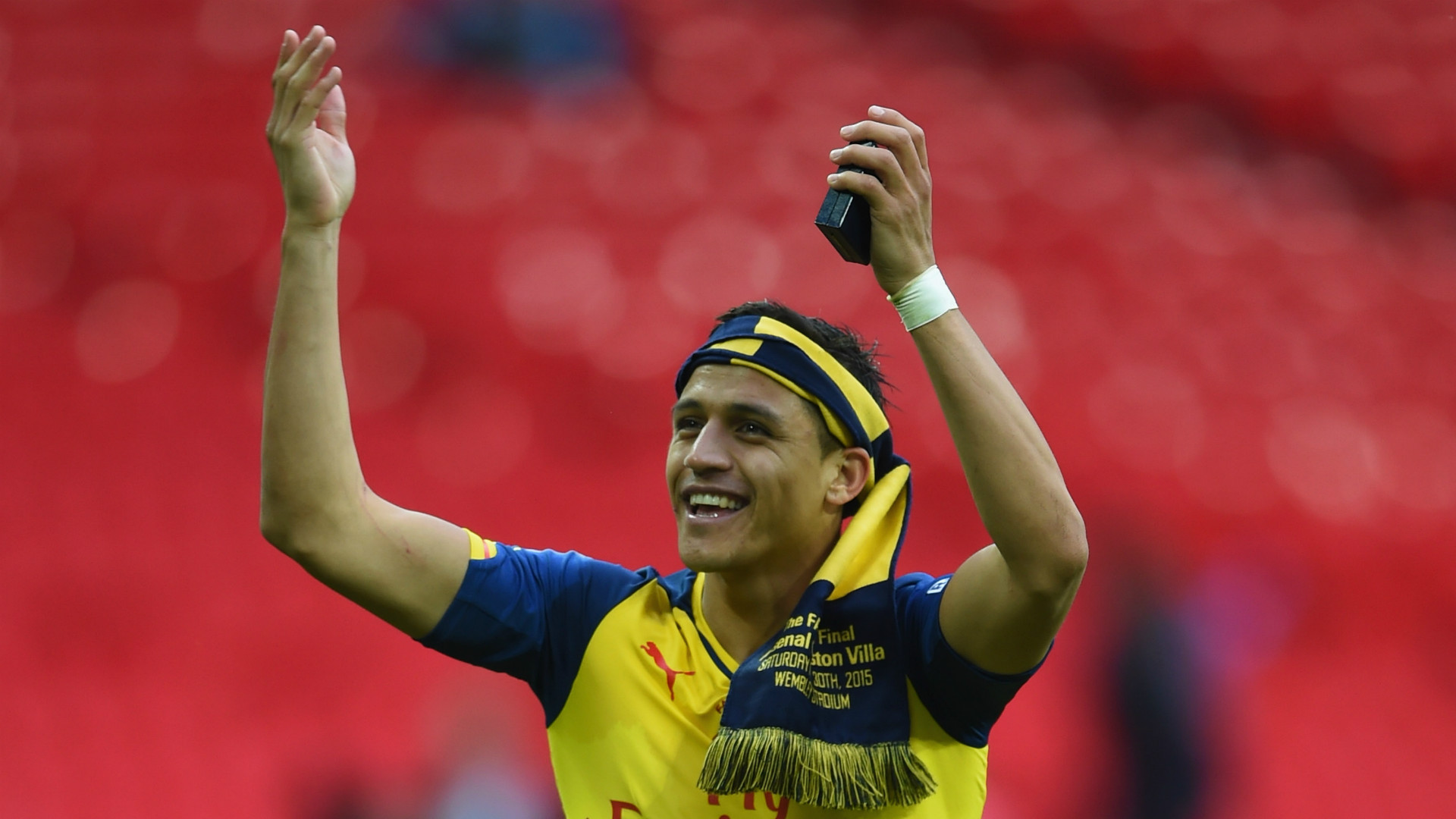 This season, Alexis has scored 12 goals and delivered six assists in the Premier League alone. No player in the English top flight has been involved in more goals in 2016-17. His 56 strikes in 117 games for Arsenal in all competitions is hugely impressive when you consider that he is naturally a winger and has only recently been consistently deployed in an advanced No.9 role.
Alexis turned 28 earlier this week and is now at the peak of his footballing powers, but he only has a few years left at the very highest level. The Chilean burst onto the scene as a 16-year-old and was already playing 40 senior games a season back in 2005. For someone who has barely been afforded a rest in recent years and will have clocked up five summer international tournaments in a row after the 2018 World Cup, time will soon take its toll on his overworked body.
Alexis must seize the moment and play for a club that is worthy of his world-class ability or he will regret it at the end of his career when he counts his medals. Arsenal are not that club.