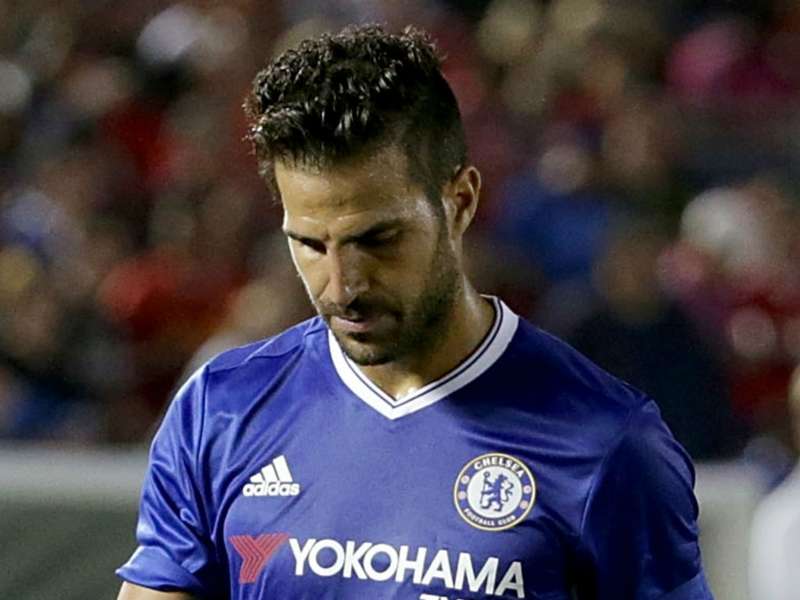 AC Milan manager Vincenzo Montella has ruled out a move for Chelsea midfielder Cesc Fabregas after the 29-year-old was linked with a move to San Siro.
Fabregas has struggled for game time under Antonio Conte and has made just four Premier League appearances so far this season.
Milan, meanwhile, are in the hunt for midfield reinforcements after Riccardo Montolivo suffered a knee ligament injury during Italy's draw with Spain, sidelining him for six months.
But Montella says he will not be making a move for Fabregas as he is not the type of player the club needs.
"We're looking for a player who has the characteristics that Montolivo has, who can also operate in a defensive-midfield two," Montella told Il Corriere della Sera.
"Fabregas? He doesn't have those characteristics."
Montella also admits that replacing his captain will be tough due to the influence he has both on and off the pitch.
"I think he is almost irreplaceable, he guarantees two things. He carries weight in the team and also in the dressing room," he said.
"It will be an even greater loss than you might think. Being the captain, he is one of the players who represents the team the most.
Pogba tells Mourinho: Let me attack!
"He has been present in the last few years when results were below expectations and he has been the most targeted in terms of criticism.
"Playing for Milan also involves standing up when everything else is slipping around you."