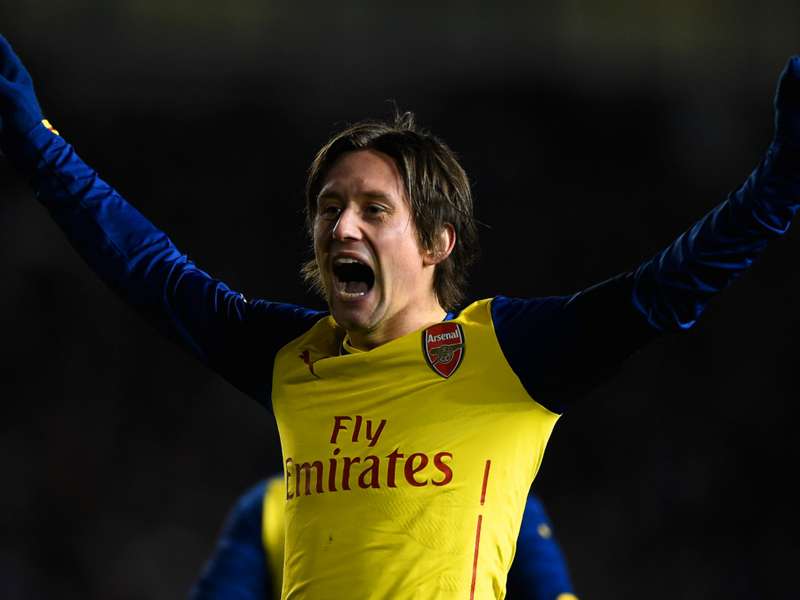 Arsenal
midfielder
Tomas Rosicky
has hit out at
Arsene Wenger
over the handling of his new contract after losing his place in the squad towards the end of the season.
Wenger confirmed in May that the Gunners would be taking up the option of extending the Czech Republic international's current deal into the 2015-16 campaign having previously hinted at it earlier in the season.
Rosicky had admitted that he had been looking into leaving the club during the January transfer window having made just one Premier League start before the turn of the year.
He then revealed, however, that he was much happier after being given a run in the side ahead of Wenger's admission that he wanted him to stay at the club.
But the 34-year-old now feels that he has been sidelined since having his future confirmed, and admitted he may look into his options again once pre-season is underway.
"Since the moment Arsene Wenger 'used' the option in my contract, I haven't even been on the bench," he told reporters.
"I am laughing but it´s not funny.
"It´s frustrating but I am a professional. Even if you lose your place, you must still be prepared because the situation can change.
"I'll start the summer preparation with Arsenal and that's the whole of my plan for the time being."