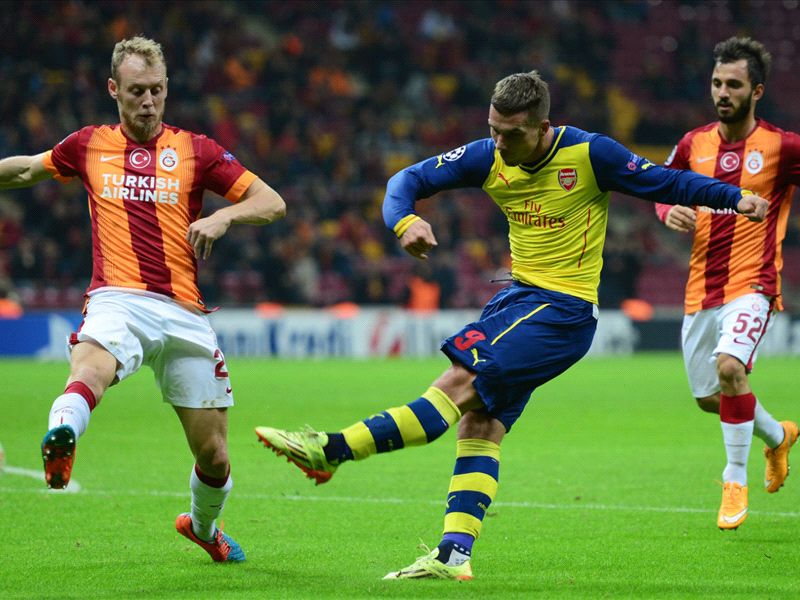 Roberto Mancini
believes
Lukas Podolski
represents an ideal signing for
Inter
should
Arsenal
decide to sell the forward.
Arsene Wenger revealed on Thursday that the Serie A club had tabled a "more serious" bid
for the Germany international after slamming their opening offer as "farcical".
Mancini confirmed at the end of last month that Podolski was one potential January target the club were monitoring and he has now underlined the qualities which he feels the forward could bring to San Siro.
"I know him quite well as a player, I followed him at Arsenal and at Bayern before," he said in a Q & A on Twitter.
"He's a strong player, natually left-sided. He would be a great reinforcement."
Inter return to action after the mid-season break against Serie A leaders Juventus next week and Mancini hopes a positive result could be the catalyst which sees his side begin a charge up the table.
"I spent four fantastic years at Inter. Coming back is a challenge - a difficult one, but exciting," he continued. "Juve-Inter is a classic. Juve are first and have won the last three league titles, but anything can happen.
"We'll do the impossible to get Inter back to where they deserve to be. I hope we can do it. The guys have always been outstanding in training and that gives me hope for the remainder of the championship."