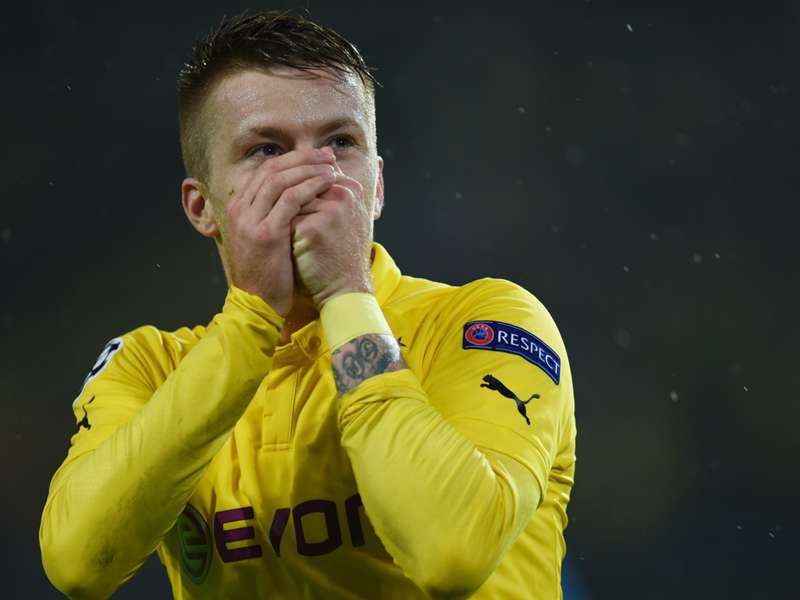 Jurgen Klopp has admitted that Marco Reus, like other Borussia Dortmund stars before him, could elect to leave the club.
The 25-year-old has a buyout clause in his contract which becomes active in the summer, and has been linked with a number of clubs, including Bayern Munich, Real Madrid and a host of Premier League sides.
Klopp has seen the likes of Shinji Kagawa, Nuri Sahin, Mario Gotze and Robert Lewandowski choose to continue their careers elsewhere and has conceded that his goal is not necessarily to keep the same team together until retirement.
"We had very successful years and we couldn't keep all these players," he said to BT Sport's nightly news and information show SportsHUB.
"Not all of them stayed here. They had their own dreams their own situations different ideas, whatever. So we will see.
"The most important thing is the story of this club will go on. We'll have to do it with other players. It's not our idea to keep this team together until the end, until they're 34 and they go away.
"That was not the idea. We did it because of the potential of these players."
Klopp has been at Dortmund since 2008 - making him the longest-serving Bundesliga coach - but admitted he initially expected not to stay at Signal Iduna Park for so long.
"Not when I was starting no. I was 18 years at Mainz and I thought, that's it enough," he continued.
"I love this club in Mainz, I love this city, for a long time. My home town and so on. When I came here I thought OK now I can work as a normal coach, two or three years - next club, next city.
"I'm really interested in life, it's not important for me to stay for a long time in the same place. My children are old enough to stay alone, that's not the problem.
"I am here for more than six years, I don't know when it will end, I don't think about this. But it's not my idea to build a legacy.
"We will see, as long as it's successful and we can develop everything, we shouldn't change."