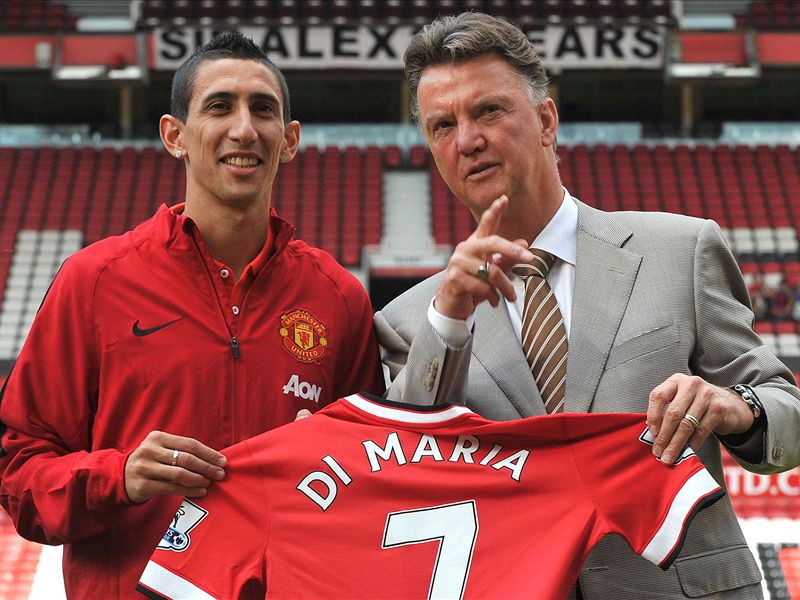 Deadline day saw the
Premier League
reach a record £800 million spend on transfers this summer.
The huge numbers were led by Manchester United, whose huge outlay of £157.7 million on seven players was the highest single-window spend yet by a British club.
It included a £59.7m deal to recruit winger Angel Di Maria from Real Madrid, the highest fee ever spent by any British team, and
a late loan deal for Monaco's Radamel Falcao
.
The Colombia international sealed a sensational switch to Old Trafford after a long summer of intense interest from the likes of Madrid and Manchester City.
According to analysis from Deloitte's Sports Business Group, summer spending is up by almost £200m on 2013's total of £630m, which was at the time £130m higher than ever before.
"This summer transfer window is one of records," said Dan Jones, a partner in the Sports Business Group.
"There are a number of factors contributing to this summer's spend, including the showcase for global talent a World Cup provides. However, one of the main drivers of Premier League spending continues to be the increased resources clubs now have as a result of improved broadcast deals.
"Last season the average Premier League club received around £25m more in central broadcast distributions than they did in 2012-13, which helped fuel a record transfer window last summer. We are again seeing Premier League clubs use these resources to contribute to what is a new record this summer."
// // //