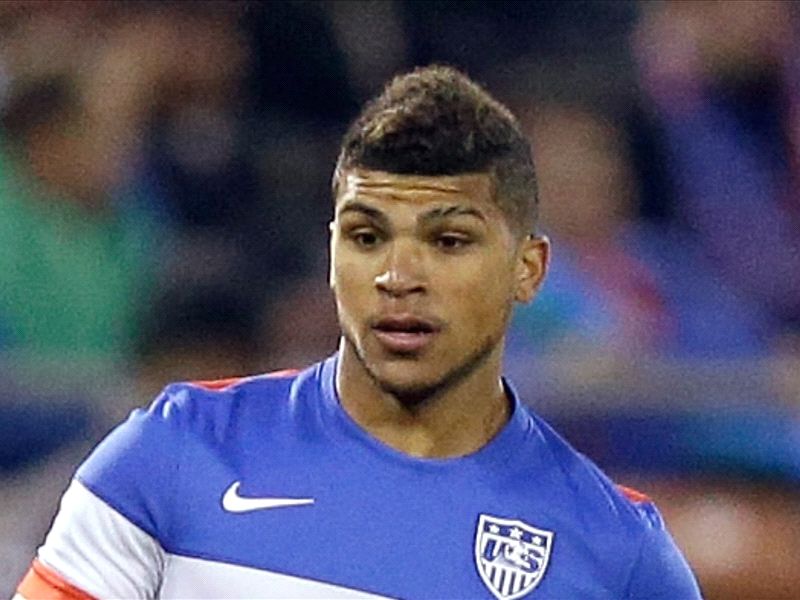 EXCLUSIVE
By Ives Galarcep
DeAndre Yedlin has described his move to
Tottenham
as a "dream" and admits that he is still pinching himself at the prospect of playing Premier League football.
The 21-year-old finally completed his move to White Hart Lane on Wednesday, with Goal revealing back on August 8 that
Spurs had agreed a £2 million deal with Seattle Sounders and that Yedlin had passed a medical
.
The right-back starred for the USA at the World Cup in Brazil and admitted that, despite receiving rave reviews after the tournament, he didn't expect to be landing a career-changing move so soon.
"I always hoped and dreamed that this would happen, but I never expected it to happen this soon," Yedlin told Goal.
"It's all been kind of crazy and there's never really been time to look back. It's one of those things you just have to take whatever comes at you and move on to the next thing.
"The Premier League is one of the top leagues in the world and I'm a guy that likes to challenge myself, so just to be able to practice against those types of players and play against them every weekend is a dream come true."
Yedlin revealed that a move to Spurs wasn't always on the cards and that, when he first arrived home from Brazil, the idea of starting afresh in Europe took some getting used to.
"Did I have any doubts when I first came back (from the World Cup)? I think so because where I am right now is back home, so I'm comfortable.
"But I think it's a good time to step out of my comfort zone and challenge myself on a different scale and that's what I'm looking to do at Tottenham. It's a big move, but I feel like I'm ready for it."