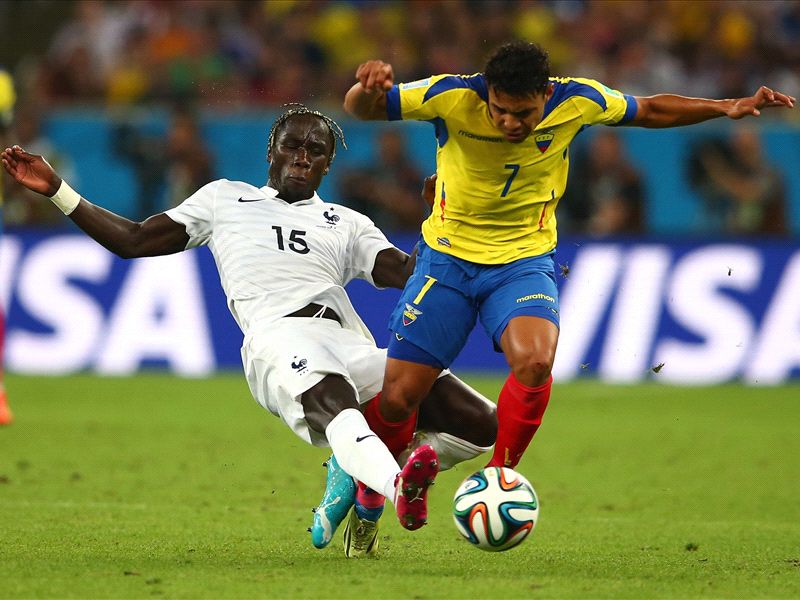 By Greg Stobart in Rio de Janeiro
Bacary Sagna
has hit back at
Arsenal
fans, insisting that money was not behind his decision to sign for
Manchester City
.
The French defender has penned a three-year deal with City and will formally join the Premier League champions on a free transfer when his contract in north London expires on June 30.
A number of Gunners fans have accused Sagna of being greedy but the 31-year-old is adamant that the need for a fresh start was the driving force behind his decision to quit after seven years in north London.
"I'm going to clear everything up because I keep reading that I did for money and I'm greedy," Sagna told the press following France's World Cup draw with Ecuador at the Maracana.
"What I want to say is I stayed with Arsenal with the same contract since 2008 and I never asked for more money.
"For people who think it's for money, it's not. I just wanted to change. I needed a boost in my career and I think it was about time."
Sagna held several rounds of talks over a new deal with Arsenal and admits that he found it difficult to keep his mind clear amid constant speculation surrounding his future.
"It was not an easy time because we were still involved in the FA Cup and it was hard to stay focused," he added.
"I stayed focused on my team because I have a lot of respect for Arsenal. I believe Arsenal is a great team. I believe we have great quality and we won a trophy finally. It's not even about that because Arsenal have a quality.
"It's just that, personally, I wanted a boost. I needed to start from the bottom again."
The France international says that he is ready to fight with Pablo Zabaleta for a place in City's starting XI.
"It is an exciting time for my career because I'm 31," Sagna continued. "I know they have a very good right-back in Zabaleta and I will have to fight to find some time on the pitch but I think we have a good team with City and we can do great."