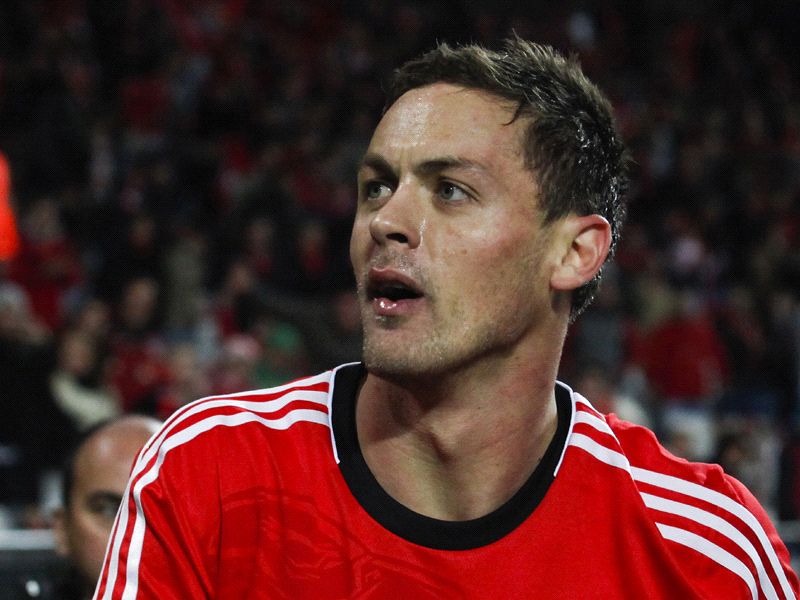 PROFILE
By Milos Ceko
Since leaving
Chelsea
as part of a somewhat ironic swap deal for David Luiz in 2011, Nemanja Matic has blossomed into one of the world's best defensive midfielders.
For Chelsea fans asking why the club got rid of him in the first place there is a simple answer; Matic is not the same player today that he was three years ago. He is a tireless worker and has got better every single day thanks to his hard work and dedication. It is truly amazing to see the progress that he has made and how far he has come.
NEMANJA MATIC'S CAREER STATS

TEAM
YEAR
APPS
GLS
Jedinstvo*
2005-07
16
0
Kosice*
2007-09
56
3
Chelsea
2009-11
3
0
Vitesse (loan)
2010-11
29
2
Benfica
2011-14
97
9
Serbia
2008-
9
0

*National Association logo used
As a youngster, Matic was turned down by Serbia's two largest clubs, Red Star Belgrade and Partizan Belgrade. He was labelled a non-talent and was unable to find a club in his native country, forcing him to leave home at the age of 17 to continue his career at MFK Kosice in Slovakia.
His first move to Chelsea, for £3 million in 2009, was supposed to be his big break, but things did not quite go to plan. Having failed to make an impact in his first season he was shipped out on loan, like many others to this day, to Vitesse. He was then exchanged for Luiz, who, and this is the ironic part, has failed to provide the kind of solidity that Matic is now expected to bring to the party.
Clearly, the path to success has been long and hard for Matic, who has spent the majority of his career proving his doubters wrong.
He leaves Benfica top of the table, having been the heart and soul for the Eagles this season. His calming presence and leadership from midfield helped propel them above rivals Sporting CP and Porto, and while Benfica will find it very hard to replace him, their financial struggles left them with no choice but to sell.
His influence on the Serbian national side cannot be overestimated, either. After a dispute with former national team manager Sinisa Mihajlovic kept him out of the picture for a year, he has returned to boost his team-mates. Serbia's performances have improved tenfold since his comeback, and the national team is once again heading in the right direction following a dark period under Mihajlovic and Vladimir Petrovic.
There is no doubt that he is now ready to become Jose Mourinho's go-to man at Stamford Bridge. The man who played just 43 Premier League minutes in his first spell at Chelsea now boasts everything you would look for in a defensive midfielder. He is very strong and easily outmuscles his opponents, his tackling is superb and his interceptions are a joy to watch. His ability to read the game and pick the perfect moment to swoop in and recover possession is second to none. He's not bad in the air, either.

But his vast qualities are not limited to the uglier side of the game; his technical ability is top-notch, he is a very good passer and boasts the ability to perfectly pick out his team-mates. His shooting has also improved to the point where he is a credible threat from long range, while his aerial ability makes him dangerous at corners.
If Matic has one weakness it is his speed. He is not blessed with great pace and that could cause some problems for him in the Premier League. However, he is not a slow player by any stretch of the imagination and he more than makes up for that lack of pace with his relentless effort and physical dominance, not to mention his reading of the game.

Simply, though, Matic is the perfect fit for Chelsea's midfield, as his defensive abilities will perfectly complement the club's ranks of playmakers and attacking midfielders. He will provide the perfect cover, becoming the foundation of Mourinho's line-up.