EXCLUSIVE
By
Wayne Veysey
| Chief Correspondent
Arsenal
are targeting an ambitious January loan move for
Fernando Llorente
as they prepare to reinforce their front line,
Goal
can reveal.
THE VIEW FROM SPAIN & ITALY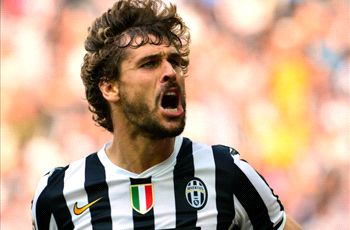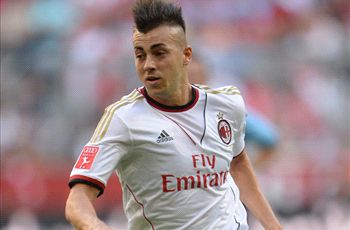 'LLORENTE SHOULDN'T QUIT JUVE'
Luis Herrera | Goal Spain
A move to Arsenal in January would be a huge mistake for Fernando Llorente. True, he has struggled at Juventus, but that could be expected after an awful final year with Athletic Bilbao. Llorente saw plenty of action in October and it's a matter of time for him to get more comfortable with his new team. A move to Arsenal not only would be a second start from scratch in six months, it also would mean not being able to play in the Champions League, all just a few months before the final selection for the World Cup. Right now, Llorente's safest bet is to stay at Turin.

'EL SHAARAWY COULD LEAVE MILAN'
Renato Maisani | Goal Italy
Stephan El Shaarawy is out of action because of an injury but it's likely that he will return to play in November. AC Milan are going through a difficult season, with Massimiliano Allegri under heavy pressure, though El Shaarawy's future is not likely to be impacted by whether the San Siro manager is sacked or not. The Italy international's lack of form could see Milan sell at the right price.
The Premier League leaders have taken the first steps towards capturing the Juventus striker in the forthcoming window.
Goal understands that the Gunners have made preliminary contact with Llorente's representatives in a bid to secure proven back-up to spearhead Olivier Giroud for the second half of the season.
Arsenal are also keeping close tabs on a second Serie A forward, Stephan El Shaarawy, although his club AC Milan are only likely to sell in January if they get eliminated from the Champions League before Christmas.
Arsene Wenger's priority remains to capture a marquee striker after moves for Luis Suarez, Gonzalo Higuain, Stevan Jovetic and Wayne Rooney all fell through last summer, while the Gunners were also unable to agree a last-ditch loan deal for Chelsea's Demba Ba.
Wenger is well aware of the difficulties in landing A-list options in the notoriously difficult January window, when the big clubs are reluctant to sell their best players.

As reported by Goal, Arsenal accept that Liverpool will not sell Suarez to them in the new year and, despite receiving encouragement that Wayne Rooney is still unsettled at Manchester United, have turned their attention to more realistic alternatives.

Llorente has emerged as a possible short-term option even though he would be cup-tied for the Champions League.

The 28-year-old has had a difficult time in Turin since his summer transfer on a free from Athletic Bilbao and Arsenal, who enquired about signing him 12 months ago, have been alerted to his potential availability.

With Carlos Tevez the first-choice striker at Juventus, Llorente has had to compete with Mirko Vucinic and Fabio Quagliarella for a regular starting place.

After beginning the campaign out of favour, Llorente has started seven of Juventus' 16 matches, including a run of four consecutive starts before he was dropped to the bench for the 1-0 win at Parma on Saturday.

But the Spaniard, keen for a bigger role as he bids to return to the Spain side for the World Cup, has scored only two goals for the Serie A champions, and Arsenal are hopeful they might be open to the possibility of loaning him out overseas.

El Shaarawy, 21, is considered more of a long-term option but his youth, versatility and mobility are believed to be appealing to Arsenal.
The Italy international, who is currently sidelined with a foot injury, has struggled for form and fitness this season after an eye-catching 2012-13 campaign in which he scored 19 goals for the club.
The forward, who can play anywhere across the front three, has started only one of the Rossoneri's 14 Serie A and Champions League matches this season and has yet to open his account for the season.