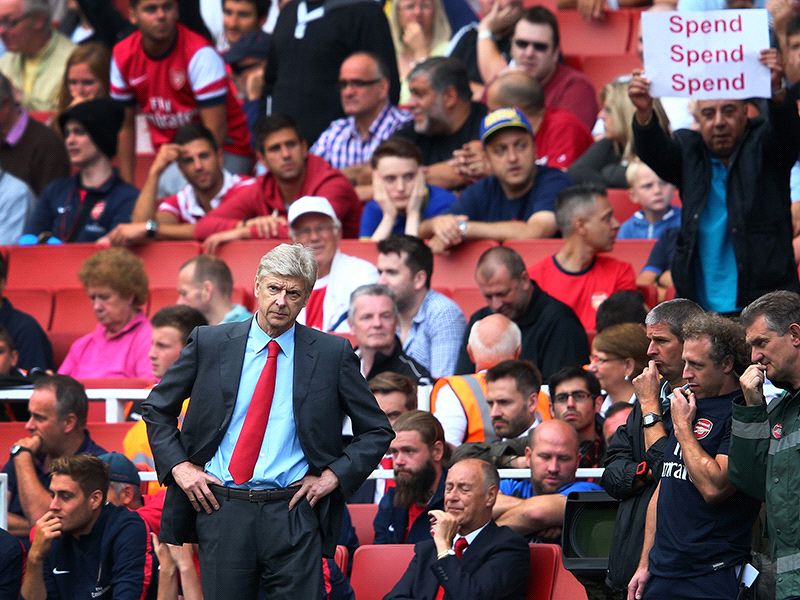 Arsenal manager Arsene Wenger believes the money being paid for players this summer does not reflect their footballing abilities.
The Gunners have missed out on Luis Suarez, Gonzalo Higuain and Luiz Gustavo this summer, and have so far signed Yaya Sanogo and Mathieu Flamini on free transfers.
Gareth Bale is in line to join Real Madrid for £86 million, while Radamel Falcao and Edison Cavani have both moved to Ligue 1 for upwards of £50m each, and the Frenchman believes those kind of figures only highlight the spending power of buying clubs rather than the players' talents.
"I'm completely happy with what we do and how we do things. I know that it's under scrutiny, but I don't share the criticisms that are made," he told reporters.
"I don't think the prices are linked with the quality of the players this summer. The prices today are just linked with the financial power and the desire of the buyer. It's impossible to assess a market where you can say that this is the normal price for this player because that is his quality – that has gone completely.
"[Transfers went] from 0-£10m, and afterwards to £30m-£80m, but they're not linked with the quality of the players at all, it's just the financial power of the buyer.
"For me, there are very very very very few players for whom it makes sense to pay over £50m."
Wenger insists that he is working hard to bring in reinforcements before Monday's 23:00BST transfer deadline, claiming that he is offered "50 players per day".
The Gunners boss also revealed that he was convinced to sign Flamini by the midfielder's attitude while training with the club.
"I didn't want to sign him when he came [to train] but his attitude convinced me to do it," he added.
"He is hugely fit and knows how we want to play. When we saw his mental and physical shape it was a no brainer."
Wenger also claimed that Nicklas Bendtner is unlikely to be sold and could play a part for the Gunners this season.