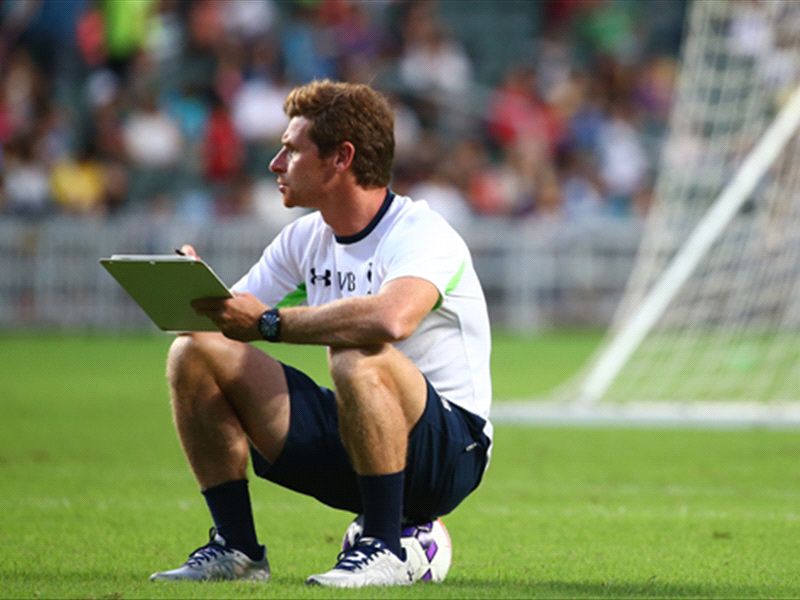 Tottenham
manager
Andre Villas-Boas
has taken a swipe at
Real Madrid
counterpart
Carlo Ancelotti
following the Liga club's protracted pursuit of
Gareth Bale
.
Villas-Boas was speaking after the club's 5-2 defeat to Monaco on Saturday - a match that saw Bale omitted through injury - and fielded numerous questions on the Welshman.
Goal revealed on Wednesday that Spurs had opened talks with Madrid over the £100 million sale of the forward
, but Villas-Boas admitted that he was perturbed by Ancelotti's decision to make such talks public.
Asked if it was inappropriate, Villas-Boas told reporters: "I think so, in my opinion.
"Carlo is a person I appreciate a lot and we have great respect for each other, but bearing in mind this situation they have decided to make it public.
"Normally in situations like this it is scrutinised by the Football Association with lots of care and attention. We have seen lots of people speak about a player that is not theirs and we are due some respect.
"These rumours of an imminent transfer are not true. The only thing we have communicated with Real Madrid is that he is our player and he is not for sale.
"Gareth is a guy I really like. We are talking with Real Madrid because there is respect between the two clubs following the transfer last season of Luka Modric.
"We are building a great team for next season. We envisage the future with Gareth. But we know that in football anything is possible."
Tottenham face Espanyol on August 10 in their final pre-season fixture before kicking off the Premier League campaign at Crystal Palace eight days later.