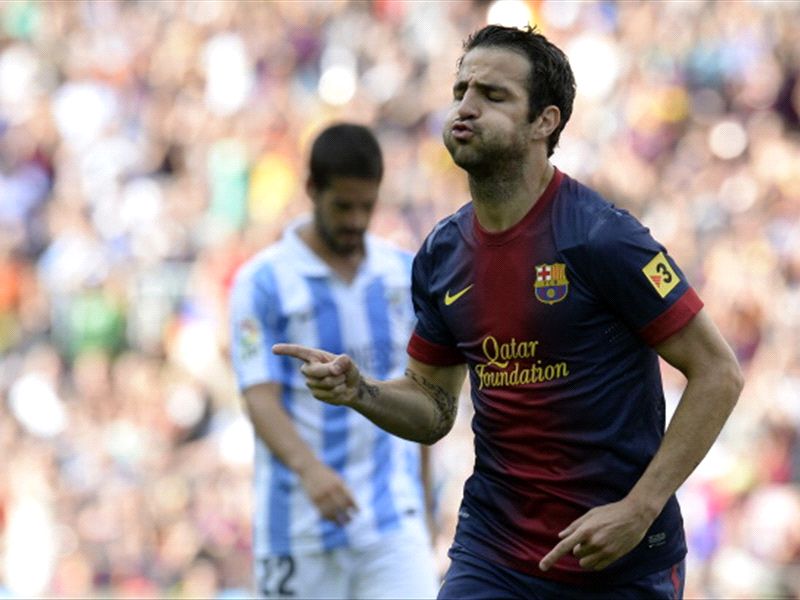 Barcelona
vice-president Josep Maria Bartomeu has declared that
Manchester United
target
Cesc Fabregas
is not for sale at any price.
The Red Devils have already had two bids for the Spain midfielder rejected by the Catalan club but are willing to up their offer to £35 million in order to bring him to Old Trafford.
Bartomeu insists, however, that the Liga champions are not interested in cashing in on Fabregas and will ignore any approaches made by the Premier League club.
"United's interest for Cesc Fabregas is obvious, he's a great player but it does not bother us," Bartomeu told reporters. "It does not matter what they offer us, we are not selling him."
He added: "If there was a higher offer, would we accept it? No. We're proud that a club like that wants one of our players."
New Barca coach Gerardo Martino, meanwhile, expressed his own desire to make the former Arsenal playmaker part of his plans for the coming season.
Martino accepted that United's interest may be considered by those in charge of running the club on a financial level, but hoped their advances would be resisted.
"I won't get involved in the economic interests of the club, but [if it's up to me] we will have him [Cesc] here," the Argentine boss said.