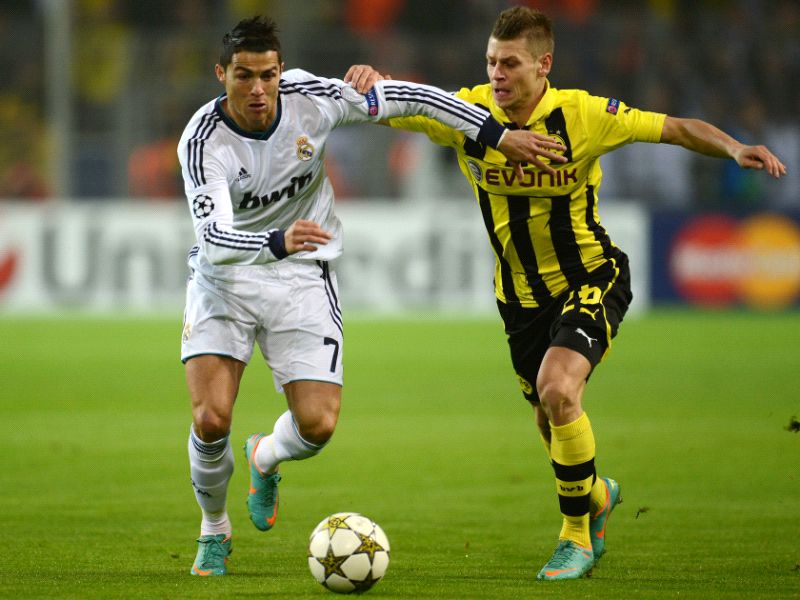 Real Madrid
president Florentino Perez is hopeful that
Cristiano Ronaldo
will remain at the Santiago Bernabeu until the end of his career.
The Portugal international, 28, stated in the autumn of 2012 that he was unhappy with life at
los Blancos
and has since been linked with a return to Manchester United as well as a move to Paris Saint-Germain.
Nevertheless, Perez believes that the prolific attacker's future lies at Madrid.
"I think that Cristiano will end his professional career at Real Madrid. And that's not all, I can tell all Madridistas that we will soon win
la Decima
with Cristiano," Perez told
Punto Pelota
.
"I don't know whether the Madridistas are very concerned about the contract renewal of Cristiano. He still has a contract for two more years."
The Madrid president then went on to discuss the future of Gonzalo Higuain, who recently said that he wants to leave the club and is being heavily linked with a move to Juventus.
"Nobody has told me yet that Higuain is leaving. The club have never put him up for sale. We have always told him that we do not want to sell.
"He said that he wants to leave, but there's no concrete offer. If he wants out, they will have to pay his exit clause, but there's no offer for now.
"I spoke to Juventus recently and Higuain was never discussed, so I'm a little surprised. You cannot open talks with another club's player without permission. Juventus are a befriended club, though, so I guess everything will soon be clear."
Higuain, 25, has a contract with Madrid until June 2016