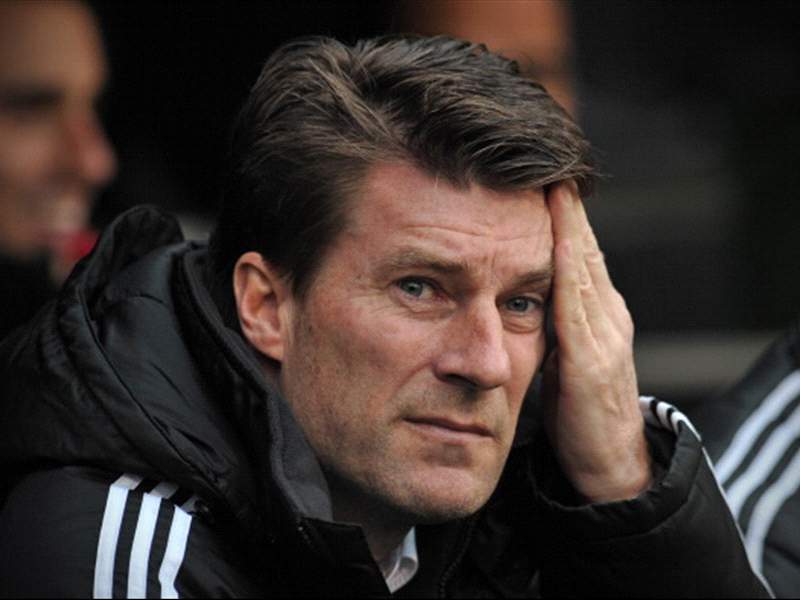 Swansea
manager
Michael Laudrup
has ruled out a move for
Sevilla
striker
Alvaro Negred
o insisting his side simply cannot afford the Spain international.
The Swans boss has admitted he is in the market for a forward player this summer but says a deal for the £13 million-rated Negredo is simply out of Swansea's reach.
"I don't think that's possible because there are other teams that want him [Negredo] and we are talking double figures in terms of a transfer fee," he told reporters.
"It is out of our league, we cannot pay 10, 12 or £14 million for a player."
Swansea's top scorer this season is Michu with 21 goals and Laudrup has praised the Spaniard for his outstanding contribution in his first season in English football.
"Michu has done way beyond what any of us could ask of him," he added.
"He has scored 17 league goals and over 20 in all competitions.
"It is true in the last four or five games he has had chances he would have scored earlier in the season, but when you are talking about players like that there will be moments they just touch the ball and it will go in, other times it won't.
"But he is always there when there is a chance. Against Norwich he had two or three chances and against Tottenham as well.
"Maybe he is not scoring now as he did before, but that is because it was way above what we could ask from him.
"He is our goalscorer but we cannot put everything on his shoulders, everyone has to score. But when there is a chance you can count on him to be there."
Next up for Swansea is a trip to Stamford Bridge to take on Chelsea and Laudrup is hoping the Blues' hectic fixture list could help his side.
"We will play a team who it seems are almost playing every day at the moment," he said.
"They have one foot in the Europa League final, but Sunday is maybe more important for them. They are playing for a Champions League spot, which for a club of their size is most important."