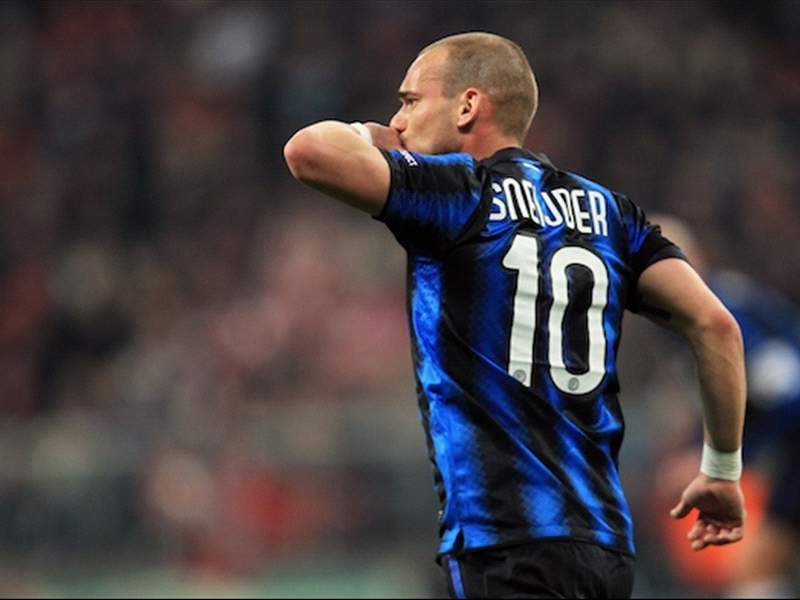 Inter playmaker Wesley Sneijder has fuelled speculation linking him with Manchester United by describing the club as 'beautiful'.
The Dutch international has long been linked with Sir Alex Ferguson's side - dubbed a potentional long-term replacement for the aging Paul Scholes - and it appears Sneijder could be ready to contemplate a move to the Premier League, but insists that he is content will playing in Milan.
Speaking on Dutch regional television Studio Ajax: "Do I want to go to United? It's a beautiful club. But I'm fine in Milano and not at the point to think about it."
Sneijder has been the attention of many potential suitors this season following a star showing last season, in which he helped inspire Inter to their first ever treble and also was the focal point of the Netherlands side which reached the World Cup final.
Nonetheless, Inter president Massimo Morratti has played down the chances of the Dutch international leaving the San Siro.
Speaking about the specualtion last month, the Italian confirmed United's interest, but played down talk of a transfer.
"The interest from Manchester United in Sneijder is real," said Moratti. "But I didn't look into it. My only interest is seeing Sneijder play here for many more years to come."
Meanwhile, Tottenham forward Rafael van der Vaart was also a guest on the TV show and joked that players from Manchester were looking to move to London and suggested Sneijder would be wise to do the same.
He said: "All the players from Man United and City are coming to the city of London in their own time. I think that says enough about that city [Manchester]."