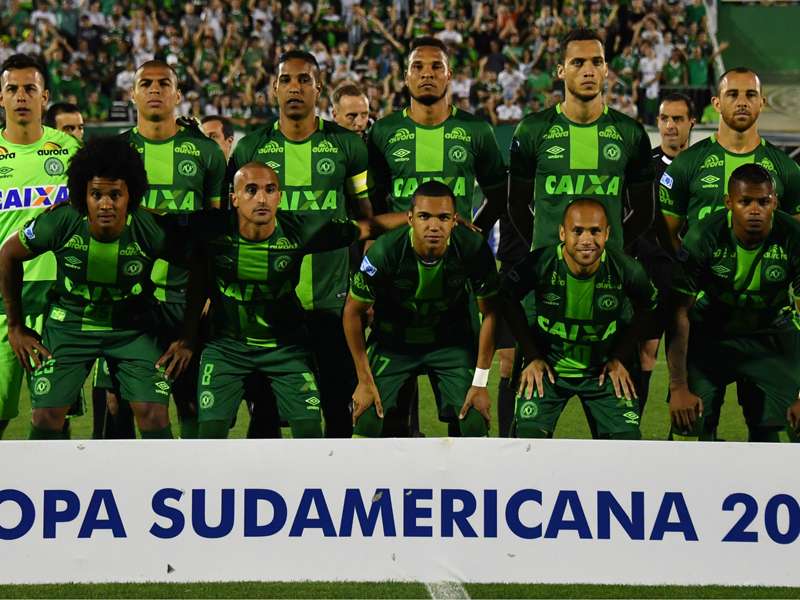 Like many members of the footballing community across the globe, Neymar woke on Tuesday morning to news so shocking it was difficult to comprehend. "It's impossible to believe this tragedy," he wrote. "Impossible to believe this event. Impossible to believe that this plane crashed. Impossible to believe that these people have left their families behind. It is impossible to believe."
Football unites behind Chapecoense
Neymar's incredulity was understandable. How are we supposed to so suddenly accept that an entire football club has been decimated, entire families destroyed, an entire city devastated?
"There are so many people crying here," Chapecoense vice-president Ivan Tozzo told SporTV. "We could never have imagined something like this. Chapecoense is the biggest reason for joy here."
It was the same for so many citizens of Torino during 1940s Italy. And for the red half of Manchester a decade later. And the followers of the Zambian national football team in the early nineties.
'Il Grande Torino' were one of the finest sides that Serie A has ever seen. They had won four successive Scudetti and were on the verge of claiming their fifth as they flew back from a friendly in Lisbon on May 4, 1949. They never made it home, their FIAT G212 having crashed into a basilica at Superga due to thick fog. All 31 passengers perished.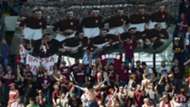 As former Italy coach Vittorio Pozzo, who had been tasked with identifying the bodies, wrote in La Stampa: "The team of Torino is no more."
There were still four rounds of the championship remaining but the Granata were awarded the Scudetto. "This is the fifth cup," Ottorino Barassi stated at a collective funeral in Turin attended by nearly a million people. "Look how big it is. It is filled with the hearts of the world."
There was a similar outpouring of emotion when the 'Busby Babes' were cut down before they had reached their prime; an incredibly talented crop of youngsters seemingly set to conquer the continent of Europe after winning back-to-back English First Division titles.
On February 6, 1958, after two failed take-off attempts at a slush-covered Munich airport, the decision was taken to try again rather than resign themselves to an overnight stay in Bavaria. "Well, if this is my time, then I'm ready," Liam 'Billy' Whelan told his team-mates. The Irishman was one of 23 souls who lost their lives. There would have been countless more fatalities had it not been for goalkeeper Harry Gregg, who pulled several survivors from the wreckage.
The disaster shocked a nation but as the programme for the club's next match, against Sheffield Wednesday, defiantly declared: "United will go on." And they did. Ten years later, manager Matt Busby, who twice received the last rites in the days following the accident, led the club to a first European Cup success.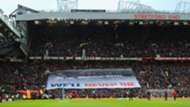 There would be no trophy for the Zambia side that participated in the 1994 Africa Cup of Nations just a year after 18 team-mates had died in a plane crash off the coast of Libreville, Gabon. Yet their achievement in reaching the final was as staggering as it was inspirational, a fitting tribute to those buried in the appropriately named 'Heroes' acre'.
Furthermore, in 2012, Zambia did get their hands of the Africa Cup of Nations trophy. The final was staged in Libreville. Destiny.
And as Torino stated on Tuesday: "It is a destiny that binds us inextricably."
As Neymar so emotionally conveyed, there is no making sense of such tragedies. But those with long enough memories and big enough hearts can understand Chapecoense's pain. All of us can. The whole world is with them. The world will remember. As it has always done. Chapecoense are not alone. And neither are those that lost their lives.
In his desperate search for meaning, Neymar was right when he concluded, "Today the world cries but heaven rejoices in receiving champions." They will be in the best of company, too. And there is some comfort in that.