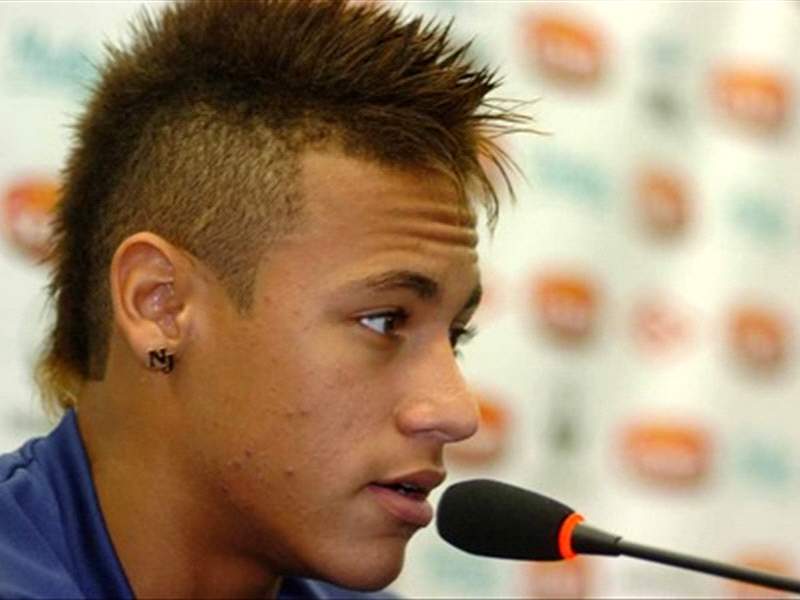 Barcelona, Chelsea and Real Madrid are all reportedly keen to offer Neymar the chance to parade his breathtaking genius on what is consensually club football's grandest platform.
But while the 19-year-old is aware playing in the Uefa Champions League is often rewarded with reputation-rocketing exposure, he believes he can win the Fifa Ballon d'Or as a Santos player.
Finishing 2011 by being recognised as the sport's best player is among Neymar ambitions. Indeed, when he renewed his contract at the Vila Belmiro last year, following a mega-bucks offer from the Blues, the Brazilian club's marketing director, Armenio Neto, insisted the forward could realise that goal with Santos.

"Nothing is impossible," Neymar insisted. "Pele became the player of the century at Santos.
"Only by playing, by winning titles, can I achieve this. With time we'll be able to answer whether I can win the Ballon d'Or here, but I dream about it."

Given what Lionel Messi and Cristiano Ronaldo have already achieved this calendar year, Neymar's target appears a towering one.
However, he could aid his cause by inspiring Santos to Copa Libertadores glory – the first-leg of their final against Penarol will unfold in Montevideo next Wednesday, with the return fixture taking place seven days later – and consequently booking them a place alongside the Catalans at December's Fifa Club World Cup.
If Santos were to beat Barcelona to gold in Japan, and Neymar was to outshine Messi at next month's Copa America, the teenager would certainly have a stronger case for being named the world's top player for 2011.