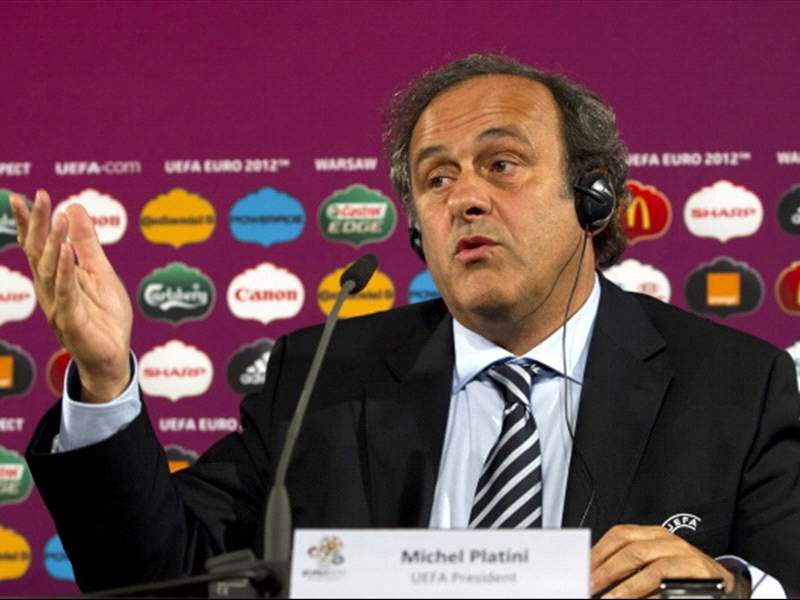 COMMENT
By Julian Bennetts
Every uprising starts with a show of defiance, and this morning Uefa gave notice to Europe's top clubs that there is more to their demands for financial sustainability than words alone.
The announcement that 23 clubs have had their prize-money from last season's European competitions withheld due to their financial issues will have drawn a mixed response from all four corners of the continent.
The likes of Atletico Madrid, Malaga, Fenerbahce and Sporting Lisbon have until September 30 to either settle their debts or explain to European football's governing body exactly why they have not paid players, other clubs or the taxman.
It is the first blow in what is likely to be a long and bitter battle in which lawyers and accountants will have more impact on our game than centre-backs or second strikers.
That Atletico, the reigning Europa League champions, were included on the list will have drawn a sharp intake of breath from all clubs.
In Spain, where the financial crisis threatens to strangle everyone bar Barcelona and Real Madrid, there will be genuine fear of what may follow from Michel Platini's baby, the Uefa Club Finance Control Body (CFCB), who have chosen this opportunity to flex their muscles.
In the blue half of Manchester and the townhouses of Chelsea, comes the acknowledgement that spending must be curbed.
In Paris and Russia, the shining beacons for players and agents seeking a healthy pay-day, there will be a large dose of trepidation.
And for Arsene Wenger, the man who has embraced Financial Fair Play (FFP) from the very beginning, there will be a quiet smile of satisfaction.
FFP is Platini's grand plan, one in which European clubs must reduce their debts over an audited period of time. Between 2011 and 2014, no club is allowed to lose more than £39.5 million. Between 2014 and 2017 that is reduced to £26.3m and then, hopefully, all clubs will break even.
If not, the punishment is simple; clubs that fall foul of the rules will be banned from the Champions League and Europa League.
And when Platini's ideas come to fruition, this will be seen as an important moment in this well-advertised sea-change.
Yet the actions of some clubs suggest they do not take him seriously, not yet at least.
| | |
| --- | --- |
| When Platini's ideas come to fruition, this will be seen as an important moment in this well-advertised sea-change - yet the actions of some clubs suggest they do not take him seriously | |
Qatari-backed Paris Saint-Germain are a gilded club with an impressive history, but it will be interesting to see how they reduce their losses by 2014, as Uefa require, having spent around £120m on the likes of Zlatan Ibrahmovic, Thiago Silva and Ezequiel Lavezzi this summer.
Similarly, Zenit St Petersburg – whose average attendance was 3,000 less than Reading last season – have just spent between £64 and £80m (depending on who you believe) on Hulk and Axel Witsel.
These are not the actions of clubs who feel financial Armageddon is coming.
CLUBS DOCKED PRIZE-MONEY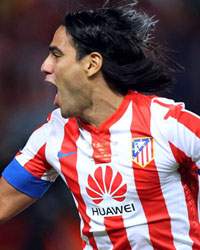 Check out the full story as 23 teams, including Atletico Madrid, Malaga and Sporting Lisbon are withheld prize money over FFP breaches


Yet Platini has never deviated, never changed from his insistence that the day of reckoning was near.
"These rules were unanimously approved by all clubs, politicians, judges and the European Union. There's no going back from here on," he told Gazzetta dello Sport at the end of August.
"FFP is a hard rule for any team, regardless of whether we're talking about PSG, Juventus, or any other team.

"I have spoken with directors from all clubs. They have all stressed that they would follow the new rules. It seems that some worry a bit more about FFP than others, though.

"Financial Fair Play does not stop clubs from buying players. Clubs can still spend as much as they want as long as their budget accounts for it."
The question now is how PSG, Zenit and the rest can justify it. Over-inflated sponsorship deals have been discussed, as have an increase of equity for their owners in exchange for greater finance.
But the example of Malaga is one that Platini is sure to refer to time and again.
| | |
| --- | --- |
| The question now is how Paris Saint-Germain, Zenit and the rest can justify spending as much as they want. Over-inflated sponsorship deals have been discussed, as has an increase in equity for their owners | |
The list announced today gives the clubs named until September 30 to settle their debts or explain why they had not paid either players, other clubs or the tax authorities money that was owed.
In the case of Malaga, the answer is simple; because the billionaire owner, Sheikh Abdullah bin Nasser al-Thani of the Qatari royal family, seemingly lost interest and the funds dried up.
Santi Cazorla was then sold at a knock-down price to Wenger and Arsenal, solely so that the players could be paid. Withholding prize-money will only exacerbate the situation, but Platini had to make a stand.
Clubs such as Chelsea, Manchester City, PSG and Malaga are all indebted to owners that they could not cope without.
The Frenchman, a football politician who is surely destined for Sepp Blatter's chair at Fifa, will not countenance that.
And, under the leadership of former Belgian Prime Minister Jean-Luc Dehaene, CFCB have been told to crack down.
No-one has been banned from European competitions – not yet, at least.
But Atletico could lose out on up to £7.9m in prize money, an eye-watering figure for any accountant.
And the message that is coming from Uefa's HQ this morning is loud and clear; Platini is watching, and the day of judgement is coming.
THE 23 CLUBS SUBJECT TO WITHHELD PAYMENTS
| | | | |
| --- | --- | --- | --- |
| Borac Banja Luka | Bosnia-Herzegovina | Rudar Pjevlja | Montenegro |
| Sarajevo | Bosnia-Herzegovina | Ruch Chorzow | Poland |
| Zeljeznicar | Bosnia-Herzegovina | Sporting CP | Portugal |
| CSKA Sofia | Bulgaria | Dinamo Bucharest | Romania |
| Hajduk Split | Croatia | Rapid Bucharest | Romania |
| Osijek | Croatia | Vaslui | Romania |
| Atletico Madrid | Spain | Rubin Kazan | Russia |
| Malaga | Spain | Partizan | Serbia |
| Maccabi Netanya | Israel | Vojvodina | Serbia |
| Shkendija 79 | Macedonia | Eskisehirspor | Turkey |
| Floriana | Malta | Fenerbahce | Turkey |
| Buducnost P'gorica | Montenegro | | |