 EXCLUSIVE
By
Wayne Veysey
| Chief Correspondent
Uefa has insisted that the era of the £200,000-a-week footballer is not over and top players could earn even more in the future.
Europe's governing body will phase in their new Financial Fair Play (FFP) rules from next month to stop clubs spending more than they earn.
But Andrea Traverso, Uefa's head of club licensing and the one of the key figures in bringing FFP to fruition, is not expecting top earners like Lionel Messi, Cristiano Ronaldo, Kaka and Wayne Rooney to suffer the consequences.
"Financial Fair Play is not a wage cap," Traverso told Goal.com. "We are not imposing a cap on individual salaries. There might be players who are even paid more in the future. This depends on the capacity of the club to pay it.
"The stars, the big players, are the ones who attract the public to the stadium. They are the ones that attracts the sponsors, the ones that attract the broadcasters. Therefore, those players will continue to be highly paid. Whether more, a little bit less or much more than today, nobody can predict that. We cannot just throw figures like that on a desk and try and look into a crystal ball.
"But, for sure, they will continue to be the main stars and will continue to be paid a lot and the transfer fees, for some players, will continue to be very high. But in general terms, we should observe a certain levelling down of this expense and better control of those kinds of costs. Some of the clubs are doing that already. Others will need to start."
Nevertheless, Traverso predicts that possible side-effect of the rules could be the lower tier of footballers earning less money, clubs reducing the size of their squads and the redistribution of talent creating a more attractive competition.
"A soft wage cap is one of the possible effects," he said. "Wages are one of the main costs of football clubs and definitely need to reduce in order to break even. Reducing wages does not necessarily mean reducing them in absolute terms.
"It could be that certain clubs with very big squads will look to reduce the numbers of players without touching the existing salaries in place. Reducing squads mean there would be more talent available on the market.
"If there is more talent available on the market, it means that other clubs who nowadays cannot afford those salaries will have access to that talent in the future at more affordable prices. There could be a redistribution of players between clubs. It is a global market meaning not just players within a single country but clubs across Europe.
"What is the public looking for? The best players and teams in an attractive and unpredictable competition. Assuming there is a better distribution of talent, the competitiveness of other clubs will become bigger so we will even have more unpredictable competitions. So the product could become even more attractive than today and the public will not be affected at all."
The view on FFP from... THE PLAYERS
Clarke Carlisle, PFA chairman and Burnley player

"As a players' union, we've never supported anything that is solely in the interest of the players and not the game as a whole. That ranges from wages to spectator priorities and this.

"These regulations can ensure money goes into youth development, coach development and the grassroots game.

"The only slight reservation is that the first thing clubs will seek to address when it comes to cutting costs will be the wage bill.

"A soft wage cap will see squad numbers trimmed down and players will filter down the league. In the transitional period as the rules are implemented, that may see an increasing number of players unattached or out of contract.

"It will also reduce the chance for players lower down the league to find new clubs and extend their contracts."
The view on FFP from... THE SELLING CLUBS
PSV Eindhoven sporting director Marcel Brands
"The closer it gets, it is a little bit serious. People are talking about the issues. 'What happens if a club does not make the rules?' 'What are the penalties?' That sort of thing.
"The clubs who dominate will continue to dominate, of course. Maybe the gap between rich and poor will be less and it will be a bit closer in the Champions League but the budget of the clubs will stay much bigger than in smaller countries. In England and Spain the TV money is totally different. This enables their clubs to have bigger budgets.
"Buying a player for £50 million in January, that will change. It will not be possible anymore in the coming years. Clubs will have to find other solutions. Maybe you have a squad with less players or you sell first-team players to buy a new player.
"In Holland we know if players develop really well they can go to a bigger competition. You have primary school countries like Scandinavia, then high school countries like Holland and then university countries like England, Spain and Germany. They are the big clubs with the big salaries.
"At PSV, we have players like Balazs Dzsudzsak and [Erik] Pieters. We know eventually they will leave. We have always sold players to other countries. That is the way we work. That keeps the world turning. We don't have to sell Dzudzsak. We renewed his contract two months ago.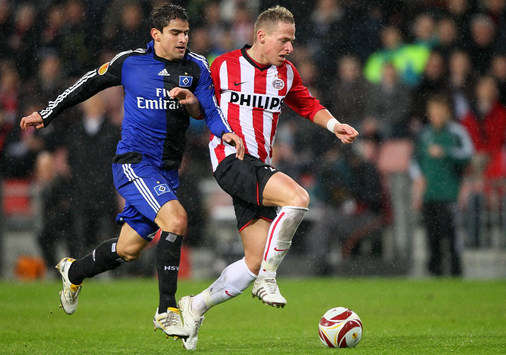 No change | FFP rules will not force PSV to sell players like Balazs Dzsudzsak earlier
"You know when Barcelona came for Ibrahim Afellay it was not possible to keep him. There is more money at Barcelona. The club is always playing in the Champions League for the biggest prizes.
"For the Dutch clubs, Financial Fair Play will not be a problem. We encourage it. In our country we have a very developed system of controlled finance already. The strict system has been in place for four or five years so we have to progress with good figures every year, figures that the Dutch FA can see are healthy.
"We see in some clubs disastrous financial conditions. A lot of Dutch clubs have the problem to get their money from Spanish clubs for transfers. They have no money and a lot of debt.
"In Holland, that is not allowed because there are a lot of penalties, including points deductions and exclusion from the league. Some clubs have suffered the consequences of bad finances. Germany also already have a good system."
The view on FFP from... THE COACHES
Raymond Verheijen, Wales assistant coach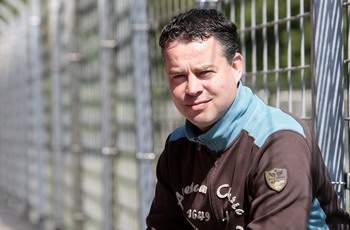 "In the future clubs might have to speak to all the players earlier, more than three years before the end of the contract"
"There might be a new frustration that all the players wait until their contracts expire. At the moment, clubs start talking to players about extending contracts when they have two years left. In the future you might have to speak to all the players earlier, more than three years before the end of the contract. You could also give them longer contracts.
"There are two sides with Financial Fair Play. Now, €25m (£22m) is going to Dutch football because Ajax is spending on new players within Holland. In the future, €25m might not be going to Ajax, so there will not be this amount to spend.
"If you look at Germany, from a financial point of view the Bundesliga is the strongest league in Europe. Almost every team is financially healthy. The Bundesliga is attracting more and more players and becoming stronger.
"There might be a power shift over the next five to 10 years from the Premier League towards the Bundesliga because their power is increasing. They are healthy and have money to spend.
"Clubs will have to transform their policy. They will be less dependent on transfer money and will have to get money from marketing and commercial sources. I'm not sure whether most clubs have woken up yet and realised that this will be one of the consequences. I'm not sure if they are aware of the fact."
The view on FFP from... THE AGENTS
Sam Rush, chief operating officer of Wasserman Media Group, whose clients include Steven Gerrard, Michael Owen and Scott Parker

"I believe in the free market so it's a shame poor management of clubs has led to regulation.

"What's interesting is the necessity for clubs to grow their revenue. It's absolutely right that clubs are thinking of getting their houses in order – but if revenue goes up, the doomsday scenario won't happen.

"There are plenty of revenue-generating opportunities that have not been explored in the past so I'm certainly not worried that the elite entertainers in world sport are going to suffer financially as a result.

"The challenges for lower down the leagues are significant as a result of a variety of factors. I always think new rules can have an unwanted effect on third parties for whom the legislation was not intended.

"I don't think Champions League footballers should expect their wages to decrease at all. We do a lot of naming rights deals at Wasserman and they are very different from transaction to transaction.

"An established brand wanting to sponsor in the UK to keep market position will have a different value to an overseas brand wanting to come into the market for the first time."
Christophe Henrotay, who brought Marouane Fellaini to Everton and whose clients include Romelu Lukaku, Sebastien Bassong, Mido and Daniel van Buyten.
"From my point of view it will not change much. Of course, clubs will be more careful and people will maybe be more sensible but some clubs like Real Madrid will still have huge amounts of money, even though they also have huge debt.
"The big club will always spend their money for special players. That will not change. There will be less movement for average players and it may create a situation where you have money to spend only on good players. But Real Madrid will still be able to pay €20-£25million (£17.5m-£22m) on players with a €400m (£350m) turnover.
"If you have the right players the situation will be the same. If you have a good player you won't have any problems. If you have some players it may affect deals that are too expensive."
Follow Wayne Veysey on