 //
EXCLUSIVE
By
Wayne Veysey
| Chief Correspondent
A club's annual financial statement provides a picture, but not the complete picture, of their ability to comply with Uefa's new rules.
For example, youth development and stadium expenditure are included in a club's accounts but will not count towards financial fair play.
Here,
Goal.com
analyses the most recently published accounts of 10 of Europe's biggest clubs and provides a verdict from an independent expert on how well placed they are to meet the new requirements.
Note that all figures are taken from club accounts published for 2010, and that the profit/loss figure is not a calculation of turnover minus wages, but more complex than that.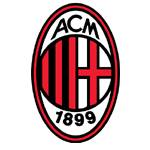 AC Milan



REVENUE

Turnover

£193.1m
Matchday

£25.7m
Media

£115.5m
Commercial

£51.9m

EXPENDITURE

Wages
£157.7m
£8.8m loss


Verdict
: "It would be preferable to reach break-even by growing revenue, but that is future music, very reliant on commercial expansion plus a new (or redeveloped) stadium. Although Milan's last results were within Uefa's acceptable deviation, this was only achieved with the highly profitable sale of Kaka, which cannot be repeated every year, hence the push to cut the wage bill."
(Swiss Ramble, football finance blogger)

Arsenal



REVENUE

Turnover

£222.9m (football only)

Matchday

£93.9m
Media

£84.6m
Commercial

£44m

EXPENDITURE

Wages
£110.7m
£56m profit


Verdict
: "Out of all the elite Champions League clubs Arsenal are the best placed. When we can finally renegotiate our flagging commercial deals (2013) we'll put another £25m onto our annual revenue. Arsenal are looking at this FFP and thinking, 'once we get here it will be a level playing field'. It would be nice to think Arsenal will come out on top but I can't see it. The richest clubs will always find ways around the rules."
(Pedro, author of Arsenal fans' website Le Grove)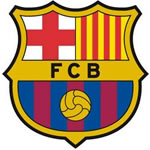 Barcelona



REVENUE

Turnover

£325.9m
Matchday

£80.1m
Media

£145.8m
Commercial

£100m

EXPENDITURE

Wages
£219m
£79.6m loss


Verdict
: "Despite their vast broadcasting income, Barcelona would have breached financial fair play last year, which is why the new regime are trying to cut back. The problem is the wage bill. They also got really carried away with the Zlatan Ibrahimovic deal and the fees paid to agents. They will be fine but they need to calm down a bit and they might have to let some players go if they want to bring in expensive players."
(Andy Green, author of financial football blog AndersRed)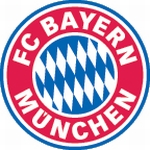 Bayern Munich



REVENUE

Turnover

£264.5m
Matchday

£54.6m
Media

£68.3m
Commercial

£141.6m

EXPENDITURE

Wages
£146m
£2.6m profit


Verdict
: "Bayern Munich have produced a profit for 18 consecutive seasons, which is not only a notable achievement but puts them in an outstanding position to meet financial fair play. Although the German pay TV market is relatively immature, Bayern benefit from having the largest fanbase in Europe's largest commercial market and their revenue from this source is the biggest in Europe."
(Emmanuel Hembert, football business expert for management consultants AT Kearney)

Chelsea



REVENUE

Turnover

£205.8m
Matchday

£67.2m
Media

£82.3m
Commercial

£56.3m

EXPENDITURE

Wages
£172.6m
£70.9m loss


Verdict
: "If Chelsea do go on a summer spending spree without recouping some of their expenditure, then all bets could be off in terms of financial fair play. However, up until now, it looks to me as if they have been boxing rather more clever than many people have assumed. They are indeed well on course to break even, despite the astonishing expenditure in January, through things like improved commercial deals, profit on player sales, reduction in bonuses, and there is evidently some method in their apparent madness."
(Swiss Ramble, football finance blogger)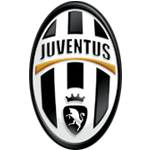 Juventus



REVENUE

Turnover

£167.8m
Matchday

£13.8m
Media

£108.5m
Commercial

£45.5m

EXPENDITURE

Wages
£121.8m
£7m profit


Verdict
: "They are in pole position among Italian clubs to meet the new challenge of Financial Fair Play regulations. Juventus have done remarkably well to recover from the Calciopoli scandal although the new stadium will be crucial to the club's future success. While the club's 'business project with a long-term vision' has undeniably left them in the strongest position of the major Italian clubs, they now need to match those heights on the pitch."
(Swiss Ramble, football finance blogger)

Liverpool



REVENUE

Turnover

£184.5m
Matchday

£42.9m
Media

£79.6m
Commercial

£62.1m

EXPENDITURE

Wages
£121.1m
£19.9m loss


Verdict
: "It is fair to say that Liverpool would not find it as hard as Chelsea and Manchester City and possibly even Manchester United. Looking at the top six clubs Liverpool are at the better end rather than the worse end but the Champions League is a big issue. Traditionally, they have budgeted to be in the Champions League for three seasons out of four. They will not be in the Champions League next season and there are question marks about the season after that."
(Professor Tom Cannon, University of Liverpool Management School)

Manchester City



REVENUE

Turnover

£125.1m
Matchday

£18.2m
Media

£54m
Commercial

£52.8m

EXPENDITURE

Wages
£133.3m
£121m loss


Verdict
: "They clearly have an issue to catch up and meet financial fair play. Even their participation in the Champions League next season will not completely cover their costs. They will have to get rid of some players and lower their wage bill to reduce their debts and be where they need to be."
(Emmanuel Hembert, football business expert for management consultants AT Kearney)

Manchester United



REVENUE

Turnover

£286.4m
Matchday

£100.2m
Media

£104.8m
Commercial

£81.4m

EXPENDITURE

Wages
£131.7m
£83.6m loss

Verdict
: "They will be fine. The problem with United's debt is not that it will bust the club, but that there is such a huge amount of money wasted on interest payments every year. At the moment it is an affordable waste and will only become a problem if the club fails to qualify for the Champions League for a couple of seasons, which I can't see happening. The expensive PIK loans have now been 'repaid' and whatever has replaced them falls outside the FFP calculations."
(Andy Green, United fan and author of financial football blog AndersRed)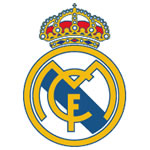 Real Madrid



REVENUE

Turnover

£359.1m
Matchday

£105.7m
Media

£129.9m
Commercial

£123.5m

EXPENDITURE

Wages
£183.9m
£19.7m profit


Verdict
: "In the coming years, particularly as financial fair play takes effect, Real Madrid's revenue prowess should, in theory, translate into a competitive advantage on the pitch. In the short term, Los Merengues will need their star player signings of 2009 to justify their transfer value on the pitch both domestically and in the Champions League in order to maximise its revenues and keep ahead of Barcelona in the money league."
(Deloitte Sports Business Group)
Follow Wayne Veysey on