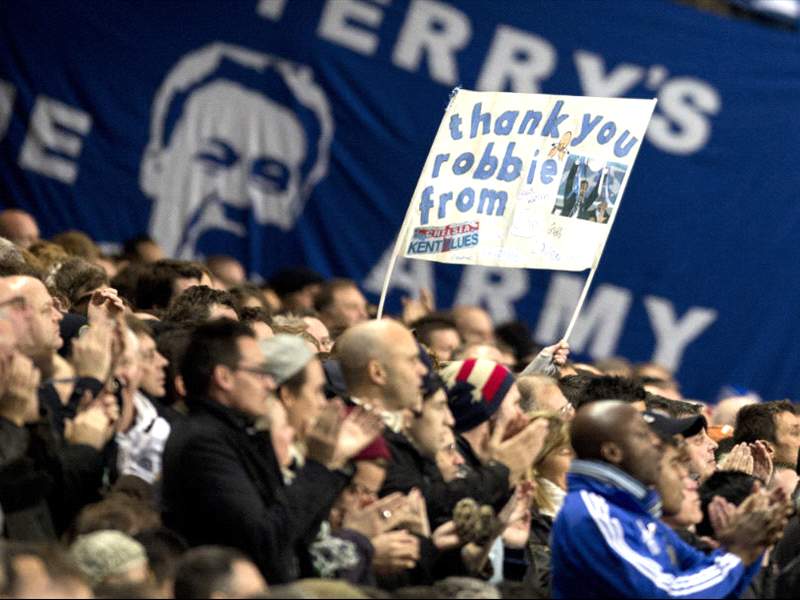 Aston Villa
are one of thirteen English League clubs supporting the re-introduction of standing at football stadiums, according to the Football Supporters' Federation.
The FSF is hoping to win the backing of MPs on Tuesday for plans for a small-scale trial at Premier League clubs.
The FSF believes the pilot scheme would show standing is now a safe way to watch football, despite being outlawed after the Hillsborough disaster in 1989.
The Premier League has previously said it is opposed to the idea, but MP Roger Godsiff has called for government approval of the pilot scheme.
FSF's safe standing co-ordinator Peter Daykin has spoken of the changes in football, and believes that safety around standing at football stadiums has improved.
"The debate about standing has reached a point where both sides are entrenched," Peter Daykin told BBC Sport.
"The bottom line is things have changed dramatically since 23 years ago when the Taylor Report was produced.
"Things have moved on massively in terms of technology and know-how around safety in football grounds.
"So, what we are calling for is a number of small-scale trials at Premier League clubs up and down the country.
"Then experts, safety officers and the police can see how it works in a modern context.
"We have had 50 MPs sign up to Roger Godsiff's EDM and correspondence showing support from more MPs unable to sign an EDM for technical reasons."
The proposal is to introduce a design of "rail seat" currently used in some European countries such as Germany, which includes a safety barrier and a flip-down seat on every other row.
On Tuesday a panel of industry experts, including Villa's chief executive Paul Faulkner and West Midlands Police Force Superintendent Steve Graham, will present a case for allowing standing areas at matches at Westminster on Tuesday.