Welcome to Goal.com's regular feature: Goal.com World Player of the Week. Each week our worldwide team of editors will put forward a selected candidate, as chosen by Goal.com International, who deserves recognition for achieving something special that matchday. It won't necessarily be the best player in the world - at least not usually - but whoever we nominate will have done something amazing. It might be for a particularly awesome performance or for something praiseworthy off the pitch - either way, the person in question deserves special attention...


Goal.com World Player of the Week #72: Rafael van der Vaart
Club: Tottenham
Country: Netherlands
Age: 27
Role: Midfielder
Achievement: Led Tottenham to wins against FC Twente and Aston Villa
Like Wesley Sneijder and Arjen Robben last summer, he was booted out of Real Madrid this summer. Like Sneijder and Robben, he was a buy of a former president. Like Sneijder and Robben, he didn't want to leave but had to.
And like Sneijder and Robben, Rafael van der Vaart is making a name for himself. All over again.
It's still very early days in the season, both in the Premier League and in the Champions League, but just as Robben had set alight the German Bundesliga and Sneijder Serie A when they moved there last summer, Van der Vaart is fast becoming the new star of English football.
Three goals in four league matches for Tottenham have been allied to one goal and one assist in two Champions League games - all this in just over a month since moving to a different league. Last week Van der Vaart was sensational as he first inspired Spurs to a 4-1 victory over Dutch champions FC Twente at White Hart Lane and then carried the north London team single-handedly to a 2-1 victory over Aston Villa at home.
Van der Vaart missed a penalty against Twente but his goal was exquisite. He was all over the Dutch side and even his sending off could not eclipse his importance for Spurs. On Saturday, with Spurs trailing 1-0 to Villa, the former Ajax midfielder took matters into his own hands, scoring the equaliser on the stroke of half-time and conjuring up the winner with a great volley 15 minutes from normal time.
Of course, it's still early to suggest that Van der Vaart will have a similar impact with Spurs as Robben and Sneijder had with Bayern Munich and Inter respectively last season, but the Netherlands international does have the potential to propel the club to greater heights as the season progresses.

Congratulations to Rafael van der Vaart, Goal.com's 72nd World Player of the Week!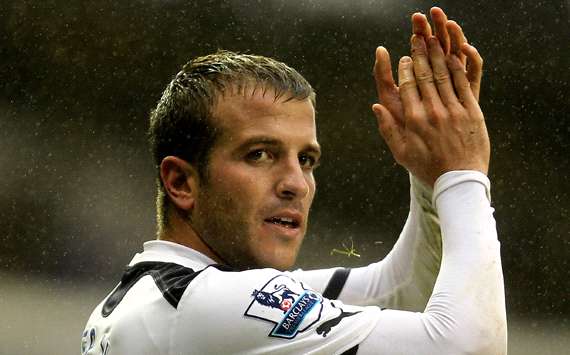 Honourable Mentions
Lewis Holtby - Mainz
The on-loan Schalke player showed his burgeoning class again as Mainz roared to the best start ever achieved in a Bundesliga campaign - seven wins in succession. Holtby had a hand in all four goals as the Oh Fives proved too hot to handle for Hoffenheim.
Samuel Eto'o - Inter
The Cameroon international is back to his prolific best under new coach Rafael Benitez. The former Barcelona striker and two-time treble winner scored an incredible hat-trick against German Bundesliga side Werder Bremen and also provided the assist for another goal as the Italian and European champions romped to a 4-0 win. Then on Sunday evening, Eto'o played his part in the Derby d'italia against Juventus and caused the Old Lady's defenders problems throughout, particularly when playing as the figurehead in the opening half an hour.
Xabi Alonso - Real Madrid
The World Cup winner didn't look particularly great against Auxerre in their Champions League encounter in France in midweek but he did his job very well. Alonso's passing range and ability to spread the play were evident in that match and on Sunday evening the former Liverpool midfielder went a step further. Allowed the freedom to push forward more often against Deportivo la Coruna, the Spain international was at the heart of two goals in their 6-1 victory.
Adam Johnson - Manchester City
The 23-year-old scored the equaliser against Juventus in the Europa League on Thursday and looked good along the flanks too against the Italian giants. Brought on as a 72nd minute substitute against Newcastle United on Sunday afternoon in the Premier League, Johnson found the target after an incisive run.
Leave your notes of congratulations for Rafael van der Vaart below, or discuss who else deserves a place in the sun this week ...