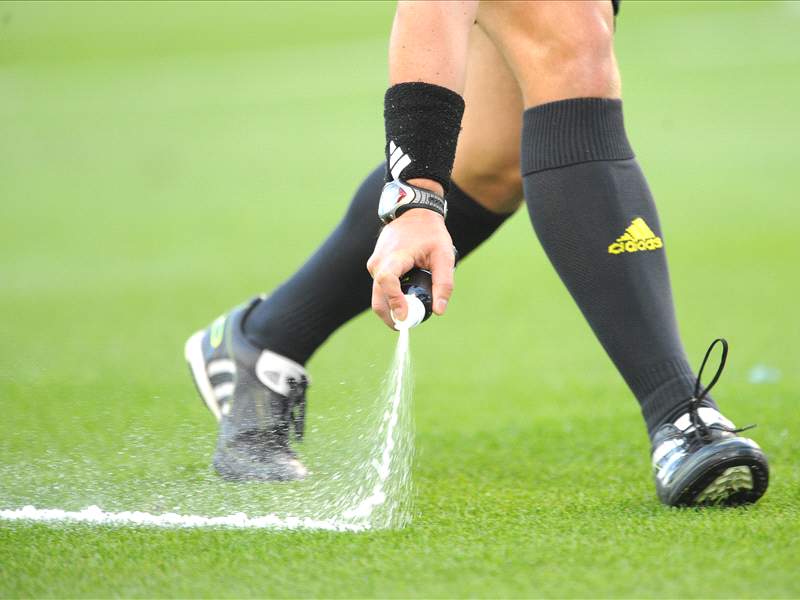 POLL

One of the key discussion points at this year's International Football Association Board (IFAB) AGM looks set to be the use of the Vanishing Spray made famous in last summer's Copa America.

The spray, which was trialled at the tournament after having been introduced in South America, is used by the referee to mark 10 yards between the ball and the wall at free-kicks, in an effort to stop the attacking team gaining advantage by moving closer to the goal and the defensive side from encroaching towards the ball.

Once used, the spray disappears within 45 seconds without affecting the pitch and is seen as a way of tackling long, time-consuming breaks in play in which officials have to monitor encroachment.

The IFAB is made up of Fifa and the English, Scottish, Welsh and Northern Irish federations and is the only body in world football than can make amendments to the Laws of the Game. Notable rule changes introduced by the board in the past include the outlawing of handling back-passes by goalkeepers in 1990, as well as the controversial decision to award red cards for tackles from behind.

The board will be meeting at the English FA in Surrey next month and will discuss other issues including Goal-Line Technology systems, Additional Assistant referees and the introduction of a fourth substitution being allowed when games run into extra time.


HAVE YOUR SAY
Do you think the spray should be introduced to the game globally or would it be an unneccessary addition? Let us know your views by voting in our poll and by leaving a comment below. You can also engage with us and other readers on the Goal.com Facebook and Twitter pages. The best comments and the results of our poll will be published in the days ahead.