10) Krassimir Balakov - Bulgaria (VfB Stuttgart 1995-2003)
Although he didn't join
Die Schwaben
until he was 29, the Bulgarian maestro with a sweet left foot was a key player with VfB Stuttgart for the next eight years. Deadly from free-kicks, Balakov won the German Cup in 1997 and reached the European Cup Winners' Cup Final in 1998, which Stuttgart lost to Chelsea.
A major part of Bulgaria's magnificent World Cup in 1994, Balakov scored several important goals to help Stuttgart beat the drop in 2000-01. The closest he came to the title was in 2002-03 when his club finished second behind Bayern Munich. Balakov then hung up his boots but came back for a benefit match in his honour which finished 8-7 where he scored for both teams!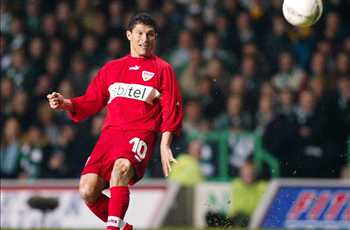 9) Bruno Pezzey - Austria (Eintracht Frankfurt 1978-1983, Werder Bremen 1983-1987)
The early days of the Bundesliga in the 1960s didn't have many foreigners and the few who plied their trade in Germany were dubbed 'legionnaires'. Austrian Willy Huberts was the first to cross over in 1963 and his compatriot Bruno Pezzey did the same 15 years later.
Pezzey was an outstanding sweeper and won the UEFA Cup in 1980. Not only was he good at keeping goals out, Pezzey scored plenty himself including
this cracking header
in a 4-3 friendly win for Austria against England in 1979.
8) Wynton Rufer - New Zealand (Werder Bremen 1989-1995, Kaiserslautern 1997)
Long before the All Whites' unbeaten World Cup in South Africa, there was another Kiwi making a name for himself. Teenager Wynton Rufer played in all three of New Zealand's games in the 1982 World Cup, but really rose to prominence in Switzerland and then Germany later on.
The striker won the league title, two DFB Pokal and the European Cup Winners' Cup with Werder Bremen, scoring in the final in the latter. He now runs his own school of excellence back home.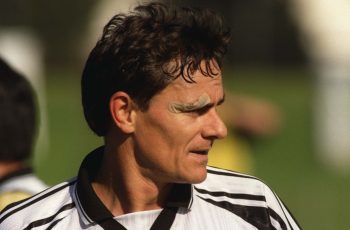 7) Tony Yeboah - Ghana (Saarbrucken 1988-1990, Eintracht Frankfurt 1990-95, Hamburg 1997-2001)
Peru's Julio Baylon was the first black player in the Bundesliga when he joined Fortuna Cologne in 1973. Many have followed in Baylon's footsteps and none have been better than Tony Yeboah, who excelled particularly during his first stint in Germany.
The Ghanaian forward was subjected to racist taunts in his early days with Eintracht Frankfurt but quickly won the fans over with his knack for scoring spectacular goals. Yeboah was twice the joint top-scorer in the Bundesliga with Eintracht Frankfurt until he fell out with coach Jupp Heynckes. Leeds United signed the powerful forward in 1995 and he continued his habit of scoring net busting goals before returning to Germany with Hamburg.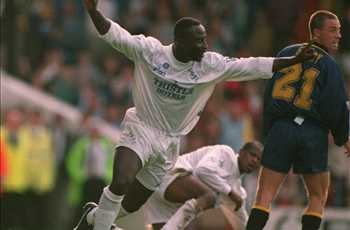 6) Kevin Keegan - England (Hamburg 1977-1980)
Discarded by Coventry City as a teenager for not being tall enough, Keegan was one of the world's top players when he swapped all-conquering Liverpool for Hamburg in the summer of 1977 for £500,000.
After a tough first season, during which he was suspended for punching an opponent, Keegan was instrumental in Hamburg's Bundesliga triumph in 1978-79 and their path to the European Cup final in 1980, which they lost to Nottingham Forest.
Christened Mighty Mouse by the German fans, Keegan became European Footballer of the Year twice during his stint abroad.
Recently linked
with a sensational return to Hamburg as manager.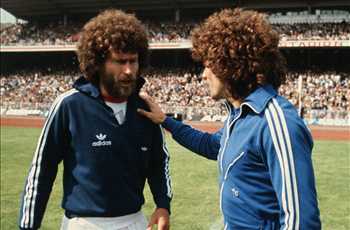 5) Jean-Marie Pfaff - Belgium (Bayern Munich 1982-1988)
Belgium's top shot-stopper was snapped up by Bayern Munich in 1982 and won three titles and two Cups, becoming a favourite of photographers and fans for his acrobatic saves and superb reflexes.

Voted the world's best goalkeeper in 1987, Pfaff was an eccentric character who played in both Spain '82 and Mexico '86. He missed the 1978 World Cup after he got into trouble for performing practical jokes but returned four years later and was first choice.

Pfaff was then dropped for the second group phase after it was alleged he pretended to be dead in the team swimming pool! Remained in the spotlight back home with his own reality TV show.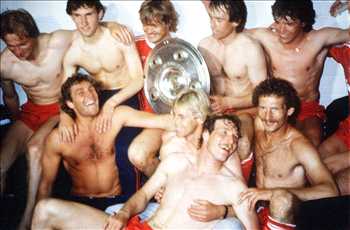 4) Giovane Elber - Brazil (Stuttgart 1994-1997, Bayern Munich 1997-2003, Borussia Moenchengladbach 2005)
Once on the books of Milan, the Brazilian forward made a name for himself in Switzerland before joining Stuttgart in 1994. He formed the 'magic triangle' with Krassimir Balakov and Fredi Bobic, winning the German Cup in 1997 before departing for Bayern Munich.
Elber was Bayern's main forward in the trophy-rich Ottmar Hitzfeld years, giving Real Madrid several nightmares at the Bernabeu in particular. Holds the joint record with Claudio Pizarro for the most goals scored by a foreigner in Germany's top league with 133.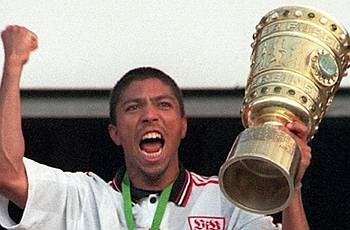 3) Cha Bum-Kun - South Korea (SV Darmstadt 98 1978-1979, Eintracht Frankfurt 1979-1983, Bayer Leverkusen 1983-1989)
Asia's player of the century was so good that, according to legend, West Germany offered him citizenship so he could play for them instead of his native South Korea. Cha Bum-Kun wasn't the Bundesliga's first Asian player though, that honour goes to Japanese star Yasuhiko Okudera who played for Cologne, Hertha Berlin and Werder Bremen between 1977 and 1986.
Cha followed him shortly afterwards and during his decade in the Bundesliga won the UEFA Cup twice and the DFB Pokal. Held the record for most goals scored by a foreigner (98) for many years and is credited with helping to create the explosion of interest in football in his home country. His son Cha Du-Ri also played in Germany for all of his professional career until his recent transfer to Celtic.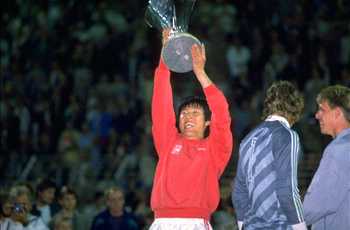 2) Bixente Lizarazu - France (Bayern Munich 1997-2004, 2005-2006)
The most successful foreigner ever to play in the Bundesliga, the stylish French full-back won the lot in almost a decade in Bavaria. He captured six league titles, five DFB-Pokal and the Champions League in 2001.
Lizarazu was so desperate to join Bayern Munich that he bought out his contract with Athletic Bilbao in 1997, forcing FIFA to get involved to clarify the case. He returned to his native France in 2004 with Marseille only to come back to Munich six months later wearing the number 69 shirt. Lizarazu said he made the choice as he was born in 1969, was 1.69m tall and weighed 69kg!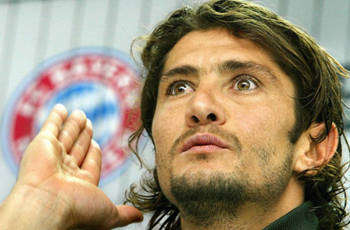 1) Allan Simonsen - Denmark (Borussia Moenchengladbach 1972-1979)
For a period in the 1970s nobody could touch Allan Simonsen and Borussia Moenchengladbach. The brilliant pint-sized Dane, with more tricks than a circus, won three consecutive titles and two UEFA Cups in Die Fohlen's most successful decade and was crowned European Footballer of the Year in 1977.
Simonsen scored a cracking equaliser against Liverpool in the European Cup final of the same year but still finished on the losing side. Holds the unique record of being the only player to score in the final of every European competition (UEFA Cup, Cup Winners' Cup & European Cup). Moenchengladbach fans went into mourning when he departed for Barcelona in 1979 and their fortunes have never been the same again.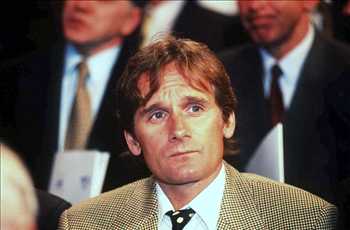 * Special thanks to Carlo Garganese, Clark Whitney, Ewan Macdonald & Peter Staunton