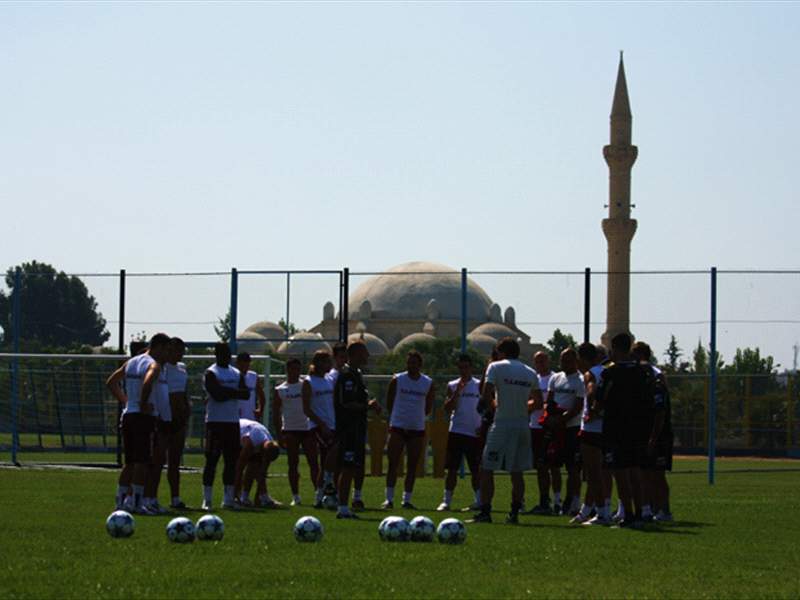 SPECIAL REPORT
By Amar Singh | Deputy Editor
With an estimated one billion Muslims around the world currently observing the holy month of Ramadan by abstaining from eating and drinking during daylight hours, it is inevitable that this impacts on football.
How do Muslim players integrate this testing practice with the rigours and demands of having a professional football career and how has the industry adapted to their needs at this time?
Some of the world's most prominent Muslim footballers approach Ramadan each year faced with a decision to make on how many days to fast.
Practising Muslims in football include Real Madrid stars Karim Benzema, Mesut Ozil and Hamit Altintop, Manchester City's Samir Nasri, Arsenal's Abou Diaby, Sevilla's Frederic Kanoute and Chelsea's Nicolas Anelka to name just a few.
Some will decide to fast throughout the entire month – including days where they are expected to train or play matches, whilst others may seek to 'offset' some of their fasting days for after Ramadan in order to ensure they are able to play or train.
In the UK, where fasting currently means rising in the middle of the night for a meal and not eating a morsel or drinking a drop of water between 5am and 9pm, Ramadan can be particularly gruelling.
"It's tougher for the players at clubs in Europe than those in the Middle East,' says Nick Worth, Medical Director at the Abu Dhabi club Al Jazira.
Worth has worked in the UK for teams including West Brom, Bolton, Fulham, Man City and Sheffield United and is experienced in helping Muslim players get through Ramadan. "In the Middle East, football adapts to Ramadan. We had a friendly match at midnight the other day and training sessions are at 10pm. One club, Al-Ahly, has opted to go on a pre-season tour of Australia partly due to shorter days there."
But how about when football does not work around the Islamic calendar? Does Worth believe that an athlete can maintain a professional career and fast through the entire month?
"It's down to the focus of the individual. Because a Muslim's faith determines their life this is an important time. The faith comes before football.
"Is it good performance wise? As a medical director I always advise about the importance of hydration and nutrition before any physical activity.

"Are you going to be expecting a Muslim player to be performing as well? Maybe you don't play them from the start or use them in a different way."
Worth, who worked closely with Oman goalkeeper Ali Al-Habsi during his time at Bolton Wanderers, recalls: "The players I advised in Englandusually had a plan before Ramadan started. They would speak to their own spiritual advisors and make a decision.
"We always look at each case. One of our players at Al Jazira is in England for an operation. During surgery he broke his fast and he'll make the time up at a later date ."
For the former Wigan Athletic striker, Amr Zaki, who now plies his trade at Egyptian club Zamalek, whether he would fast or not for the entire month in England was never up for debate.
Speaking to Goal.com he recalls: "When I was in England I was eager to fast all the time and keep praying and also reading Quran in my spare time. I fasted on every day and I don't think it affected my performance – actually I think I got stronger. I have played many matches on days which I have fasted."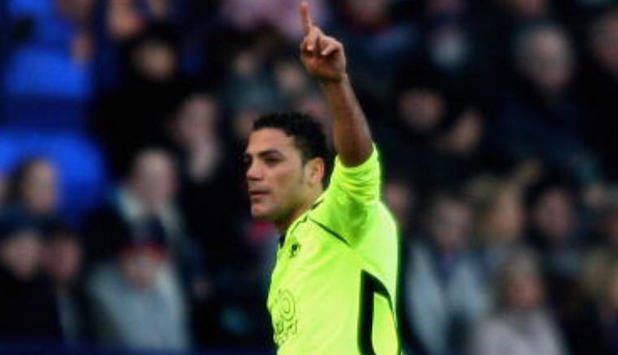 Test of faith | Amr Zaki says fasting made him 'feel stronger'
Despite Zaki's insistence that fasting has never affected him, it was to prove a sticking point at Wigan. 
"The manager Steve Bruce said to me that he understands my fast but he can't let me play while I'm fasting.
"He told me that I have to choose. I chose fasting but then I played several matches without telling him that I'm fasting and I also kept playing well without problems."
His decision to lie to his manager and play on an empty stomach was vindicated in one particular match in December 2008. 
"I was fasting when we beat Newcastle 2-1. I scored a goal and everyone seemed to be pleased with my performance."
Bruce may have advised a player that fasting would curtail his first team chances, but Jose Mourinho caused uproar at Inter in 2009 when he openly questioned Sulley Muntari's decision to fast. The Portuguese star said: 'Muntari had some problems related to Ramadan, perhaps with this heat it's not good for him to be doing this fasting.
"Ramadan has not arrived at the ideal moment for a player to play a football match."
Needless to say, his statement did not go down well with Muslim clerics in Italy who advised him to 'talk less' and learn more about how fasting can make a person feel 'mentally stronger'.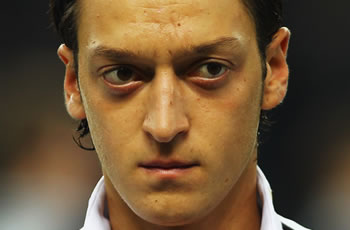 "Because of my job I cannot follow Ramadan properly
"


Mesut Ozil
,
Real Madrid & German
But other players take a different and more flexible approach to Ramadan than Zaki and Muntari.
Zaki's team-mate and friend Ahmed 'Mido' Hossam, the former Tottenham and Roma forward, tells Goal.com: "In England I was fasting in all Ramadan days except the matchdays, but before I did that I asked religious advisors if i can do that or it's prohibited. They approved it but told me that I have to compensate these days after Ramadan in free days."
He recalls: "Fasting didn't affect my performance in the training, but because of the high level of the matches I couldn't fast."
Similarly, Real Madrid's Mesut Ozil has admitted: "Because of my job I cannot follow Ramadan properly.
"I do it only the few days I can, only when I have a free day. But other than that it's impossible, because you have to drink and eat a lot to stay at peak fitness."
While this is welcomed by managers, some Muslim clerics take a dim view of this approach. Ajmal Masroor, a London-based Imam and member of the Muslim Council of Britain, says: "There are exceptions in Ramadan – if you are sick or travelling for example then you can take food or water on certain days.
"But if a footballer was to say to me that 'I can't fulfil my professional obligations if I fast', I cannot deem this as an acceptable reason. Firemen have to fast, police officers have to fast, school teachers have to fast - this is part of the challenge we endure.
"However, you have an event like the Olympics coming up during Ramadan. This is possibly a once in a lifetime opportunity for an athlete. If there is a World Cup during Ramadan then similarly an exception can be made - but it's a case by case example."
Masroor adds: "If a footballer is earning £100,000 a week then saying that fasting for one month is going to jeopardise his career is not really valid - and you would argue that a month of devout prayer and fasting is probably something that would be very beneficial to that player.
"It's a case by case thing - there can be no hard and fast rule for all Muslims. I think if we are going to be truly multicultural then clubs and coaches must adapt to Ramadan for their Muslim players."
Follow Amar Singh on