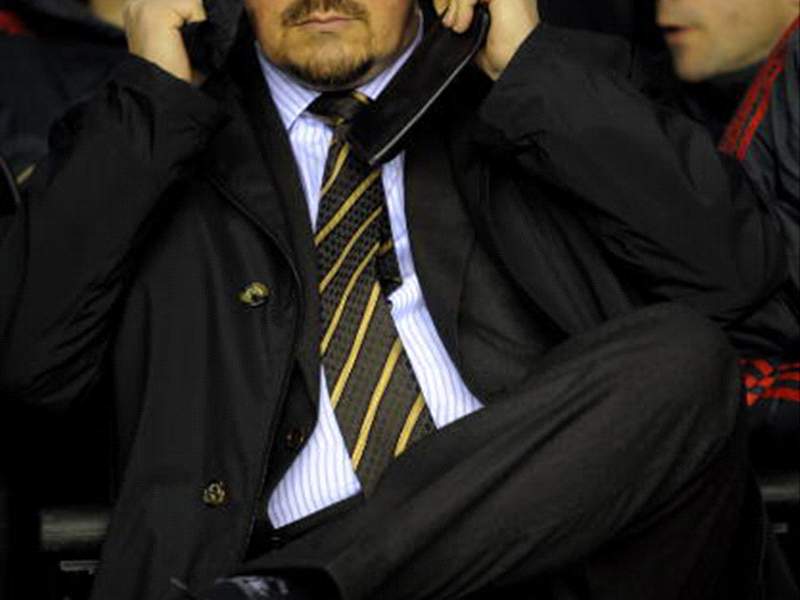 DAY 1
1.00pm
We arrive at Runcorn station and are ready to begin our 12,000-mile journey to my home city of Madrid for the Europa League semi-final against Atletico. There are many stations which we shall pass, but we are focussed only on our next station - fact.
1.30pm
I open up a 400-page report prepared for me by my chief scout. It is called '101 overpriced full-backs and defensive-minded wingers available to buy this summer'.
2.00pm

Ryan Babel disturbs me and asks if he can sit at the front of train. "No. I prefer David Ngog to sit there, alone," I tell him. "You can sit on the left side Ryan."
2.30pm
I finish my scouting report and have highlighted three new right-backs to buy this summer. They have real 'kwaality', just like Josemi, Jan Kromkamp and Andrea Dossena. My wife has loaded my favourite movies onto my iPod, which I will watch now. I start with a two-hour compilation of Steven Gerrard defensive errors.
2.56pm

We arrive at Euston station. Javier Mascherano tells me that he wants to stop off at Barcelona to meet with some friends and important contacts. "No, Javier - we do not have time to stop there," I tell him. He does not look happy and kicks a fire extinguisher. The train conductor tells him that if he does that one more time he will be thrown off the train. He never listens.
4.00pm
We have bad news. Somebody opened the window and Alberto Aquilani has caught a cold. The team medic tells me he will be out for two weeks. I hope he is well enough to continue giving me Italian lessons.
5.00pm
We have crossed the channel and are coming close to Paris. The lads want to get to the hotel on time to watch the Champions League semi-final between Inter and Barca. "But it is Tuesday," I say. "European football is on Thursday, on English channel number five".
5.30pm
I look forward to watching my number one transfer target Diego Forlan in the match with Atletico. After all our rows, it was good of Alex Ferguson to recommend him to me.
6.50pm

We arrive in Paris. I have given Lucas Leiva the responsibility of making sure all the players are still here by doing a head count. He keeps missing their heads, but I am confident that he will get better and has improved a lot with this important task this season.
Become a fan of Goal.com UK's Facebook fan page for all the latest news and insight into everything related to the beautiful game!