REVIEW OF THE YEAR
By
Amar Singh
Time flies. Like Lionel Messi on one of his unstoppable solo runs, 2010 has jinked past us and slotted home into an empty goal before we even had a chance to stop and take stock of what has actually happened.
It was a year in which everything changed and yet so much stayed the same.
It started with Rafa Benitez floundering; at war with his own board and defending himself after a string of poor results had left Liverpool's season all but over.
And it is ending with the Spaniard floundering once more; back on Merseyside after falling out with another employer following a string of poor results, which had left Inter's season all but over.
But it all felt so different back in January. As we waved goodbye to the Noughties and heralded in a new decade (the tennies?) football stood on the brink of a new frontier – the World Cup was going to Africa.
And despite a sluggish start and less than exciting final, you can't deny that for four weeks in the summer we saw it all; heartbreaking climaxes, euphoric moments and a certain Diego Maradona on fine form – if not tactically then vocally at least.
For us woefully-deluded English people, 2010 actually offered the prospect of us finally having a go at winning the damn thing.
With our 'Golden Generation' all seemingly at their prime, spearheaded by 'goal machine' Wayne Rooney, captained by the 'honourable leader' John Terry and coached by the 'wily trophy-collector' Fabio Capello, what could possibly go wrong? Well quite a lot actually…
Yes, just like a member of Fifa's executive committee, football in 2010 approached us with a smile, reassured us that 'everything would be fine' before completely screwing us over and reminding us that nothing is predictable in this game.
So before I get carried away with more clumsy metaphors, let's try and make sense of it all. Here's my good, bad and ugly of football in 2010…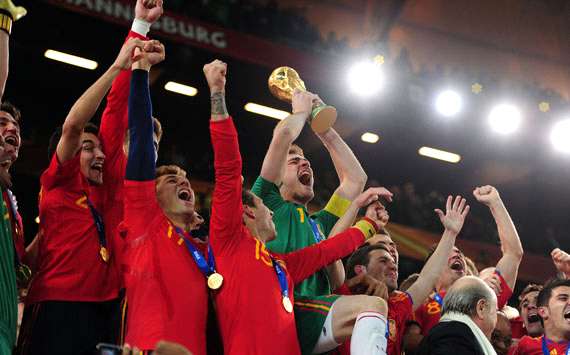 Viva Espana | Spain won the first World Cup held in Africa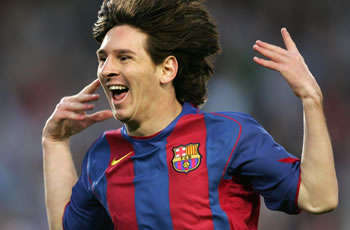 Admittedly, the hapless Manuel Almunia was in goal but was there a greater individual display of sheer out-of-this-world footballing prowess than
Lionel Messi's four-goal demolition of Arsenal
? The floppy-haired Argentinian dynamo lit up the Nou Camp on that memorable April night and left even the most fervent Gooners accepting that they had witnessed something special.
If Messi was responsible for the individual performance of the year then few could deny
Jose Mourinho
his place in the footballing annals after pulling off 2010's managerial three-card trick.
The 'Special One' led Inter to the first treble in the history of Italian football and became only the third ever manager to win the European Cup with two different teams. The achievement fast-tracked him into the Real Madrid job and, who knows, maybe Florentino Perez won't actually sack someone next summer...
Even special managers needs special players and in
Wesley Sneijder
, Mourinho had a creative genius around which he could build his all-conquering Inter team. After his treble-winning exploits Sneijder would go on to shine in Africa, scoring five goals as Holland blazed a trail to the final. The Dutch maestro's year was capped off in August when he was named No.1 in the Goal.com 50. Who needs a Ballon d'Or?
Closer to home it was
Tottenham Hotspur
, the perennial under-achievers of English football, who finally managed to muscle in at Europe's top table.
With the refreshingly plain-speaking
Harry Redknapp
at the helm, swashbuckling Spurs were the Premier League team which provided us with the most entertainment in 2010 – and they'll be talking about that 3-1 win against Inter at White Hart Lane in November for years to come in N17.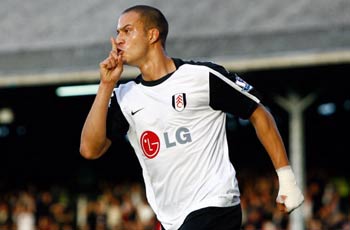 "Also punching above their weight last season were Roy Hodgson's Fulham side who made it all the way to the Europa League final"
Also punching above their weight last season were
Roy Hodgson's Fulham
side who made it all the way to the Europa League final, thrashing Juventus 4-1 along the way. The achievement, led to the journeyman manager being heralded as the next England boss – but it was Liverpool that would come calling…
It was a year to remember for
Chelsea
too as
Carlo Ancelotti
coached the Blues to their first ever domestic league and Cup double. Not bad for your first season in English football, eh Carletto?
Which brings us neatly to June and let's face it, everyone who wasn't Mexican had a smile on their face after
Siphiwe Tshabala's goal
in the opening match of the World Cup.
But if there was one team that stole our hearts at the 2010 World Cup it was
Ghana
. The Black Stars reaffirmed our faith in football and were the antithesis of the sulky, under-achieving prima-donnas of England, France and Italy. When Ghana went out in the quarter-finals after being cruelly denied an extra-time winner, the whole of Africa shared their disappointment and there can be no greater tribute than that.
But when the football purists look back at 2010 it will be the image of
Spain
holding aloft the World Cup, which burns the brightest in our memories.
Xavi, Iniesta, Villa, Puyol, Casillas et al cemented their status as football immortals by claiming the game's ultimate prize.
Winning the European championship and the World Cup is a rare feat for any group of players and constitutes an era of dominance.
But to do so, by placing such beautiful football at the core of your ethos is something that deserves to be celebrated. Viva Espana!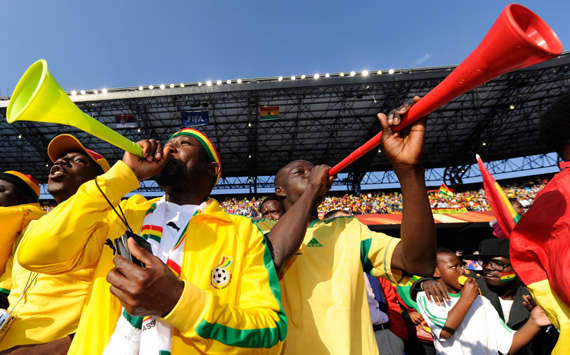 Yes football took us to heaven at times in 2010 – but it also dragged us through hell. For many people the soundtrack to their own personal hell is not too dissimilar to the endless drone of 60,000 people blowing on identical plastic horns for 90 minutes. I am referring, of course, to the dreaded
vuvuzela
, which made the 2010 World Cup sound like killer bees were watching each match as opposed to human spectators.
I accept it was an authentic part of South African football culture but the plastic horn destroyed the audio spectacle and denied us the chance to hear great terrace anthems such as the Argentina classic
Vamos, vamos Argentina!
and English favourite
Ten German Bombers
(okay, bad example).
Also entering the football lexicon in 2010 was the word
Jabulani
which possibly means 'crap synthetic ball' in Zulu. Never before has a football been so universally disliked by goalkeepers and outfield players alike. The only words of praise garnered by the plastic sphere which seemed to be magnetically attracted to row Z, came from footballers signed up with its creators, Adidas. Funny that.
Perhaps the combination of playing with a small beach ball and the sound of thousands of bee-mimicking horns in their ears affected the stars who were meant to shine at the World Cup.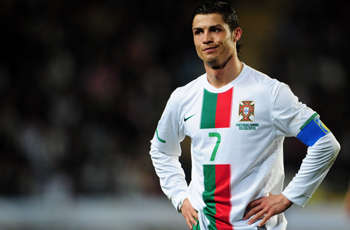 "
The fact that so many 'star names' fell so short of performing as well as we knew they could left us all feeling very underwhelmed
"
Lionel Messi, Cristiano Ronaldo, Wayne Rooney, Franck Ribery and Didier Drogba
all failed to 'write the future' as one major ad campaign led us to believe they would.
World Cups are at their best when the finest players on the planet stamp their quality on the tournament with those magical moments. Think Cruyff in '74 or Maradona in '86. The fact that so many 'star names' fell so short of performing as well as we knew they could left us all feeling very underwhelmed.
Add to this a record number of empty seats at even some of the most exciting matches and it is clear that the cost of getting to South Africa had priced out the ordinary football fan.
But there wasn't an empty seat to be seen at
England
's four matches in South Africa, which underlines the fact that a lot of people spent a lot of money to go to South Africa only to be sorely let down by the flops of the tournament.
Yes
France
crashed more spectacularly and
Italy
surrendered their title with a whimper but their problems were well known before they even got on the plane to South Africa.
England on the other hand had us all believing that they were actually going to give it a go after winning nine out of 10 matches in qualifying.
International football's highest-paid boss
Fabio Capello
struggled with his conservative tactics and England's shortcomings were spectacularly exposed by a young German side who gave the Three Lions a second-round mauling. Cue yet another depressing inquest into why the English league is the toast of the world whilst the English national team is a laughing stock.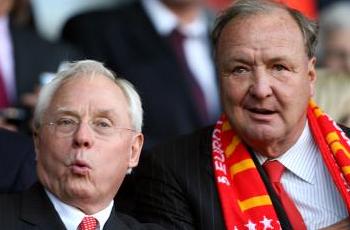 2010 will go down as year to forget for
Liverpool
supporters with turmoil both on and off the pitch. The Reds lost their top-four place to Tottenham, as one-time messiah Rafael Benitez fell out of favour with the club. His successor Roy Hodgson fared no better on the pitch and is yet to endear himself to the vast majority of supporters as Liverpool continue to struggle to fire on all cylinders.
But off the pitch the year ended on a positive note with new owners in place showing the kind of eagerness to listen to the supporters and reluctance to make false promises that had been lacking by their predecessors.
Nevertheless it is hard to argue that the once mighty Liverpool have been anything other than a very mediocre team in 2010. Two away wins in the league all year tells its own story.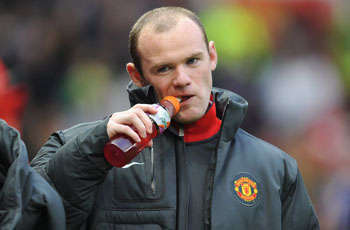 "The farces, which
led to these Manchester-based players practically holding their clubs to ransom, reminded us that something is rotten at the heart of football today"
This won't be the first or the last time that the names
Wayne Rooney
and
Carlos Tevez
come under the sub-heading 'ugly'. But in this instance it has nothing to do with their mugs.
Both players succeeded in showing us the ugly side of the game in 2010. I refer to the part which involves agents demanding an extra £50,000 a week for their player plus a greater slice of image rights.
The farces, which led to these two Manchester-based players practically holding their clubs to ransom, reminded us that something is rotten at the heart of football today.
But it wasn't just Rooney's public undermining of his Manchester United team-mates and failure to perform at the World Cup, which dented his 'brand'. His libido too landed him in hot water and a series of sordid allegations in the tabloids led to him being dropped from his team and an ad campaign.
Indeed, 2010 was the year of the football philanderer as a host of star names including
Peter Crouch
,
Ashley Cole
and
John Terry
ensured Max Clifford had no shortage of young women's interests to 'protect' amidst various tabloid frenzies.
For Terry, who began the year as England captain, his relationship with the mother of ex-team-mate Wayne Bridge's son would prove particularly costly as he was stripped off the armband – and publically denied a handshake from his former best friend.
The ugly face of football - or more specifically of the overlords who rule football - also presented itself earlier this month as
Fifa punished England
for investigations by the English media, which led to the expulsions of two Fifa ex-co members.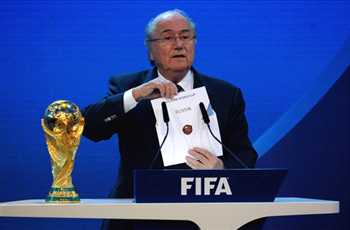 This is not to say that Russia does not deserve the right to host the World Cup, but for Fifa to only give the English bid - which was hailed as the best on technical and economical grounds - just two measly votes raised more questions than answers.
If football is to move forward in 2011 and beyond, it is hard to see why a band of brothers made up of 24 ageing blokes - each with their own questionable agendas - should continue to have such autonomy over the game.
But trumping Fifa for the title of the ugliest display in football in 2010, is
Holland
who almost succeeded in turning the World Cup final into a mass brawl. The runners up in South Africa, who were once hailed as the premier exponents of the beautiful game, racked up seven yellow cards and one red in an ill-tempered display, which ruined the final and had many of us breathing a sigh of relief when Andres Iniesta scored a winner in the 116th minute.
Farewell 2010...
So what exactly did we learn about football this year? We already knew that England fail at World Cups, that agents are ruining the game and that Fifa don't operate on a level playing field.
We already knew that young, rich footballers often struggle to keep their trousers on and that everyone loves an underdog like Ghana.
So perhaps it is fitting to leave you with the image of the one true phenomenon of football this year. He loomed above Lionel Messi, Wesley Sneijder and Cristiano Ronaldo and spread his tentacles across the whole football-loving world to make 2010 his
Annus mirabilis
- before tragically suffering an early death. Yes,
Paul the psychic Octopus
you were to 2010 what Diego Maradona was to 1986. Rest in peace.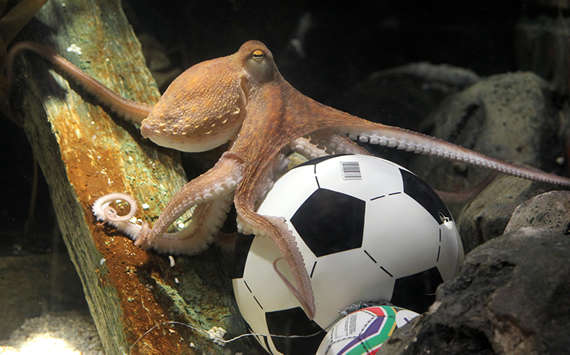 Squids In | Paul the Octopus made a series of stunning World Cup predictions