By Matthew Weiner | Arsenal Correspondent
As Arsenal's young pretenders prepare to do battle with pass-masters Barcelona, Goal.com UK revisits the last time these two giants of the game locked horns.
The 2006 Champions League final saw Arsene Wenger's one-time invincibles lose 2-1 to Frank Rijkaard's Barcelona.
The Catalans came from behind to win 2-1 after Arsenal's keeper Jens Lehman was sent off in the 18th minute.
Four years on, Arsenal are a much changed side with talismanic striker Thierry Henry now playing for Barcelona. But has Arsene Wenger succeeded in building a stronger team? Here's our take on whether 'Le Prof's' class of 2010 are a stronger outfit than his 2006 team.
Jens Lehmann (2006) vs Manuel Almunia (2010)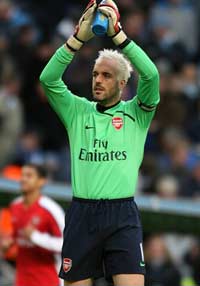 The mad German versus the faulty waiter. Arsenal have had some great keepers in the past – unfortunately, neither of these individuals is one of them. Jens, however, was in nets for the Unbeatables' season - so some credit must be given to him even if he had his moments. Almunia is a decent keeper but he's far from being one of the 10 best in the world – and that is exactly what Arsenal require as regular Champions League quarter-finalists.
Verdict: Jens Lehman (2006)
Emmanuel Eboue (2006) vs Bacary Sagna (2010)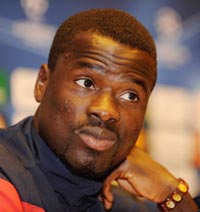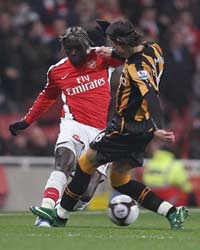 Dazzling going forward, dizzy in defence; Eboue's calibre as a defender is illustrated by the fact that Wenger has since converted him into a winger. Sagna is the model of consistency - a seven or eight out of 10 most weeks. Exactly what you want from your full-back.
Verdict: Bacary Sagna (2010)
Sol Campbell (2006) vs Sol Campbell (2010)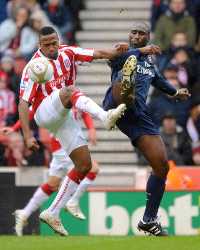 No contest. In 2006, Campbell was perhaps slightly past his best but his best had been obscenely good. A player who had been picked in the team of the tournament for the 2002 World Cup and Euro 2004, he was just beginning to show signs of slowing down. This season the Sol Man has proved hugely valuable to Arsenal but a turning circle marginally smaller than that of Canterbury Cathedral is just one of the limitations brought on by his age.

Verdict: Sol Campbell (2006)
Kolo Toure (2006) vs Thomas Vermaelen (2010)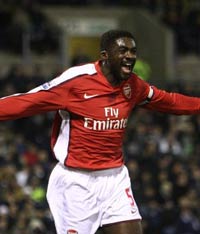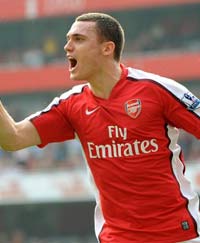 Four years ago, Toure was in the midst of building a reputation as a world class defender - his strength, pace and recovery rate more than made up for his occasional positional shortcomings. Vermaelen has been arguably the Premier League's signing of the season – his reading of the game, surprising prowess in the air and coolness suggests he could become a world beater. The Belgian's impressive leadership skills and unerring ability in front of goal, however, tip the balance.
Verdict: Thomas Vermaelen (2010)


Ashley Cole (2006) vs Gael Clichy (2010)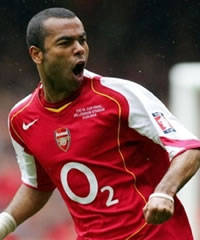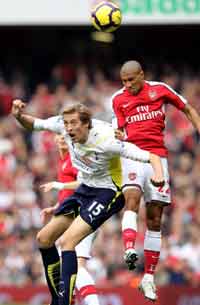 It hurts to admit it but Ashley Cole hit heights for Arsenal that Clichy has still yet to reach – despite the Frenchman's qualities. However, Cole was injured for most of the 2005-06 season and by rights Mathieu Flamini should have maintained the left-back slot for the final. Nevertheless, when fit the England man was considered the best left back in the world. Today Clichy struggles to be the best left-back in France.
Verdict: Ashley Cole (2006)
Robert Pires (2006) vs Samir Nasri (2010)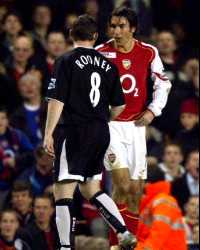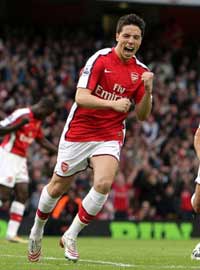 Again, Pires had been magnificent for Arsenal but time and injuries had caught up with him by 2006. His substitution in the final following Lehman's sending off left him heartbroken, but he remains one of the Gunners' finest wingers of all time. Nasri has it all to do but is now showing in flashes that he possesses similar levels of talent to his predecessor. The youngster still lacks consistency though – something 'Le Bob' never did.
Verdict: Robert Pires (2006)
Gilberto Silva (2006) vs Alex Song (2010)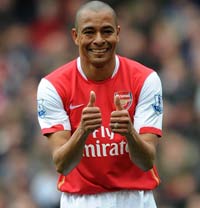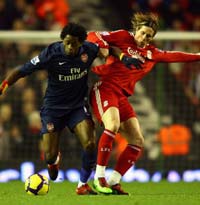 That Silva was a quality player there's no doubt, but frequently his passing was awry and his tackling could be a little anaemic. Alex Song has this season blossomed into a class performer who reads the game ably and has the technique to support attack. If the Cameroonian can maintain his current levels beyond this term, he will be judged as one of Wenger's great success stories.
Verdict: Alex Song (2010)
Cesc Fabregas (2006) vs Cesc Fabregas (2010)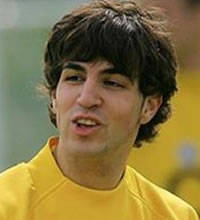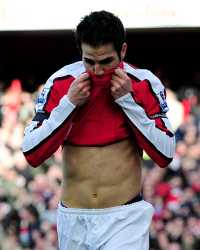 Easy: the answer's Fabregas. But certainly the 2010 version has added goals and you can't argue with them, can you?
Verdict: Cesc Fabregas 2010
Alexander Hleb (2006) vs Andrey Arshavin (2010)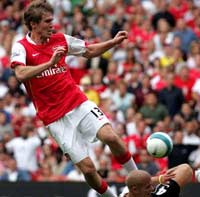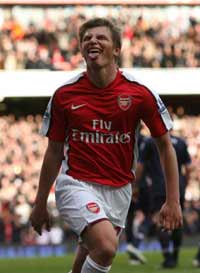 The Belarussian was phenomenally talented – has there ever been an Arsenal player with better close control? But his refusal to part with the ball at the right time or dare to shoot when given the chance make him a flawed genius. Arshavin is admittedly not in his best form currently, but is nevertheless a top quality player who has everything in his locker (apart from inches).
Verdict: Andrey Arshavin (2010)
Fredrik Ljungberg (2006) v Abou Diaby (2010)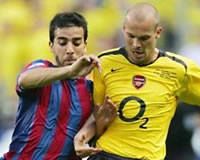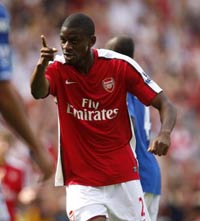 The Swede was teetering on the abyss in 2006 – he signed for the mighty West Ham United just one season later. He had been a Gunners legend but the Ljungberg of the Barcelona final was well past his sell by date. In recent months, we've only just begun to see the player that Diaby could be. Phenomenally gifted technically, if he can stay fit he could prove to be a major player for the Gunners in the coming seasons – and, who knows, maybe the coming weeks.
Verdict: Abou Diaby (2010)
Thierry Henry (2006) vs Nicklas Bendtner (2010)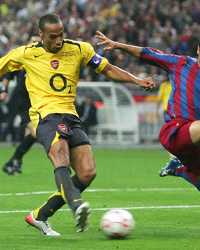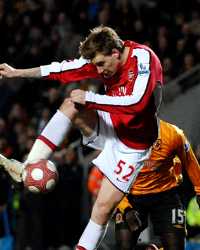 You're joking, right?
Verdict: Thierry Henry (2006)
Final score: Arsenal 2010 win 6-5
So which side do you think is better? To compare the Barcelona teams of 2006 and 2010 click here.
Become a fan of Goal.com UK's Facebook fan page for all the latest news and insight into everything related to the beautiful game!