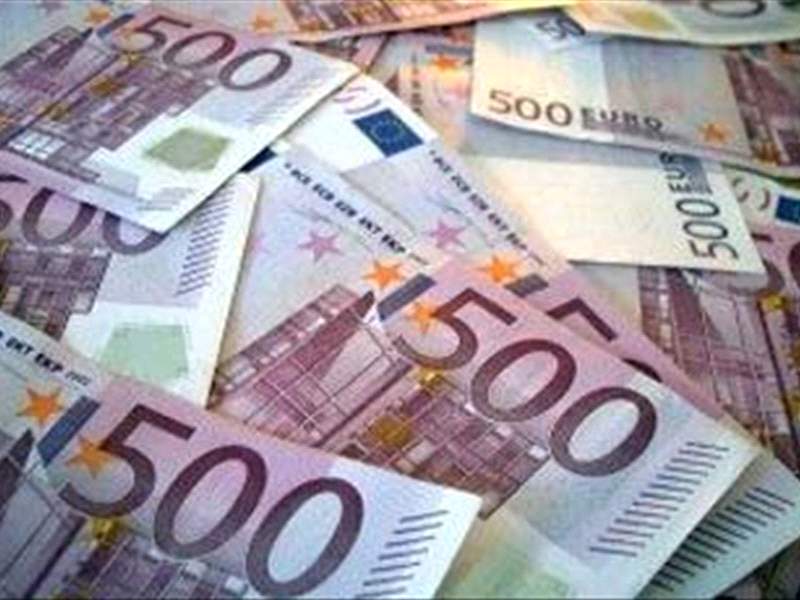 The Deloitte Football Money League profiles the highest earning clubs in the world's most popular sport. All of this year's top 20 clubs are from the 'big five' European leagues with England contributing seven clubs, Germany five, Italy four, and France and Spain represented by two clubs each. Deloitte has used the figure for total revenue extracted from the annual financial statements of the company or group in respect of each club, or other direct sources, for the 2008/09 season. Based on the information made available, Deloitte has split revenue into three categories, being revenue derived from matchday, broadcast and commercial sources.
20. (17.) Newcastle United
- €101.0m
The 2008-'09 season was a season to forget for Newcastle United as they failed to retain their Premier League status and were relegated to the Championship after a 16-season spell in England's top tier. Nevertheless, the Magpies still totalled a €101m revenue to finish in the top 20 of Deloitte's Money Football League.
19. (-) Manchester City
- €101.2m
Last season was the first season of the Abu Dhabi United Group's ownership of Manchester City and the Citizens finished the Premier League in 10th position. Despite their slightly disapppointing performances, revenues increased by six percent to a total of €102.2 million, thus securing 19th spot.
18. (20.) Borussia Dortmund
- €103.5m
Borussia Dortmund have climbed two spots compared to last season's Deloitte Money Football League top 20. BVB failed to qualify for European football last term, but average attendances of almost 75,000 per home game boosted their total revenues to €103.5 million.
17. (-) Werder Bremen
- €114.7m
Werder Bremen are the first new team in this top 20 with revenues of €114.7 million. The Hanseaten made it into last year's UEFA Cup final and won the DFB Pokal, thus generating 26% more revenues than the year before. Broadcasting revenues were the major source of income for the Bundesliga side.
16. (13.) Schalke
- €124.5m
Schalke slipped three places down the ranking due to a reduction in total revenues of €23.9 million. The Gelsenkirchen side continued to sell out its Veltins Arena, but a different mix of games (UEFA Cup instead of Champions League) resulted in a reduction of matchday income.
15. (14.) Tottenham Hotspur
- €132.7m
Tottenham reached the Carling Cup final for the second consecutive season and finished eighth in the Premier League after a disappointing start to the season. The London side totalled revenues of €132.7 million, only two percent lower than last season's record income.
14. (16.) Olympique de Marseille
- €133.2m
Olympique Marseille climb two spots in the Deloitte Money Football League and close the gap to French rivals Olympique Lyonnais to €6.4 million. Marseille only just missed out on the French title last year. Consistent Champions League qualification has kept the Ligue 1 contenders among Europe's top 20 money-spinning clubs.
13. (12.) Olympique Lyonnais
- €139.6m
Olympique Lyonnais were not crowned French champions at the end of last season for the first time in seven seasons. The Ligue 1 titans still totalled revenues of €139.6 million though and sit 13th in this ranking. Lyonnais revenues decreased by 10 percent last season.
12. (9.) Roma
- €146.4m
Roma lost three places compared to last season and have dropped from the top 10. The Giallorossi had a disappointing season on the pitch finishing in sixth position in Serie A and were eliminated in the Champions League in the Round of 16. Roma's revenues dropped to €146.4, a decrease of 17 percent.
11. (15.) Hamburger SV
- €146.7m
A rather successful season on the pitch helped Hamburger SV increase revenues by an impressive 15 percent, despite not playing in the Champions League. HSV have almost doubled their revenues in the past five seasons and totalled an amount of €146.7 million last season.
10. (7.) AC Milan
- €196.5m
Milan fall three places in the money league following a disappointing 2008-'09 season. The Rossoneri failed to qualify for Champions League football and entered the UEFA cup instead. This cost Milan €26 million in UEFA central broadcasting distributions. Commercial and matchday revenues increased, but not enough to make up for the aforementioned loss.
9. (10.) Internazionale
- €196.5m
The Italian champions post a €23.6m (14%) increase in revenue to €196.5 million. Internazionale have been the dominant force in the Serie A in the past couple of seasons, but still await Champions League glory. As with the other Italian clubs in the Money League, broadcasting provides the majority of the club's revenue (59%).
8. (11.) Juventus
- €203.2m
Juventus' first Champions League campaign since 2005/06 helped drive a revenue increase of €35.7million (21%) to €203.2 million. The Turin side's matchday revenues remain the lowest of any Money League club. If the Old Lady is to increase revenue, they need to work on their attendances.
7. (8.) Liverpool
- €217.0m
Liverpool's second place Premier League finish last term resulted in an increase of broadcating revenue. However, the Reds are still only the fourth placed English side in the Money League. Their quarter-final Champions League exit didn't do Liverpool any good financially.
6. (5.) Chelsea
- €242.3m
Chelsea's footballing fortunes were mixed in 2008/09. Managerial instability provided a backdrop for a disappointing third place finish in the Premier League. However, they made up for this by winning the FA Cup. Off the pitch Chelsea dropped out of the Money League top five for the first time since 2002/03, as revenue fell to €242.3million.
5. (6.) Arsenal
- €263.0m
Arsenal return to the money top five after a one-year absence. Chief Executive Ivan Gazidis' aim of running a financially 'self sufficient' club is assisted by repeatedly filling the Emirates stadium to its 60,400 capacity. Additionally, Arsenal grew its commercial revenues to €56.5million.
4. (4.) Bayern Munich
- €289.5m
Bayern Munich saw revenues decline by two percent, but managed to hold to fourth spot in the Money League with a total revenue of €289.5 million. The Bavarians failed to win the Bundesliga, but did manage to win direct qualification for the Champions League, thus securing a considerable amount of broadcasting revenues.
3. (2.) Manchester United
- €327.0m
English champions Manchester United dropped to third spot following Barcelona's extremely successful season. Manchester saw commercial, matchday and broadcasting revenue all increase and total a revenue of €327 million. Yet even this was not enough to retain last year's runner-up position in the Money League, with further deterioration in the Sterling exchange rate compounding the effect of Barcelona's more rapid revenue growth.
2. (3.) Barcelona
- €365.9m
Champions League winners Barcelona will be absolutely delighted with their sportive successes last season. Additionally, they had a good season financially, too. The favourable Euro to Pound Sterling exchange rate saw Barcelona leapfrog Manchester United into second place in the Money
League, with total revenues increasing by 18% to €365.9million.
1. (1.) Real Madrid
- €401.4m
Real Madrid hold on to top spot in the Money League with ease and are the first sports team in history with revenues exceeding €400 million. Los Blancos might have failed to impress on the pitch last season, but they have every reason to be proud with their performances off the pitch. The club's contract
with Mediapro combined with certain others, guarantees the club more than €1.1 billion over the seven seasons to 2013/14.