---
COMMENT
---
Sir Alex Ferguson didn't really want to sign Wayne Rooney in 2004.
Rooney equals United goals record
"It's a strange twist of fate that if Newcastle hadn't come in for him he wouldn't be here, he'd probably still be at Everton," explained the legendary manager. "Once we knew Everton were talking to another club we had to do something. We didn't think he was available."
Manchester United scouts had actually been keeping an eye on Rooney for four years, but it was Ferguson's intention to continue monitoring the young England international for the time being. Rooney's fantastic form led to Sir Bobby Robson's attempt to take the 18-year-old to Tyneside which ultimately forced Sir Alex's hand.
The £27 million fee spoke of United's belief that Rooney would go on to become a central feature of the club for years to come, and a magical hat-trick on his debut in the 6-2 Champions League mauling of Fenerbahce gave supporters a glimpse of what the future would hold with the young Rooney at Old Trafford.
He was already used to making big impacts in his fledgling career thanks to his spectacular late winner past Arsenal's David Seaman when only 16 and his statement spell at Euro 2004 with his national side, but he learned in time that he couldn't write his only fairy tale every time. His scoring knack began to come to the fore in the red shirt thanks to the greater opportunities afforded him, while his destructive force and lightning pace continued to win him worldwide praise but he also underwent a steep learning curve in his first couple of years at Old Trafford.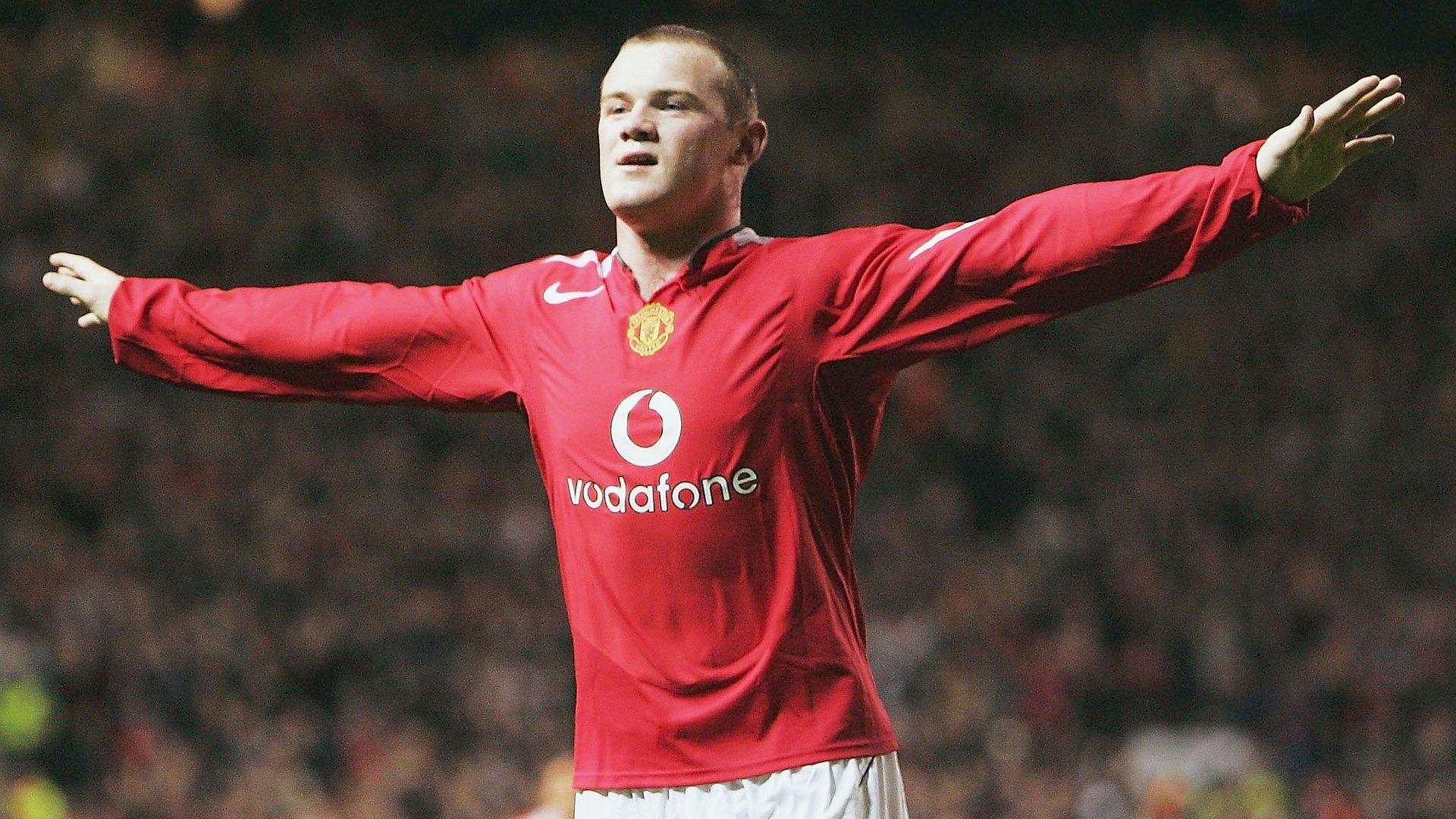 From the sending-off against Villarreal for sarcastically clapping referee Kim Milton Nielsen to the season-ending foot injury which saw him miss the start of the World Cup, Rooney started to find hurdles to greatness strewn in his way. In his first two years in Manchester the previously incomparable Red Devils won only a League Cup as the Jose Mourinho effect took hold at Chelsea, and in the summer of 2006 he lived up to his fiery reputation by earning a game-changing red card in England's exit from the World Cup.
Top 20 greatest Man Utd players
His response was magnificent, quickly forgetting team-mate Cristiano Ronaldo's role in his dismissal against Portugal to take his partnership with the star No.7 to the next level as United became their old dominant selves again between 2006 and 2009. With Rooney and Ronaldo to the fore, the Red Devils won three successive Premier League titles and claimed a third Champions League success in 2008. During that gold-plated spell the England striker netted 61 goals, a tally which would have stood out in most sides but was dwarfed by his headline-grabbing partner in crime.
Far from upsetting Rooney's productivity levels, Ronaldo's departure to Real Madrid actually paved the way for the front man to take his goal-scoring heroics to another level. In 2009-10, the first season post-CR7, Wayne scored a career-high 34 goals including memorable doubles home and away against AC Milan in the Champions League and the winner in the League Cup final win over Aston Villa.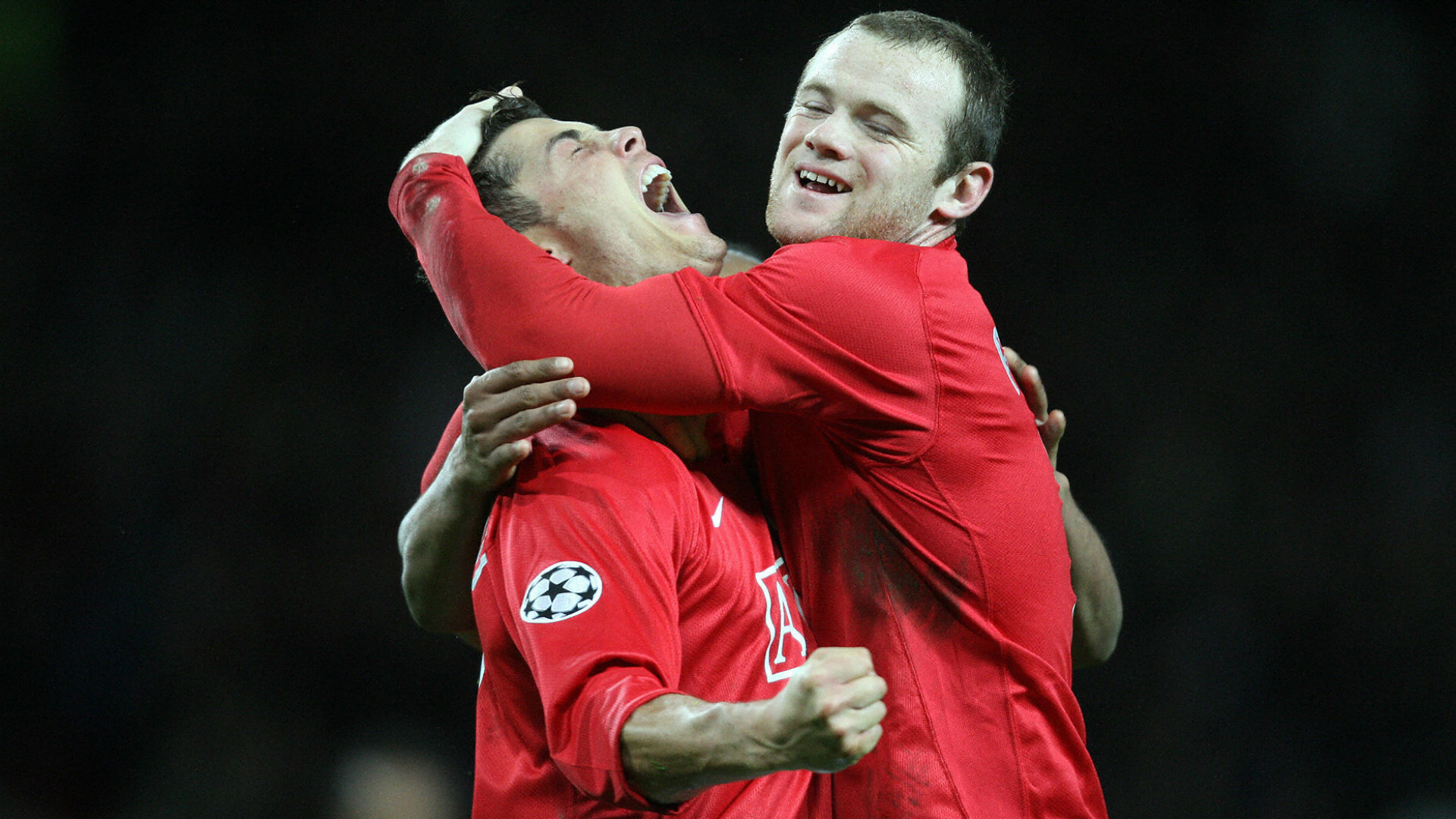 The revelation the following season that Rooney would not sign a new contract with United attracted the ire of Ferguson, but the manager insisted he would not let the striker leave without a fight. "We are bemused… But I feel that we still have to keep the door open for him simply because he's such a good player," said the manager. Within days Rooney had signed a new five-year deal, explaining: "I am sure the fans over the last week have felt let down by what they have read and seen, but my position was from concern over the future."
VOTE: Rooney's best Man Utd goals
It remained one of the talking points of the season until he delivered a memorable overhead-kick goal in the home derby against Manchester City from Nani's deflected cross. United's 19th title followed, and Rooney went down in history as one of the men to help Ferguson knock Liverpool off their perch as the most successful side in English league history. For the second time in three attempts, though, they fell short of a fourth Champions League crown thanks to the brilliance of Barcelona despite Rooney netting a goal in the Wembley final.
He returned to his prolific ways the following campaign with another 34-goal season, including a career-best 27 in the Premier League. It was notable, though, that Rooney's two greatest terms in front of goal had coincided with a pair of final-day title let-downs for United. When Robin van Persie was brought in to take some of the responsibility in front of goal away from Rooney, title number 20 followed with ease but again Rooney seemed unsettled as Sir Alex departed Old Trafford with the news his No.10 had again asked for a move.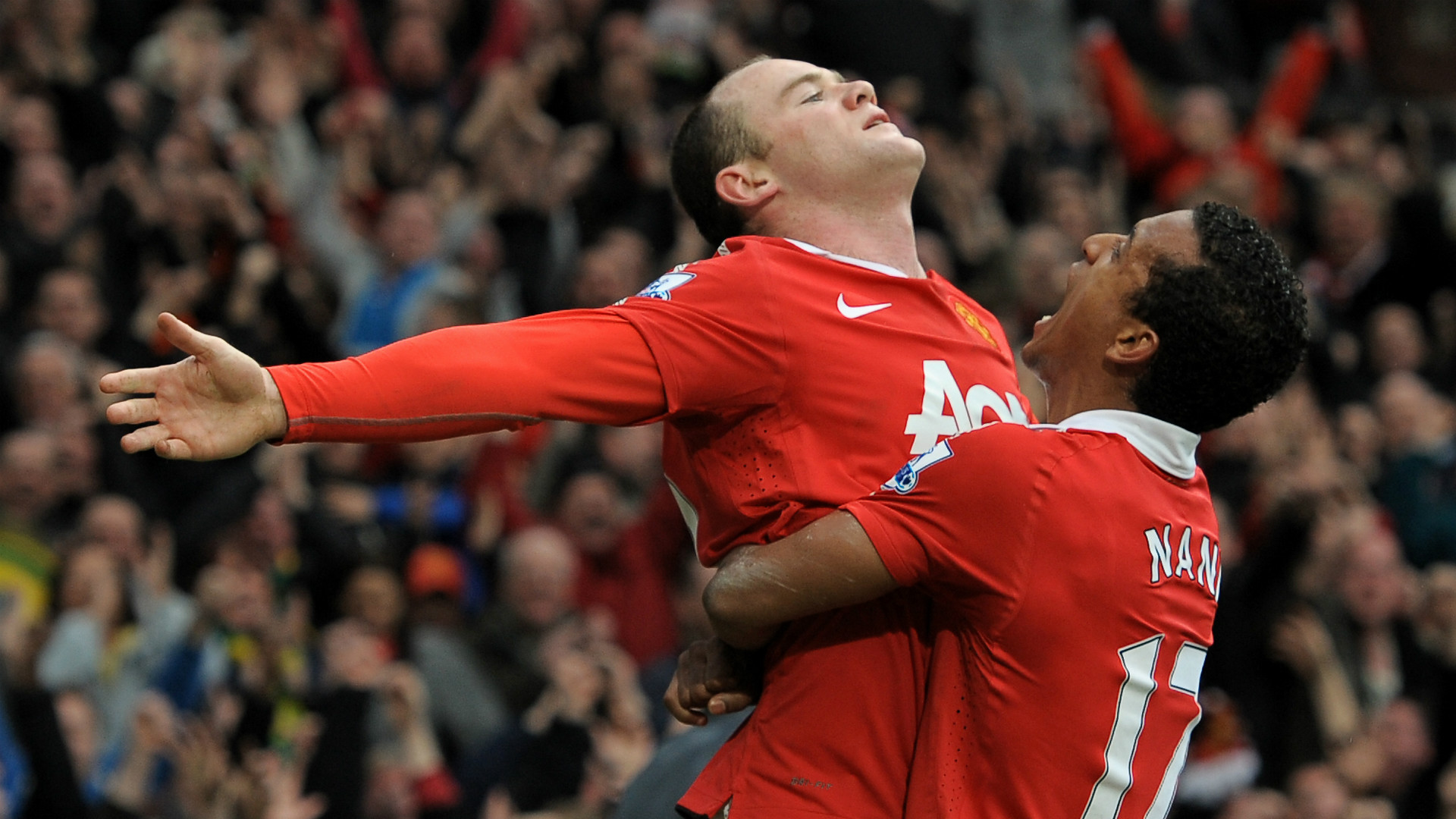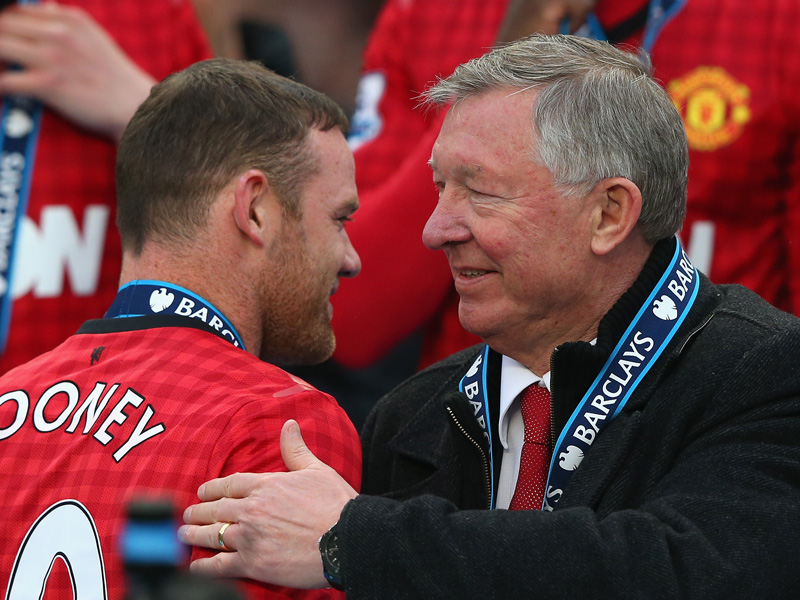 "I went in to see him and just said 'If you're not going to play me then it might be better for me to move on'," Rooney later explained. "Then, all of a sudden, it was all over the press that I had put a transfer request in which I never did." Whatever the truth, he eventually signed a new five-and-a-half year contract during a time when United faced their greatest struggle in 25 years under David Moyes.
Under both Moyes and Louis van Gaal, who named him club captain, Rooney flickered rather than shone as changes in his body and in United's circumstances demanded a new approach from the player. Mourinho arrived at Old Trafford last summer insisting he wanted a return of the destroyer in the forward line that his skipper was a number of years ago.
Rooney makes history in Reading rout
In truth he will never reach that level again, partly because few will. As a youngster he was simply a phenom. He was years ahead of the rest, and he appeared to peak between the ages of 24 and 26 rather than in his later-twenties like many others. The searing pace and endless belief are no longer there, and neither is that glint in his eye but one thing he will always have is that knack for goals.
On Saturday against Reading he equalled Sir Bobby Charlton's United goals record, writing his name into the fabric of one of the world's greatest sporting institutions. The achievement cannot be underestimated. It is perhaps a by-product of this type of milestone that it is rarely recorded at the height of the player's powers.
As such we should judge Rooney's 249 goals in light of his glorious achievements since 2004 rather than his less-convincing form of recent seasons. And in remembering why he was labelled England's greatest talent since Paul Gascoigne, why Sir Alex Ferguson couldn't risk another club signing him, and why he was so talked-about as a teenager, it perhaps comes as no surprise that he has matched the feats of a player as majestic as Charlton. Rooney deserves his place in Manchester United history.