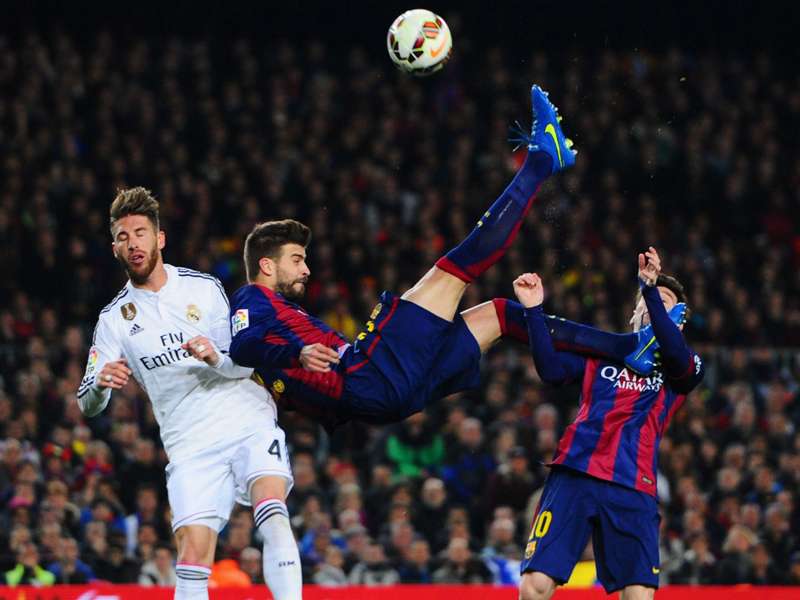 ---
COMMENT
---
Bob Lord – Burnley's chairman throughout their golden age of the 1960s – was a pretty forward-thinking guy. He built a training ground next to the club's Turf Moor stadium, was among those who campaigned to abolish the maximum wage and his team were the first in England to rotate an entire XI for a league game. But even he would have had difficulty foreseeing the impact of another one of his stances.
Lord was staunchly anti-TV. When the BBC football highlights programme Match of the Day launched in 1964, he closed the Turf Moor gates to its cameras and that ban endured for five years. He worked hard to convince his fellow Football League chairmen that matches being broadcast live on television would negatively impact attendances on those matches which were not being broadcast. As a result a ban on the broadcast of live football – between the hours of 1445 and 1715 on a Saturday – was put in place. The only exception down throughout the years was the FA Cup final. The ban is still in place to this day.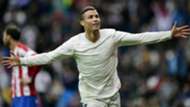 But the football landscape has shifted since Lord's time. He would have had a difficult time trying to comprehend that today a Kenyan is watching a game from the English top flight and a Korean is watching one from Spain. This outdated UK broadcast embargo no longer fits and this weekend's Clasico is an embarrassing reminder.
Barcelona and Real Madrid have in the last decade assumed the mantle of the world's top teams. They are the biggest, richest and best. Their reach and influence is such that fans all over the world will watch this game. Even if local football is the be all and end all in England, it's fair to assume that a good number of fans would be interested in catching the Clasico if they could. Well, viewers in the UK have no legal means to watch Saturday's match between Barcelona and Real Madrid at Camp Nou because it kicks off at 1515 GMT – slap bang in the embargo time.
Messi & Ronaldo IN, Suarez OUT: The best combined Clasico XI
Sky Sports – the UK's sole Spanish football broadcaster – will show the game in full at 1715 – by which time it will be over. In the days of live score apps and Twitter, it's pointless.
LFP president Javier Tebas stated that – for this Clasico – he had three kickoff times in mind; 1300 CET, 1615 CET and 1800 CET. The first is too early for the American market, the last too late for the Asian one. The one in the middle fits just right.
The Clasico may well be the most attractive domestic football fixture in the world but it suffers in the shadow of the Premier League's might. Quite rightly, Tebas wants to maximise the game's exposure and he also wants to steal Premier League viewers. Tebas has Cristiano Ronaldo, Lionel Messi, James Rodriguez and Neymar in his arsenal this Saturday. In the same time slot in the Premier League, the most attractive teams are Tottenham and Leicester. No contest. No casual fan – not even in the UK - would consider watching a Premier League match in the same timeslot as the Clasico this weekend. It's La Liga's opportunity to steal a march on the Premier League when none of its best teams are playing.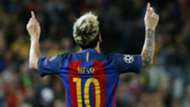 No doubt Sky would have loved to broadcast the game live and – to an extent – have been played by Tebas and the LFP here. They could have kept fans in their seats from morning to night watching live football on Saturday. They are showing Manchester City against Chelsea at 1230 but are denied the opportunity to follow up with the Clasico.
'Diego Costa almost as good as Messi & Ronaldo'
Sky renewed its contract to show La Liga games in 2015 for three seasons at a cost of some £18m per season. They beat off competition from upstarts BT in a bad-natured tender process and the Clasico formed a key-part of their press releases trumpeting the new deal. As part of that new agreement, Spanish chiefs pushed back one of La Liga's Saturday broadcast slots to 1815 CET in order to cater for UK viewers. In this slot Barcelona demolished Real Madrid at Santiago Bernabeu last season. But that arrangement is already up in smoke.
The losers are – as usual – the fans. They pay their subscriptions and expect the best. At least they can console themselves with the other Madrid – Catalan derby this weekend… Atletico v Espanyol kicks off at 1945. Even Lord wouldn't have been too concerned about the knock-on effect on attendances from that one.