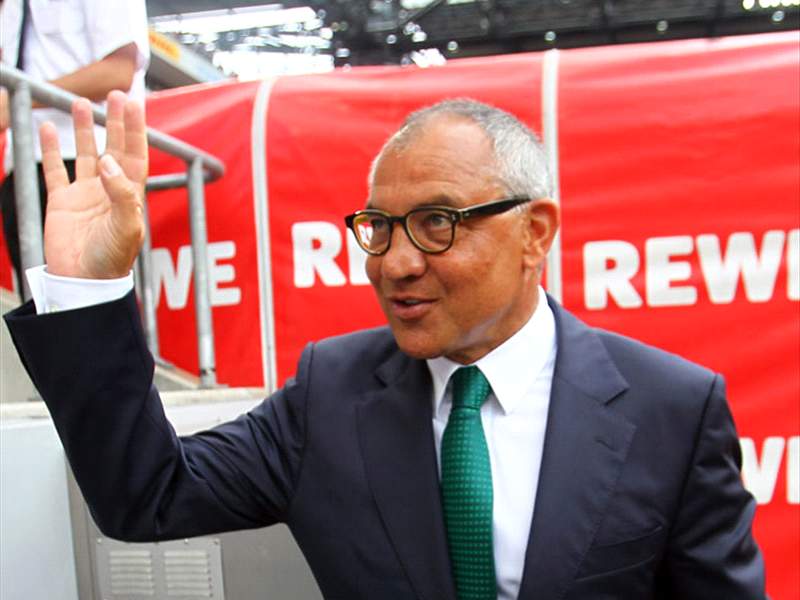 SATIRE
By Carlo Garganese | Deputy Editor
On Tuesday, a report emerged in
Bild
claiming that controversial Wolfsburg coach Felix Magath had imposed a new strict code of conduct for his players on and off the pitch. At the centre of this arrangement was a system of fines for all those found to be non-compliant.
According to the report, those late for training sessions and team meetings would be fined €100 (£88) for every minute they were late, while anyone discovered wearing headphones on the team bus would be punished €250 (£220).
For violations on the pitch, the fines became heavier: an unnecessary back-pass could cost a player €1,000 (£880), while a defender allowing a ball to bounce in front of him rather than clearing directly would be fined €500 (£440).
To celebrate Magath's screwball scheme,
Goal.com
has satirically come up with some other hypothetical fines that players could expect to suffer at the hands of the former Germany midfielder.
£1,000:
Backheeling the ball when you could just pass it normally (Javier Pastore)
£2,000:
Leaving a gaping hole open in front of the defence (Alexandre Song)
£3,000:
Leaving your clothes on the pitch (Yoann Gourcuff)
£4,000:
Losing the ball in the stands due to over-ambitious long-shots (Diego Forlan)


£5,000:
Downloading an AC Milan app on your iPad (Mario Balotelli)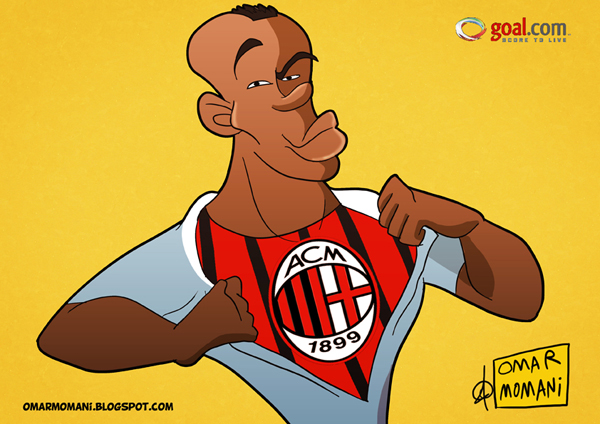 'This looks like a job for Superman' | Balotelli fined for unveiling the real Mario
£6,000:
Getting

caught

diving (Dani Alves)
£7,000:
Getting

caught

having an affair (Ryan Giggs/John Terry/every footballer)
£8,000:
Failing to prevent your girlfriend from removing her belt and whipping a stranger (Ezequiel Lavezzi)
£9,000:
Fooling all of your fans into thinking that you are a messiah, thus making it impossible for the club to sell you (Claudio Marchisio)
£10,000:
Attempting to get your coach or manager sacked (Francesco Totti)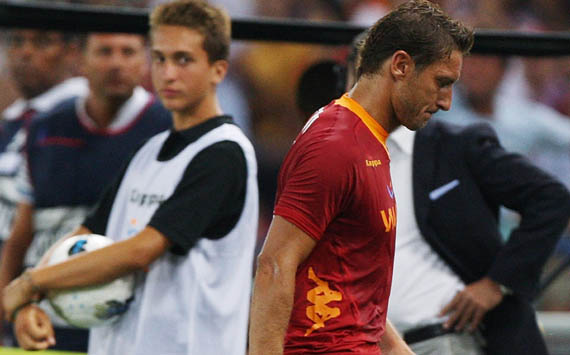 'You're fired!' | Totti has successfully sacked 14 coaches since 1992
£11,000:
Charging into sliding tackles like a blithering idiot (Michael Dawson/Pepe)
£12,000:
Playing the entire opposition attack onside (Martin Demichelis/Cristian Molinaro)

£13,000:
Running less distance than your own goalkeeper (Dimitar Berbatov)
£14,000:
Having less than a 10% chance-to-goal conversion ratio (Mario Gomez/Gonzalo Higuain)

£15,000:
Lying about your age (Eriberto/Obafemi Martins/Emerson)
£16,000:
Blasting the ball at a spectator in the crowd from point-blank range (Lionel Messi)
£17,000:
Failing to string a sentence together in your league's native language within three years of arriving (Carlos Tevez/David Beckham)
£18,000:
Playing for your country (Ryan Giggs)
£19,000:
Refusing a transfer to another club just so you can be overpaid for doing nothing (Amauri)
£20,000:
Flopping in big games (Cristiano Ronaldo/Zlatan Ibrahimovic)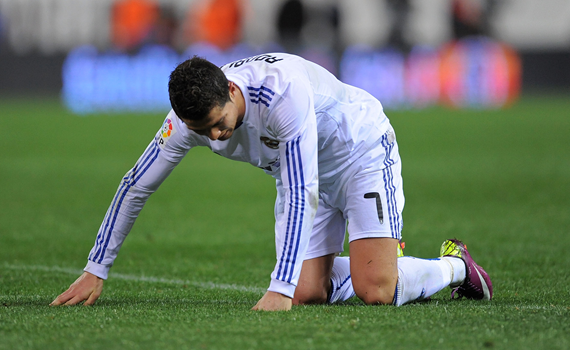 Down on his knees again | Ronaldo ponders the cost of his big-flop fine
Leave your suggestions below of other hypothetical fines you would expect to be issued by Felix Magath.
Follow Carlo Garganese on