Rafael Morera Lopez (February 17, 1929, Les Corts, Barcelona 1-2 Real Madrid)
It was the first ever Clasico in La Liga and the historic first goal was scored by a certain Rafael Morera Lopez. It was netted just ten minutes into the game, and ten minutes into the second half, the striker scored again. He couldn't get a hat-trick that day but he had already cemented his place in Clasico history.
Jaime Lazcano (March 30, 1930, Estadio Chamartin, Real Madrid 5-1 Barcelona; February 3, 1935, Estadio Chamartin, Real Madrid 8-2 Barcelona)
The late Pamplona-born former Spain international striker might not exactly rank among the legends of Real Madrid but he did prove his mettle in two Clasico games in which he scored three goals each time. In March 1930 Lazcano netted a treble against Barca and almost five years later hit the Blaugrana net thrice again. How many players have scored two hat-tricks in El Clasico?
Josep Samitier (March 5, 1933, Estadio Chamartin, Real Madrid 2-1 Barcelona)
The Barcelona legend did feature for Real Madrid for two seasons when they were known as Madrid CF and scored three goals against the Catalan side too. Two of those goals came in March 1933 for los Blancos and those goals won the game and the points for the home side.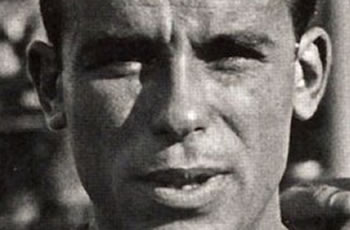 Ildefonso Sanudo Garcia (February 3, 1935, Estadio Chamartin, Real Madrid 8-2 Barcelona)
How many times have there been four goals scored by a single player in the world's biggest club football fixture? In early February 1935 a certain striker by the name of Ildefonso Sanudo Garcia rippled the back of the net fewer than four times against Barca. His goals came on 21, 35, 47 and 81 minutes as he and Lazcano completely decimated their arch rivals.

Ivan Zamorano (January 7, 1995, Santiago Bernabeu, Real Madrid 5-0 Barcelona)
The Chilean legend might not have won too much silverware with Real Madrid but he did score a memorable hat-trick against the Blaugrana. His three goals were clinically taken and once again reiterated why 'Bam Bam' Zamorano was one of the best and more gifted strikers of his generation.

Michael Laudrup (January 7, 1995, Santiago Bernabeu, Real Madrid 5-0 Barcelona)
The Danish legend had helped Barcelona defeat Madrid by the same scoreline a year earlier and in January 1995 he helped Madrid defeat the Catalans by exactly the same five-goal margin. Laudrup is one of the few players who are respected and loved by Madrid and Barca fans despite winning the league with both sides and his contribution to Madrid's victory that night was outlandish.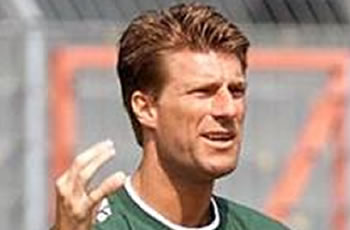 Raul (September 20, 1998, Santiago Bernabeu, Real Madrid 2-2 Barcelona; October 14, 1999, Camp Nou, Barcelona 2-2 Real Madrid; March 4, 2001, Santiago Bernabeu, Real Madrid 2-2 Barcelona)
Raul is probably the most consistent and remarkable player in Clasico history, so many great performances he has gifted against Barcelona. He scored twice against Madrid's ferocious rivals in September 1998, October 1999 and March 2001 and, interestingly, all those matches ended in draws.
Luis Figo (November 5, 2001, Santiago Bernabeu, Real Madrid 2-0 Barcelona)
Perhaps this shouldn't exactly be categorised as an exceptionally brilliant performance but the Portuguese legend finally laid old ghosts to rest as he scored against his former side. It came in a 2-0 win in November 2001 and sensationally perhaps in the second minute of injury time. Figo is one of the few chosen players who have scored in Clasicos for both sides.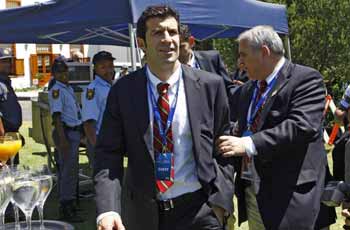 Zinedine Zidane, Michael Owen, David Beckham (April 10, 2005, Santiago Bernabeu, Real Madrid 4-2 Barcelona)
No single individual stood out for Madrid in this match and for once the Galacticos played collectively. Zidane scored the opening goal after just seven minutes and when put on head-to-head against Ronaldinho in this game actually did better than the Brazilian if you choose to ignore Ronnie's goal. Beckham's passes, diagonal balls and link-up plays were brilliant and Owen played well and scored a good goal in a rare start.
Guti (May 7, 2008, Santiago Bernabeu, Real Madrid 4-1 Barcelona)
The mercurial playmaker with a lethal left foot, Guti for once decided to play and when he did, it destroyed Barcelona. Madrid had already won the league by the time Barca travelled to Madrid for the second Clasico of 2007-2008. After giving their eternal enemies the 'Guard of Honour', Barcelona played host to their own demolition party organised by Guti. The midfielder himself didn't score but set up the first two goals. Of course, the Spain player didn't stop from doing the 'dirty mouthing' but for once in a Clasico the 33-year-old expressed his undeniable talent.
Who were YOUR Real Madrid heroes from past El Clasico encounters? Goal.com wants to know...Become a fan of Goal.com UK's Facebook fan page for all the latest news and insight into everything related to the beautiful game!