EXCLUSIVE
By Wayne Veysey | Chief
correspondent
Rafael Benitez
is in talks to leave
Liverpool
after being told by chairman Martin Broughton today that there was minimal money to buy new players this summer,
Goal.com UK
understands.
Benitez, who is on holiday in Italy, is believed to have had a discussion with the new Anfield chairman about the transfer pot that would be at his disposal, but he failed to get the reassurances that he wanted and told Broughton that he could not do the job without money.
MORE...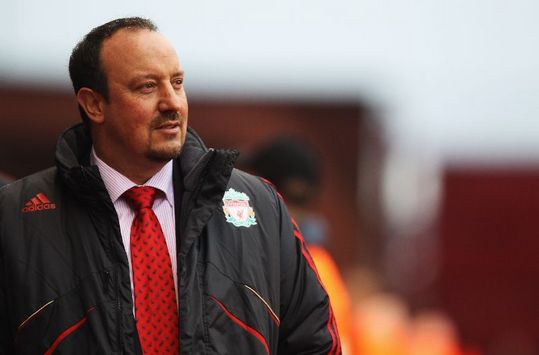 Inter the night? | Rafa looks set to head to Italy
Broughton is understood to have then offered Benitez a severance deal to leave Anfield and bring his six-year reign to an end.
This failure to guarantee transfer funds comes just days after co-owner Tom Hicks' outspoken defence of his and George Gillett's reign at the club, in which he specifically claimed that Benitez would have "significant" transfer funds this summer.
It has been widely suggested that the club mooted a compensation package worth £3 million. Although Benitez has four years remaining on his £5m-a-year contract, potentially entitling him to £20m, the most he could expect to get would be £16m.
Club sources have confirmed to Goal.com UK that negotiations are "advanced" about Benitez's pay-off, but Liverpool have declined to make a formal comment.
The Spaniard's departure, which could be finalised by tomorrow, will compound the sense of uncertainty at Anfield in the wake of a dismal season in which the club finished seventh in the Premier League and failed to qualify for the Champions League.
Several sources within Italy are claiming that Benitez is on the verge of joining Inter to succeed Jose Mourinho, who formally joined Real Madrid this week.
Massimo Moratti, president of the treble winners, had earmarked Fabio Capello last week as his ideal successor to Mourinho, only for the Italian to finalise an agreement with the FA today that denied him his right to escape his contract - which runs until 2012 - after this summer's 2010 World Cup.
Hours later, the news emerged that Benitez was on the verge of agreeing the terms of his Liverpool exit.
Broughton is also leading the search for new owners to replace Tom Hicks and George Gillett and, while the British Airways chairman expressed confidence on taking up his post at Anfield that a deal could be done by the end of the year, there remain numerous barriers to a quick sale.
Hicks and Gillett committed to a full sale of the club in April as a condition of a refinancing deal with bankers Royal Bank of Scotland. The club's parent company, Kop Holdings, is £351m in debt, with interest payments last year of £41m contributing to a pre-tax loss of £55m.
Become a fan of Goal.com UK's Facebook fan page for all the latest news and insight into everything related to the beautiful game!