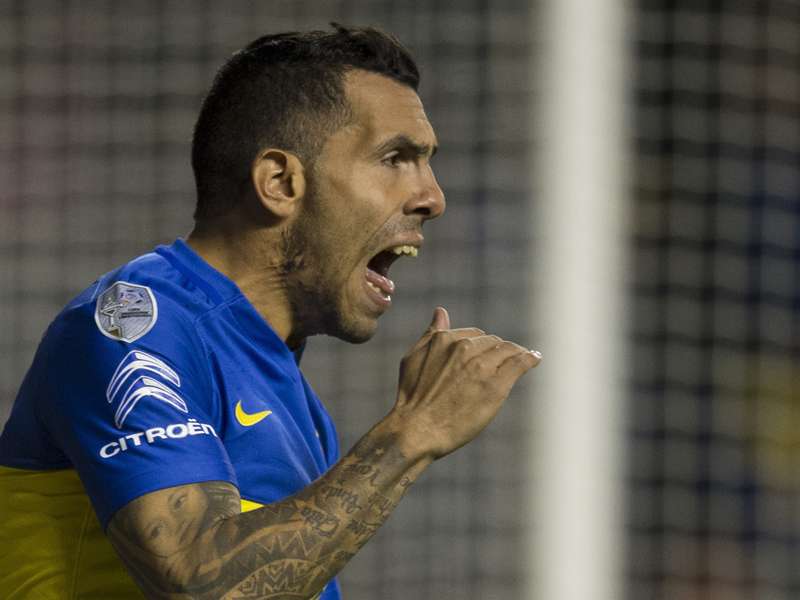 ---

EXCLUSIVE
---
Carlos Tevez has hinted that he will make an early retirement at the end of 2016, but his representative, Kia Joorabchian, who brought the temperamental striker to the Premier League, believes that his comments should be taken with a pinch of salt.
The 32-year-old is currently playing football with his boyhood club, Boca Juniors, having returned following a glittering career in Europe with the likes of Manchester United, Manchester City and Juventus.
Wenger's best 20th anniversary present would be to quit Arsenal
He had grown frustrated over the pressures being placed upon him in the Argentinian game, including from the media, whom he blamed for his three-match ban for dissent earlier in the month. But his agent and friend Joorabchian believes that Tevez won't retire.
"Carlos... obviously I have a very big relationship with him, he is like my son," Joorabchian told Goal. "I love him to bits, but Carlos is Carlos. Carlos Tevez wouldn't be Carlos Tevez if he didn't act erratic sometimes.
"At times he is erratic, at times he makes comments based on how he feels and at times he is like that. At the moment, if he feels it is time to retire, he says 'I am tired of football and it is time to retire'.
No way, Jose! Pogba must demand flop Fellaini is dropped
"Then two days later he could be ready to go back and fight for the Champions League, that's Carlos. He has plenty to offer the game still."
Joorabchian wouldn't be drawn on whether Tevez might look to move back to Europe.