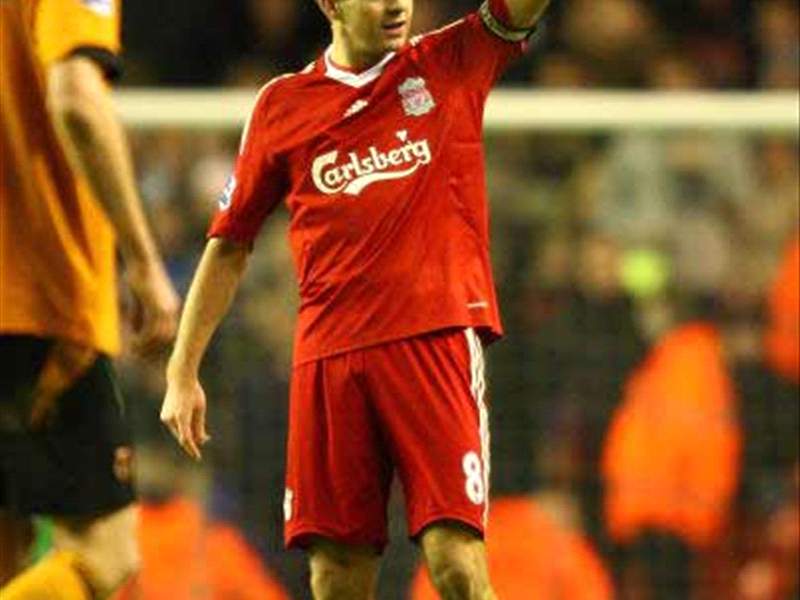 Talismanic
Liverpool
skipper
Steven Gerrard
is reportedly readying an Anfield exit for Real Madrid, according to the
Daily Star
.
The England international formerly elected to shun intense interest from Chelsea in order to maintain his Reds allegiance, but it's alleged he's close to heading for the Spainish giants after becoming frustrated with Rafael Benitez's side's inability to turn the tide this season.
Liverpool were eliminated from the Champions League during the group phase and have consequently dropped into Europa League competition.
They also faced early exits in both domestic competitions, and their Premier League performances have been inconsistent and sub-standard.
Gerrard, according to the
Daily Star
, is pondering the merits of a move to Spain's La Primera, where he would team-up with former rival Cristiano Ronaldo.
The British tabloid estimates the transfer could warrant a £30 million price-tag and quoted a source close to the player as saying: "Stevie [Steven Gerrard] turns 30 at the end of the season and knows time is running out for him if he wants to win more honours.
"The chance to link up with the stars at Real [Madrid] is also one that excites him.
"The big fear is that it will take at least a couple of years before Liverpool can build a team able to challenge for the title again, and that there may not even be enough money around for them to do that.
"He loves the club, but he is frustrated at the way things have gone this year," the source added.
"But he doesn't want to play for another side in the Premier League. If he did move, then he would prefer it to be abroad and a club like Real or Milan [AC Milan] would be ideal."