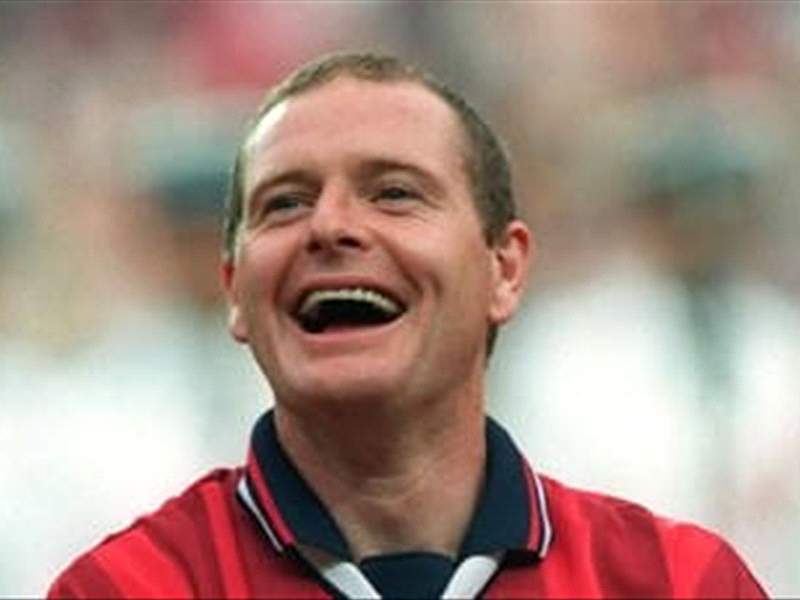 Paul Gascoigne has vowed to win his battle with alcoholism upon returning home to Newcastle from a US addiction clinic after wowing medics with his recovery after a 28-day high-intensity detox.

The former England and Tottenham star has struggled with mental health problems since retiring from professional football in 2004 and broke down during a public appearance in February, raising fears over his immediate safety.

Fortunately the 45-year-old has made a strong recovery at the Meadows Clinic in Phoenix, Arizona, and despite suggesting his survival was uncertain at one point, the former midfielder is now looking forward to the future.

"I won't let people down. I am determined to beat this," Gascoigne is reported to have told a passenger on his flight home, according to The Sun. "I am glad to be home and going to Newcastle, where my dad will look after me. My dad John is my best hope and will be there for me.

"I feel like I am in a good place. It's going to work this time. I want it to work more than I ever have done in the past."

Gascoigne revealed that the detox was a difficult experience and that his recovery was all the more surprising given the medical team's doubts over his long-term health. At one point he reportedly overheared one of the team say: "I don't think this guy is going to make it."

"I remember waking up and they had strapped my ankles and knees, my chest and tied my hands to the bed. [I told them] 'Please save my life - I don't want to die'."

Gascoigne made 391 career appearances, scoring 83 goals, and was capped for England 57 times. His former clubs include Lazio, Spurs, Newcastle, Rangers, Everton, Middlesbrough and the Chinese outfit Gansu Tianma.