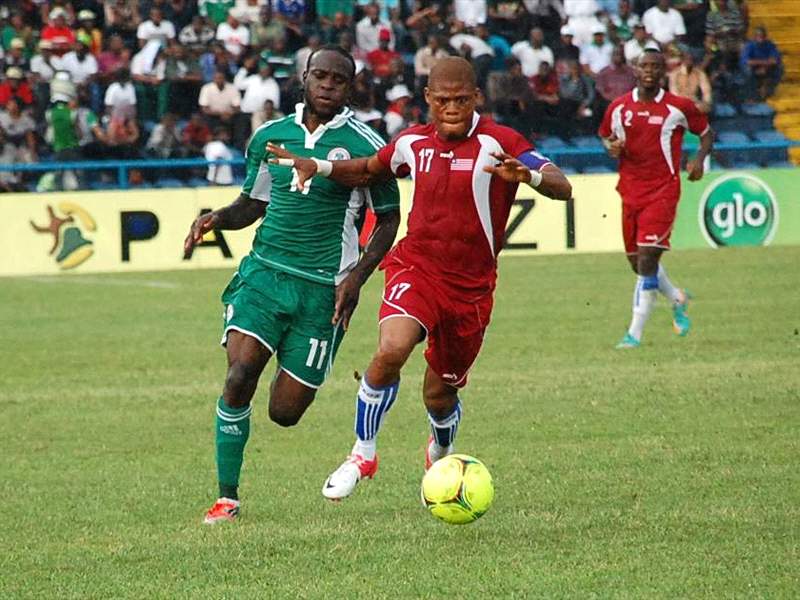 EXCLUSIVE
Chelsea
forward,
Victor Moses
has said that he does not have any regrets after chosing to play for
Nigeria
over
England
.
The striker who joined the London side from Wigan this season noted he made the right choice to play for Nigeria when there is also an opportunity to wear the shirts of England.
Moses who has become an integral part of the Super Eagles side currently preparing for the 2013 Africa Cup of Nations revealed that he has enjoyed every moment of his stay with the Nigerian National Team.
"Yes the opportunity beckoned one me to play for England, but I chose Nigeria because it has always been my ambition to play for the Super Eagles," Moses told
Goal.com
.
"I don't regret turning out in the colours of Super Eagles. I love Nigeria and I was prepared to come and play for the Nation.
"I have enjoyed every minute of my stay with the team. Coaches in England should not blame themselves that they could not convince me to wear the jersey of the [Three Lions] after playing for the junior side
"I waited for the opportunity to be invited to play for the national team of Nigeria and immediately they found me worthy, I did not waste time to honour the call.
"Nigeria has always been my choice if called up and when they did I was happy.
"I want to say that my game keep improving since I started playing for the Super Eagles after meeting with the coaches and players.
"We are going to do well in South Africa because we have a team that is determined and hungry for success," Moses boasted.