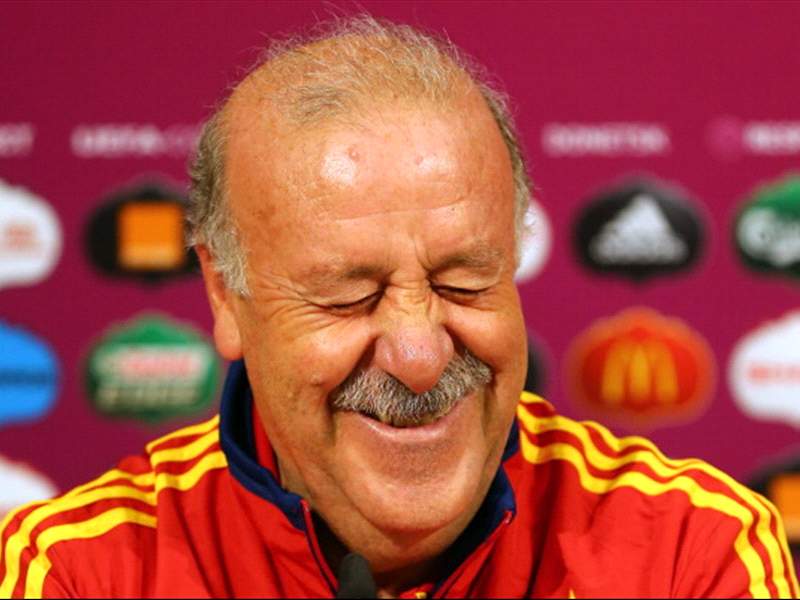 Vicente del Bosque has admitted that his current role as Spain coach will be the last of his managerial career.
The 62-year-old took control of La Roja in the summer of 2008 following Luis Aragones' departure and has since led the side to consecutive major international honours, including the World Cup two years ago.
His achievements while at the helm of the Iberian nation have fueled speculation that he could seek a new challenge before he retires, but Del Bosque insists he plans to see his days out with Spain.
"The national team will be the last lap of my career," the former Real Madrid and Besiktas boss said in an interview with Spanish television.
Del Bosque then discussed his plans for Spain's upcoming friendly against Uruguay and revealed that in-form duo Michu and Iago Aspas will feature, while advising David Villa to ensure he secures regular playing time at either Barcelona or a club of a similar stature.
"Iago Aspas and Michu will appear," he added. "[As for Villa], he must stay in the top flight, whether at his current club or somewhere similar."