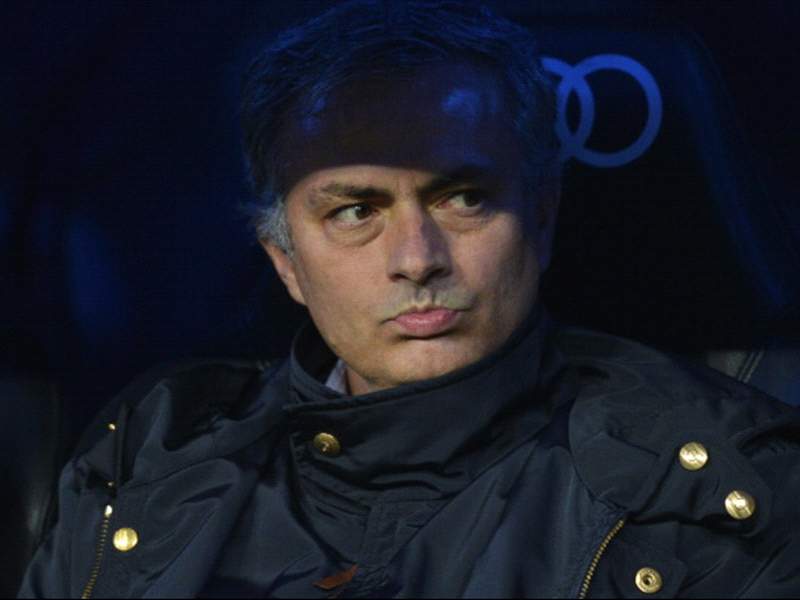 The long-standing rivalry between Jose Mourinho and Rafael Benitez again came to the fore on Friday as the Real Madrid manager questioned Chelsea's performance against Corinthians in the Club World Cup final.
The Blues lost 1-0 to the Brazilian side in Yokohama last Sunday, and interim manager Benitez has endured a tough time since taking over from Roberto Di Matteo in November.
And Mourinho suggested that there could be a possibility that Benitez will succeed him at the Bernabeu.
"I do not know where he will go," the 49-year-old stated at a press conference. "But as a fan of Chelsea, I hope that during the game against Corinthians he was not thinking of Madrid."
The former Chelsea boss also took the time to discuss his side's recent poor form, with rivals Barcelona now 13 points ahead of current champions Madrid in La Liga after his side dropped two points at home in a 2-2 draw Espanyol.
"What happens is the fault of those who won the League. Everyone is guilty. Everyone must find motivation so that we can improve. I unashamedly say that we are unhappy with the [displays in] recent months. We have to improve in everything.
"I have more experience of victories than defeat. I've had 400 games and only lost 10 per cent of them, so I have to adapt to this situation."
Madrid face a trip to Malaga on Saturday, who are currently one place and five points below Mourinho's side.