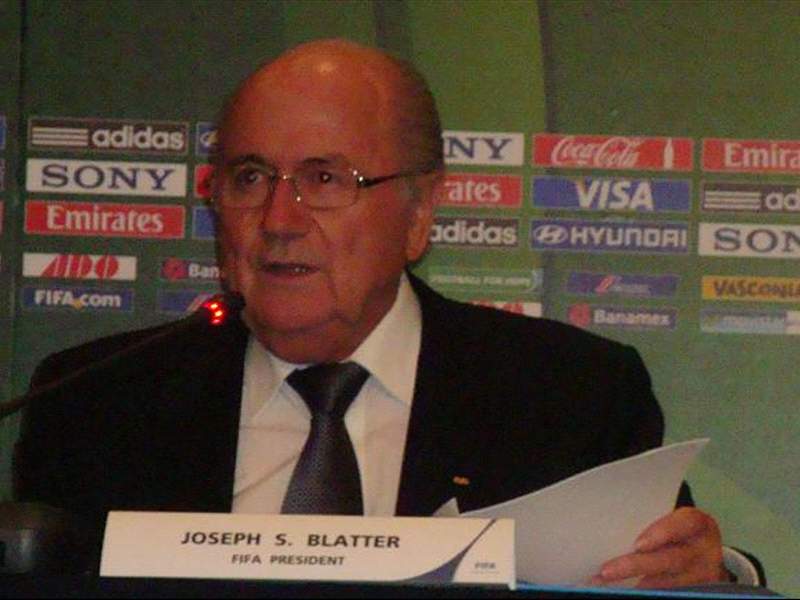 The Fifa Executive Committee has agreed to meet and discuss affairs regarding the intent to stay united, while pushing forward new proposals, which will be presented by president Sepp Blatter.
The 75-year-old has already outlined some of his potential plans, including granting all 206 Fifa member states a say on future World Cup hosts - a stark change from just the 25-man Executive Committee board.
Blatter is also believed to have formulated plans on reforming the organisation directly, with a major overhaul of their current Ethics Committee in the pipeline.
The plan will see Fifa members have corruption checks performed in order to take a seat in the committee, while more power will be given to them collectively.
The proposals have been met with approval from vice-president Jim Boyce, who has underlined the governing body's need to restore its reputation after a turbulent past 12 months, which saw allegations of corruption hit the organisation hard.
''It is the first Fifa Executive Committee meeting that I will be attending and I am very much looking forward to hearing of the measures that the president will announce, some of which he has already started putting in place, to make sure that Fifa restores its reputation throughout the world after the adverse publicity of the last 12 months," Boyce told
The Daily Telegraph
.
''I believe that everyone in Europe at least will be singing from the same hymn sheet," he continued. "The European Fifa members I have spoken to, and the Uefa Executive Committee members, are all of the same view as me that we want to ensure that Fifa moves forward in the right way.''
Meanwhile, reports have also claimed that Blatter is considering ending legal action initiated by Fifa to prevent the release of documents from a court case in the Swiss canton of Zug, which concern payments made by Fifa's now-defunct marketing partner ISL.
According to BBC programme
Panorama
, Brazil's Fifa representative and 2014 World Cup chief Ricardo Teixeira and former Fifa president Joao Havelange both received payments from ISL, while Paraguay's Nicolas Leoz received
€
95,000 (£82,000) from the company, a court hearing confirmed.
However, Fifa officials have since revealed that they remain unaware of such a proposal.