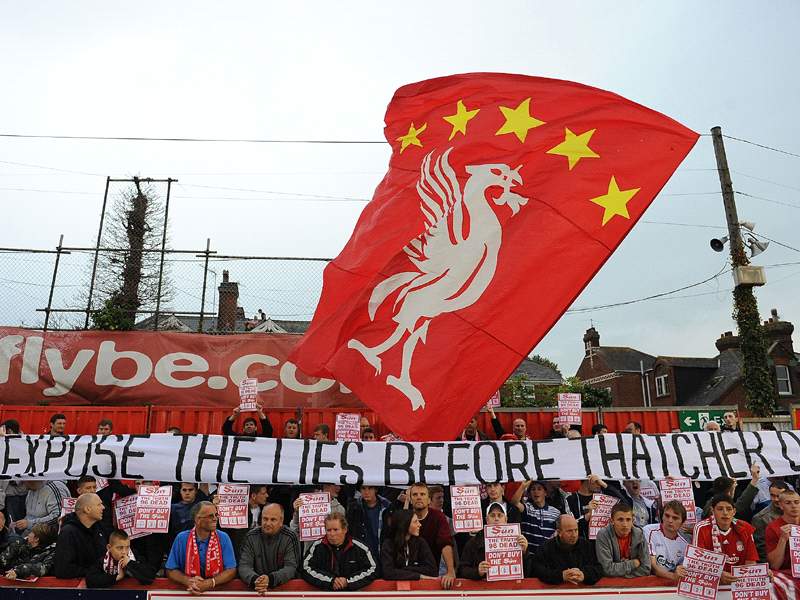 Home Secretary Theresa May has given her support to the families of the 96 victims of the 1989 Hillsborough tragedy, insisting the Government will not withhold any information.

May was speaking at a debate held at the House of Commons after a petition was signed by over 100,000 people calling for all Government documents to be released to the public.

Her comments followed a moving speech from Liverpool Walton MP Steve Rotheram, who read out the names and ages of the 96 casualties – the first time all of the fallen had been mentioned in Parliament - before calling on prime minister David Cameron to apologise for the mistakes made by previous governments.

"Out of the darkness of Hillsborough, an eternal flame of unity has risen," spoke Rotheram, as he recounted the events which lead to the deaths of 96 Reds fans during their FA Cup semi-final against Nottingham Forest.

"This wasn't a war zone, but you wouldn't have known it from the scenes. It is claimed that truth is the first casualty of war, but the same can be said for Hillsborough.

"I call on the prime minister to make a statement in this House and apologise for the mistakes that were made and the mishandling of this whole tragedy on behalf of a previous government."

After praising his words, May reaffirmed both her personal, and the Government's support.

"As home secretary, I will do everything in my power to ensure that the families and the public get the truth," she said.

"No government papers will be withheld from the panel, no attempts to suppress publication will be made, no stone will be left unturned.

"The Government will do nothing to withhold any papers," May continued. "I am sorry the way the government reacted to the FOI [Freedom of information] request caused anxiety to the families.

"The principle underlying the process is that of maximum possible disclosure and disclosure to the families first and then to the wider public."