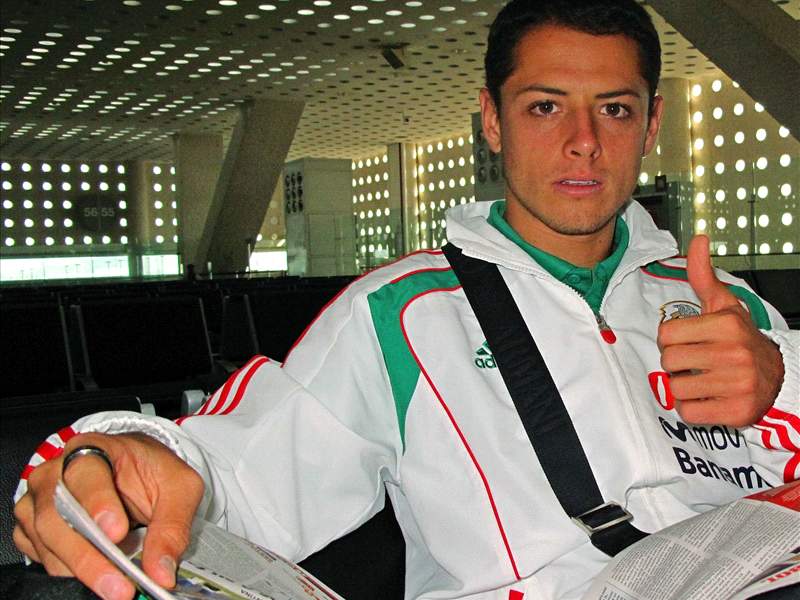 Javier 'Chicharo' Hernandez has quit his job as manager of Chivas' reserve side in order to watch his son,
Javier 'Chicharito' Hernandez
, play for
Mexico
in this summer's
World Cup
in South Africa.
Hernandez had initially asked for permission to leave for some time from the Chivas institution, but they refused and so he quit 11 days ago, according to several media outlets.
"I asked for permission to go to the World Cup, and they didn't allow me," Hernandez told reporters.
"By forming part of this institution they did not give it to me or else they'd have to give it to everyone else.
"I had to think about it for two days with my family and kids and I made the decision to quit because I want to go to the World Cup and see my kid play. Work is secondary."
Hernandez said that the decision was helped by once in a lifetime experiences.
"It was difficult, but in the end one is not eternal," he noted.
"Institutions remain for lives and one doesn't. Moments from your life is what makes you take that decision. I understand the institution and that no one is above it, but one is also just here in passing."
The elder Hernandez also spoke about Gerardo 'Zizinho' dos Santos' expressed disappointment. 'Chicharito' was one of the last players cut from the U-17 Mexican national team that eventually won the U-17 World Cup in Peru in 2005.
"It's not easy to live a situation like that. I understand him as a father because in the moment he said what he felt, what could be seen and what he knew," Hernandez said.
"For one, you don't know how it hurts to see your child suffer and it's hard to see him as a player. To say that they know is easy. We lived it and it's very hard."
El Informador
newspaper announced as well that Javier Hernandez would be joined by the entire family in England as he joins Manchester United.
Reports in the Mexican newspaper also say that Tomas Balcazar, a former Chivas and Mexican international and maternal grandfather of 'Chicharito,' would also make the move to England.
Become a fan of Goal.com UK's Facebook fan page for all the latest news and insight into everything related to the beautiful game!