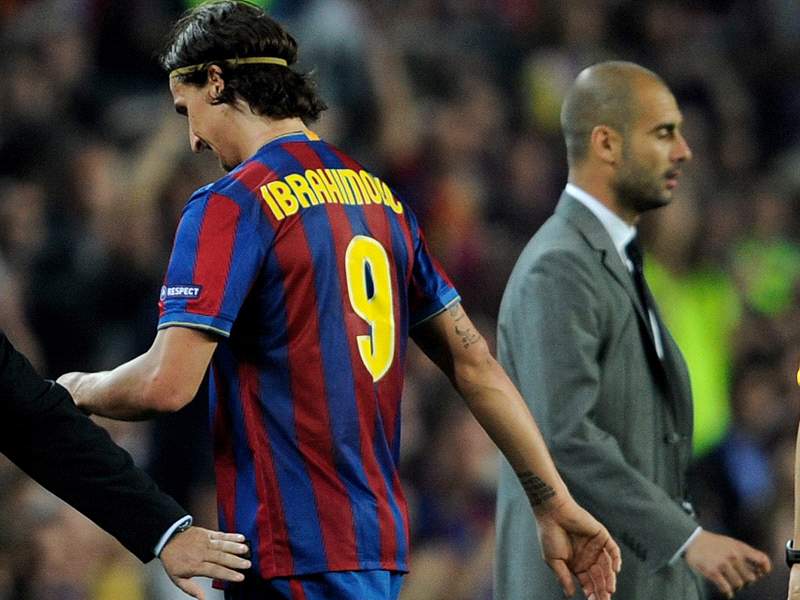 Zlatan Ibrahimovic's representative has welcomed speculation linking the Barcelona striker with a sensational return to Serie A giants Juventus.
The 28-year-old Swedish international left Juve in 2006 after the club's demotion to Serie B, in the wake of the Calciopoli scandal.
However, Ibrahimovic has failed to impress in La Liga this term following his big-money move from Inter last summer.
Such an off colour season has generated reports that Juve might launch an audacious bid to re-sign the mercurial sharp-shooter this summer.
"It's normal that Juve [Juventus] want a big signing to revamp the club," agent Mino Raiola told Tuttosport.
"And Zlatan [Ibrahimovic] is one of the strongest players in the world.
"For me, nothing is impossible in life. If anything, I like to turn what might seem impossible into possible."
Yet Raiola then set the record straight, indicating his client has not considering jumping ship from the La Liga leaaders.
"Despite what everyone is saying, Zlatan loves it in Barcelona and will be there for a long time," he added.
"Zlatan was never offloaded. It was always him who decided to leave and chose his next destination.
"So, when he leaves, it will be his choice."
Become a fan of Goal.com UK's Facebook fan page for all the latest news and insight into everything related to the beautiful game!