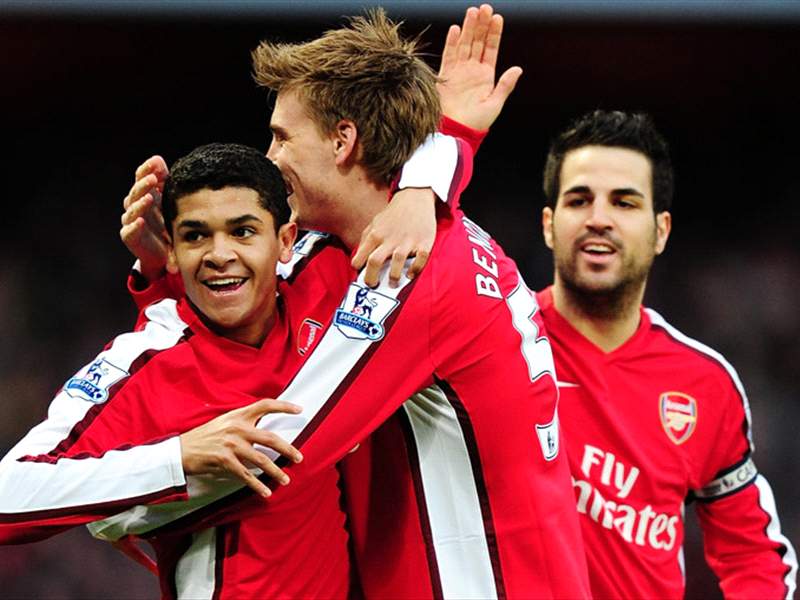 Lady Nina Bracewell-Smith has put her shares in
Arsenal
up for sale, sparking a new battle for control of the club.
American billionaire Stan Kroenke has been edging closer to a compulsory takeover bid recently, and just two weeks ago moved within 10 shares of the all-important 30 per cent mark that would force such a move.
Uzbeki businessman Alisher Usmanov, under the alias Red & White Holdings, has also bought sizeable shares in the club in recent years - and may now look to increase his current 26 per cent stake, reports
Sky News.
Purchase of Bracewell-Smith's 16 per cent, which has been in her family's possession for many years and is worth roughly £100 million, by either man would spark a compulsory takeover bid, although it remains to be seen how keen either is to take such a decisive route after years of jostling for position.
Bracewell-Smith has appointed City brokers Blackstone to handle the deal - perhaps suggesting she has little intention of selling her shares to anyone currently on the Gunners' board.
Coincidentally, Kroenke must reveal today his intentions for the 40 per cent stake he currently owns in the NFL's St. Louis Rams. With a bid on the table for the organisation, Kroenke has the opportunity to either keep his stake or raise around £190 million from its sale to the prospective new owners.
It has been suggested that the latter route is the one he must take if he is to raise the capital to finance the purchase of Bracewell-Smith's shares — and then a takeover bid at the Emirates Stadium.
Become a fan of Goal.com UK's Facebook fan page for all the latest news and insight into everything related to the beautiful game!