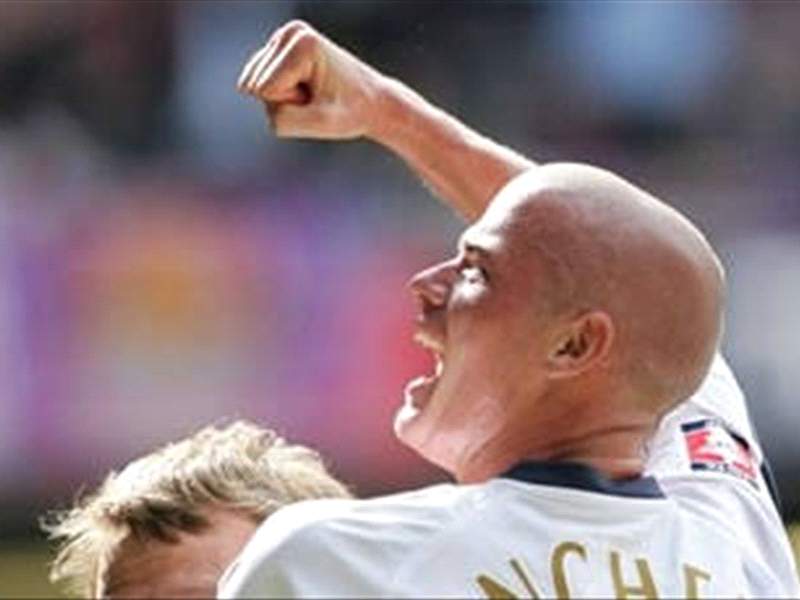 By Jeremy Brown
Fulham
defender
Paul Konchesky
may be out for a month with a sore knee. The 28-year-old sustained the injury through wear and tear and will meet with specialist
Faris Haddade to see if he requires surgery.

Manager Roy Hodgson admits that the problem isn't major, but feels Konchesky may miss out on Sunday's match against Wolves.

"It's not a major knee problem but a slight one that may need surgical intervention, though hopefully not," said Hodgson.
"Even though it's not ligament damage, because it's on the knee it still causes aggravation and problems for him.
"Last week, the game against Everton and training went well, but he's felt it a little bit this week.
"We're hoping Faris Haddade will give us an indication of what we need to do to get rid of this problem or how we can continue to manage it.
"We don't want Paul to stop playing but it's difficult if a player feels he's not at 100%.
"He's had this since the end of last season but it's got steadily worse and we want him to play pain-free.
"It could be easily solved with a simple injection but it could need surgery that might keep him out for a month.
"If the diagnosis is he needs an operation we want it done straight away."

If Konchesky is ruled out for a long spell Fulham will be left with little cover at left back.
"Paul's a top player who has done extremely well. He never wants to miss a game and would have been prepared to play against CSKA Sofia," he said.
"Toni Kallio is still recovering from injury but it will take time to get him up to speed and he's the person we had up our sleeve as cover if Paul went down.
"But we have other full-backs at the club who I trust and believe in."