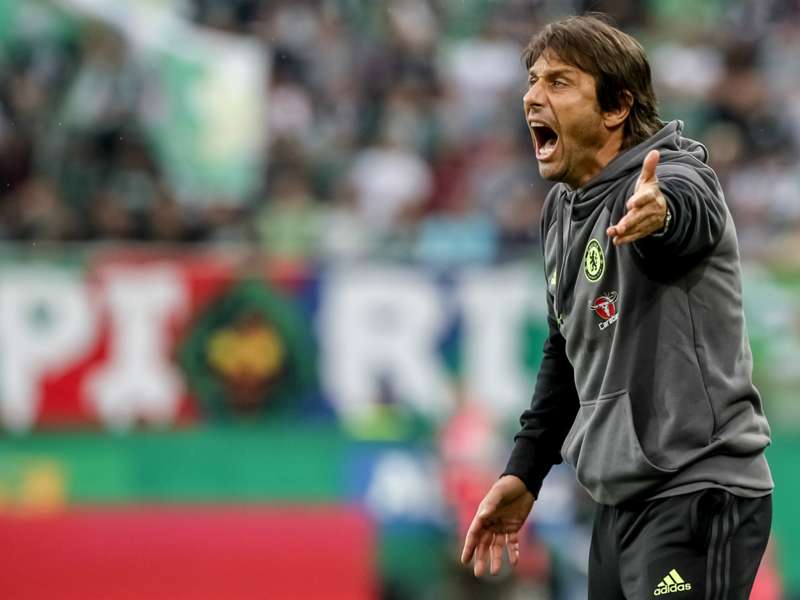 It is hard to feel any sympathy with Chelsea's players who are receiving such a grilling from new boss Antonio Conte that he is beginning to lose his voice and needs to eat throat lozenges.
Conte has been seen eating throat sweets during training sessions and matches as he looks to implement an unorthodox new 4-2-4 system at Chelsea ahead of the new Premier League season.
But it appears the 47-year-old's passionate touchline displays are starting to take a toll on his throat following his side's International Champions Cup displays against Liverpool and Real Madrid.
"I'm shouting too much," Conte admitted. "I need these [lozenges] for my throat. My voice is important."
---


READ MORE

|
VIDEO: Terry wins Chelsea race
---
"When I first started coaching I used a megaphone like to follow the training session with my voice. To call at players and explain my reasons and my ideas of football. It's important to make them understand: when to move, time it right. Also during the game it can be very difficult for my throat."
The ex-Italy manager was also late for his press conference on Friday after needing a shower from running around so much on the training pitch to instruct his players in the 33 degree heat in the United States.
The instructions continue away from the training field as well, with Conte admitting that "sometimes 20-30 minutes of video is more important than three-four-five training sessions."
His words are music to the ears of Chelsea fans who believe several players lacked passion last season as the club finished 10th in the Premier League.