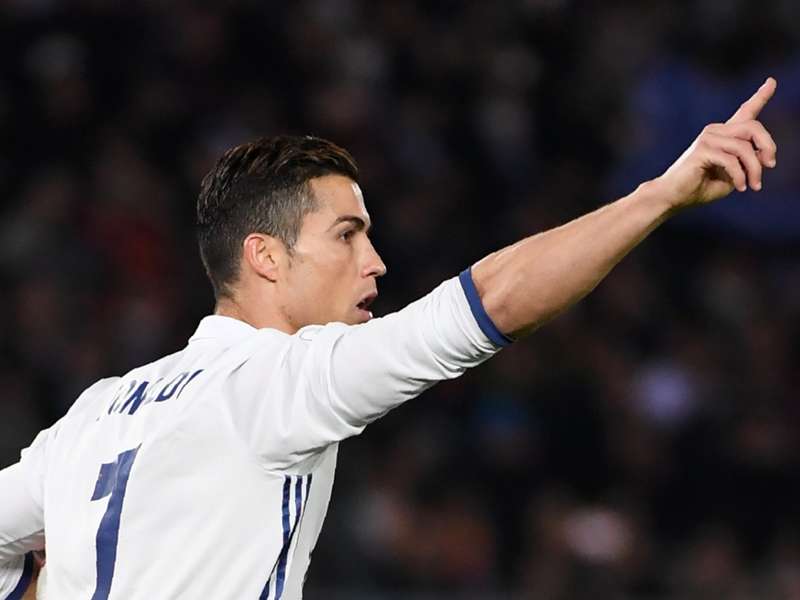 After a year in which he won the Champions League and European Championships, Cristiano Ronaldo was named FIFA Men's Player of the Year at the Best Awards, much to the delight of millions of fans online.
The Portugal and Real Madrid forward pipped Lionel Messi and Antoine Griezmann to the prize, adding another individual award for 2016 following his Goal 50 and Ballon d'Or wins.
Fans were so excited about his win that some proclaimed him 'the greatest player ever', while others took the opportunity to poke fun at runner-up Messi.
cristiano ronaldo is the greatest player ever. pic.twitter.com/H5h7aadX8W

— cozy. (@el_teee_) January 9, 2017
Champions League
EURO's
Club World Cup
UEFA Best Player
Ballon d'Or
FIFA Best Player

2016 was the year of Ronaldo. pic.twitter.com/HjRKUonjhx

— Football__Tweet (@Football__Tweet) January 9, 2017
Ronaldo wins Fifa Best Player 2016

Ronaldo fans right now pic.twitter.com/HriaYO07gz

— S (@ShyboiSconyPB) January 9, 2017
Congrats, Cristiano Ronaldo - voted the Best FIFA Men's Player 2016! pic.twitter.com/OPI6obxoXY

— Champions League (@ChampionsLeague) January 9, 2017
Surprised Ronaldo didn't win Coach of the Year award. Heroic tactics that led to Portugal to win the Euro's final. pic.twitter.com/T3TShtiCiZ

— Sergi Domínguez (@FutbolSergi) January 9, 2017
Congratulations to Cristiano Ronaldo for being recognised as the greatest sport's greatest player once again. #fifaawards

— Duncan Castles (@DuncanCastles) January 9, 2017
Griezmann is thinking: "Oh no he's going to beat me for another trophy"

pic.twitter.com/dOFAP5Vesu

— TheCRonaldoFan (@TheCRonaldoFan) January 9, 2017
Proves Ronaldo is better than Messi pic.twitter.com/HfM8AQLvvI

— Y/TK (@YOZZA_TK) January 9, 2017
First the Ballon D'Or winner and now the FIFA player of the year

Cristiano Ronaldo pic.twitter.com/ZKZkMXh7Eo

— Iseunife The First (@Shawnife_) January 9, 2017
On his way to receive The Best award, @Cristiano gives @Ronaldo a handshake. More important than the whole trophy pic.twitter.com/eLY7XKexSB

— cc @BrazilStats2 (@BS_Video) January 9, 2017
Ronaldo runs this world pic.twitter.com/eJDHEimbMp

— Irish Sportinguista (@SamOHanrahanSCP) January 9, 2017
More tributes from players and fans continue to come in for 2016's best player, with some suggesting the Portuguese runs the world!